2005 Love Parade Dazzles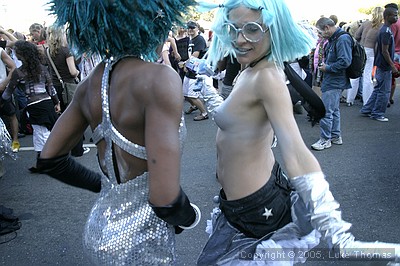 Photo(s) by Luke Thomas
By Luke Thomas
September 25, 2005
Love Paraders exposed color, flesh and libertine libidos to a thumping cacophony of multiple rave dances yesterday as bodies swayed, some inter-locked like mating boa constrictors.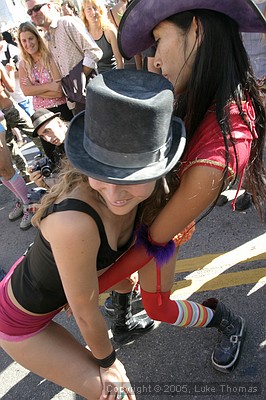 The second annual Love Parade event surpassed last year's attendance substantially by all accounts and was a raving success.
Some attendees likened the parade to a 'Burning Man of the City' type of event where revelers gather to express themselves and return to a native state of being, if only for a day.
"It's a religion of sorts, going back within... a healthy spiritual freedom dance of self-expression. People walk away from this event feeling exalted and exhausted", claimed one repeat participant too high on natural endorphins to reveal name.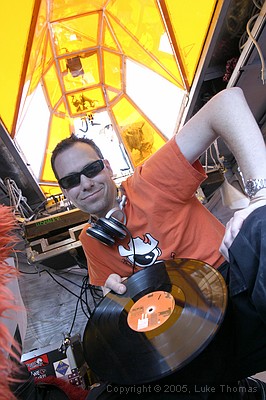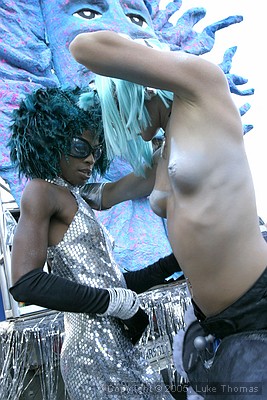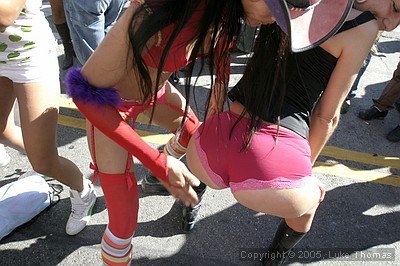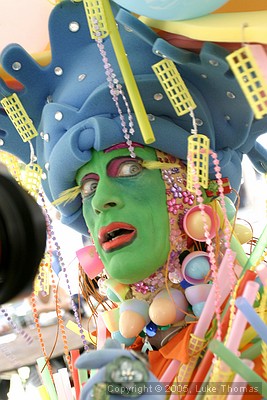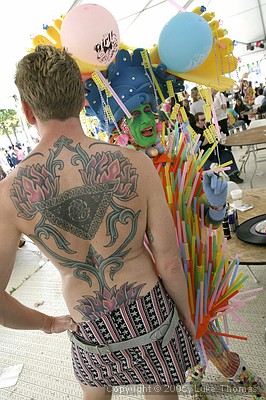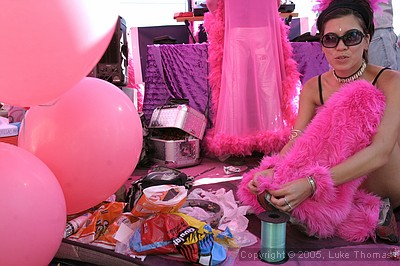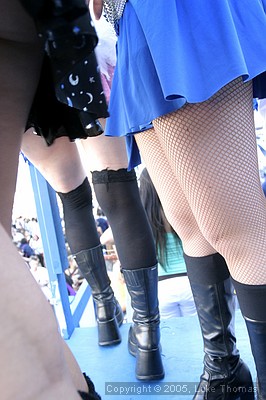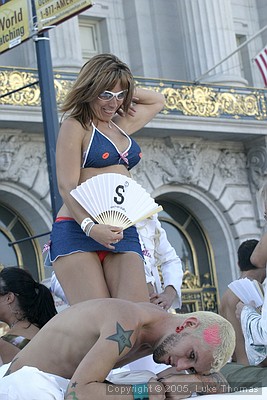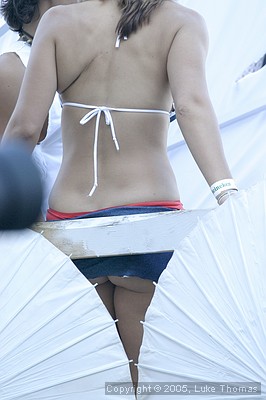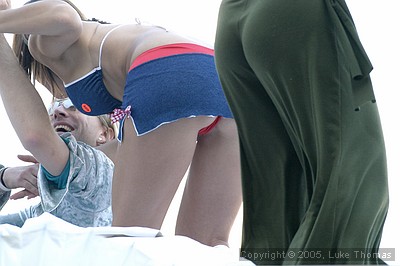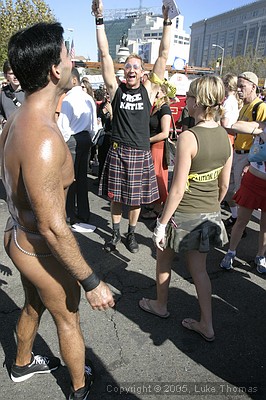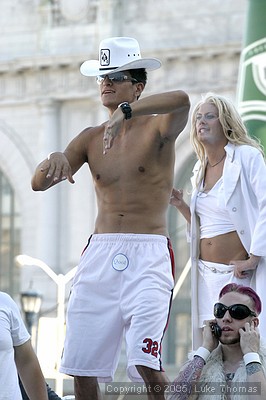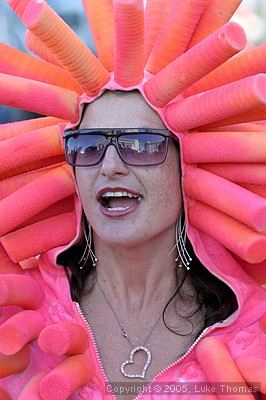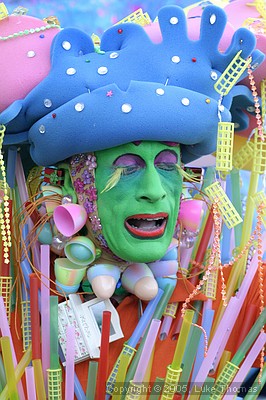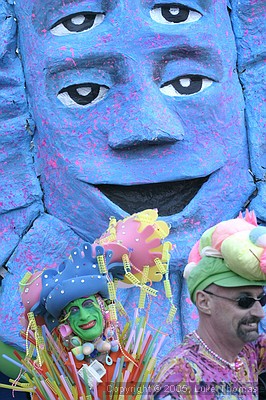 ####