Eritrean Americans urge American guarantee of border against Ethiopia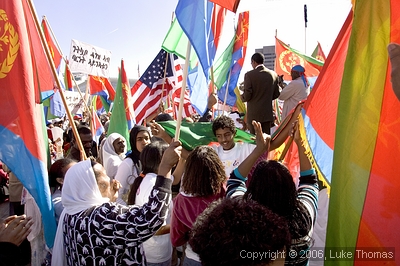 Photo(s) by Luke Thomas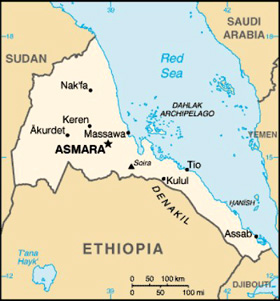 Central Intelligence Agency photo
February 13, 2006
Approximately 1000 demonstrators today used the local town square to implore American guarantee of Eritrean border sanctity.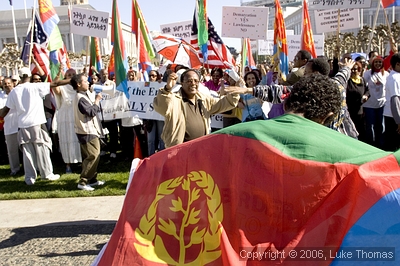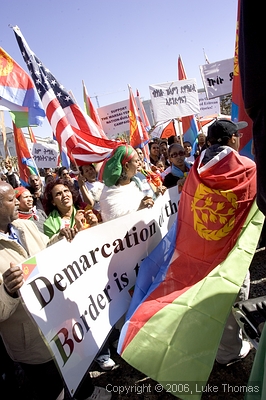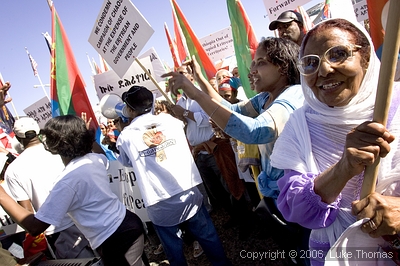 A portion of that African country the size of Pennsylvania is being occupied by Ethiopia in violation of a 2002 peace treaty which ended a border war between the two countries, Ruth Negash told the Sentinel.
Negash is a steering committee member of the Eritrean-American Community (EAC) group which organized simultaneous demonstrations in San Francisco Civic Center and in Washington, D.C.
"The U.S. government witnessed and guaranteed the Algiers Peace Agreement," according to a prepared EAC statement.
"The independent Eritrea-Ethiopia Boundary Commission (EEBC) issued a final and bind decision on April 13, 2002, to delimit and demarcate the border.
"U.S. failure to enforce demarcation will further destabilize the Horn of Africa, a region of strategic importance to U.S. security and the global war on terrorism," said the statement.
Ertrean population is slightly more than 4.5 million, with citizen median age of 17.5 years-old, and half its people living under the poverty level.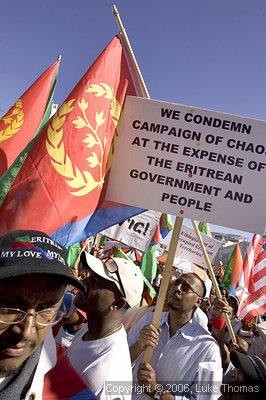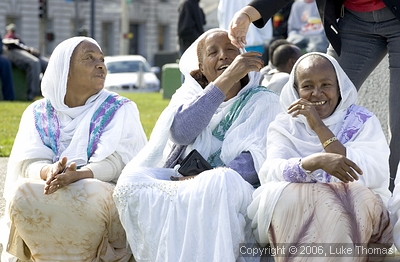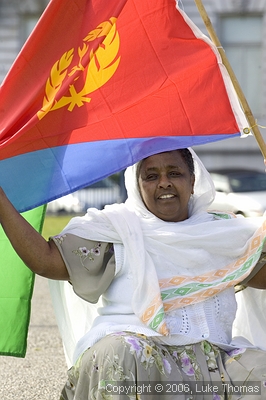 ####