San Fransisco Bay Guardian publisher Bruce Bruggman
with members of the Texas All-Stars at last night's
35th annual Best of the Bay party held at Mezzanine.
Photos by Luke Thomas
By Luke Thomas
August 6, 2009
The San Francisco Bay Guardian proved again last night during its 35th annual Best of the Bay party why the newspaper is considered San Francisco's favorite print weekly.
Held at the spacious bi-level Mezzanine and co-sponsored by Virgin Atlantic,  Red Hook, The Disposal Film Festival, PoliteInPublic.com and In House Talent, the well-attended party drew as many as 500 Bay Guardian readers and fans who were treated to an exquisite lineup of Bay Area musical acts, including Sila and the AfroFunk Experience, J-Boogie's Dubtronic Science, Sellassie, and The Fresh & Onlys.
And while the bands played their thundering sets, members of The Lusty Lady Dancers bedazzled attendees while dancing atop mini-stages in scantily clad outfits.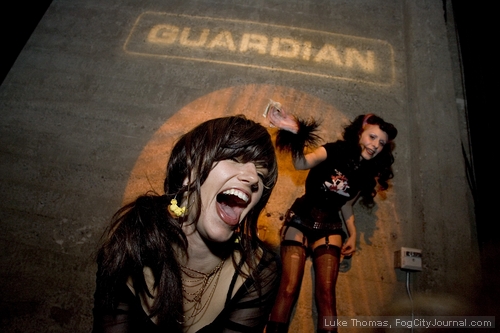 Everyone we talked to said last night's Best of the Bay bash was a rip-roaring success. "The best ever," one SFBG devotee said.
According to SFBG City Editor Steve Jones, the party's success was largely due to the professional services of promotions manager Riley Manlapaz and events manager Dulcinea Gonzalez, "but the whole staff pitched in to work the event," he said.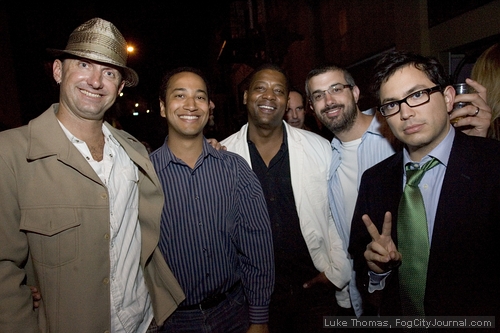 SFBG Best of the Bay award winner Julian Davis (2nd from left)
with SFBG City Editor Steve Jones, Whitney Leigh, Supervisor Chris Daly
and Davide Noyola.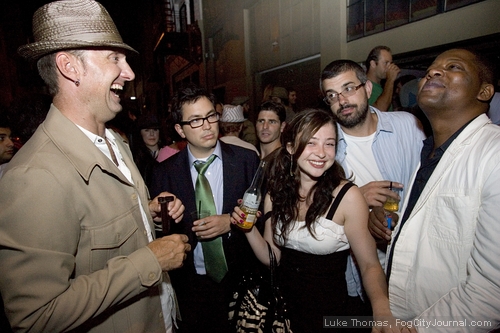 Steve Jones, Davide Noyala, Karina Nogisto,
Chris Daly and Whitney Leigh.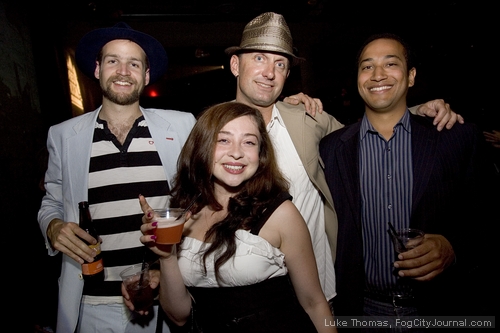 FCJ columnist Will Chadwick, Karina Nogisto,
Steve Jones and Julian Davis.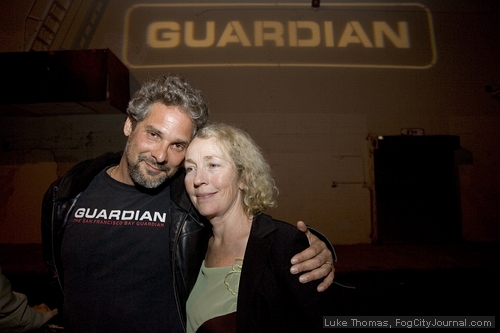 SFBG investigative journalist Sarah Phelan and hubby, Khalil.

The Lusty Lady Dancers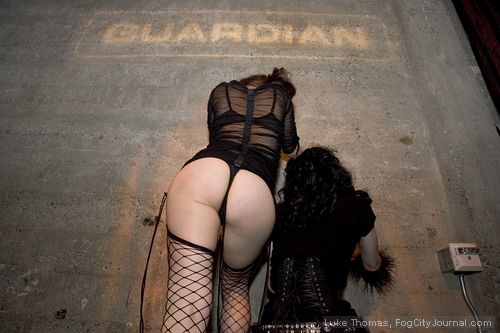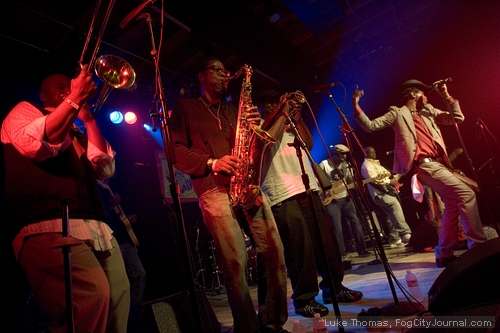 Sila and the AfroFunk Experience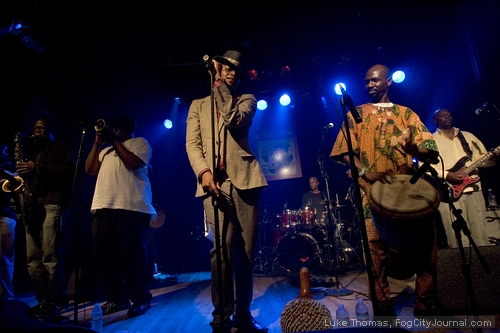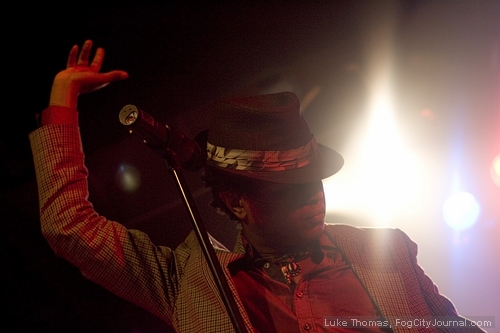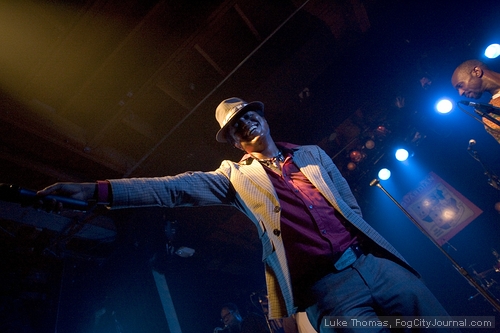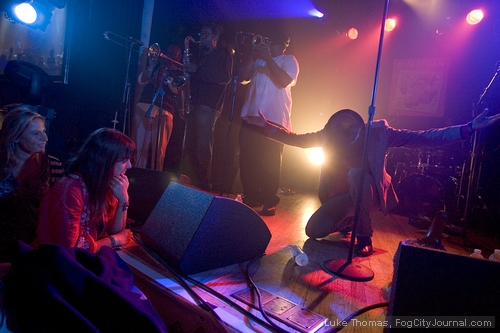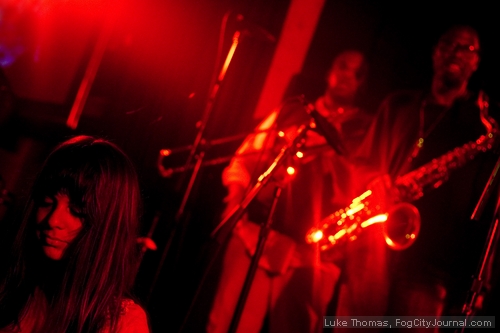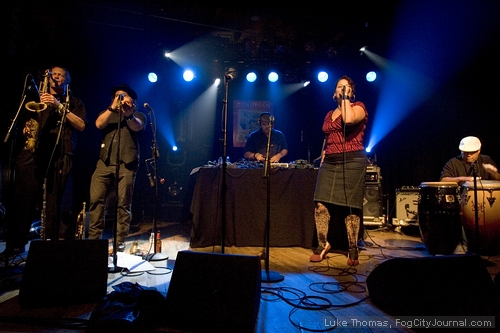 J-Boogie's Dubtronic Science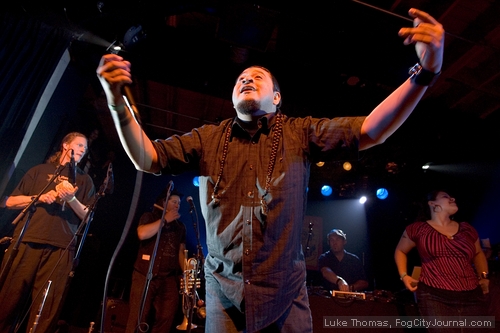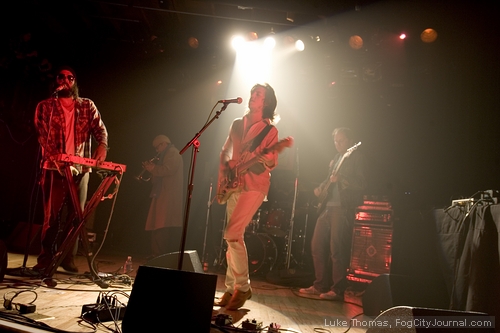 The Fresh & Onlys