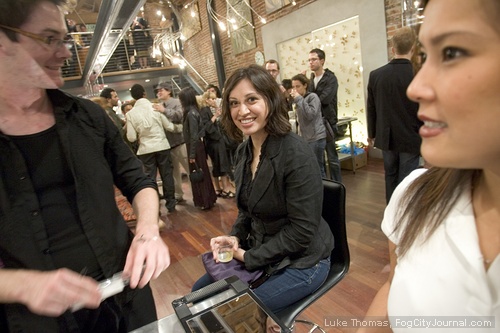 Elaine Santore at Oxenrose Salon's reception for Shu Uemura's Art of Hair Collection.
Photos by Luke Thomas
By Elaine Santore
June 16, 2008
Because Life Is Too Short For Bad Hair And Cheap Liquor
Maybe it comes from working with and befriending hairstylists during my short, unabashed self-centered life, but I believe the state of a person's hair reflects how one feels about oneself at that particular moment. So if the hair is looking bad, something's just not right. If you or somebody you know is suffering from a bad hair day (or month, or year), some sort of therapy or intervention is in order.
Lately I'd been feeling lethargic and taken to inserting "blah" into my everyday banter and emails. Maybe it was the hot weather (gross), my recent transition to a plant-based diet, or caffeine withdrawal. But I had a feeling it had something to do with my hair.
Thankfully, Fog City Journal contributor Shivu Rao tipped Luke Thomas off to a reception at Oxenrose Salon Thursday to celebrate the launch of Shu Uemura's Art of Hair collection. I've been using Shu Uemura's eyelash curler for years, but was unfamiliar with their hair products. And I happen to be a client at Oxenrose, as is my friend, Alex (we both go to Rox).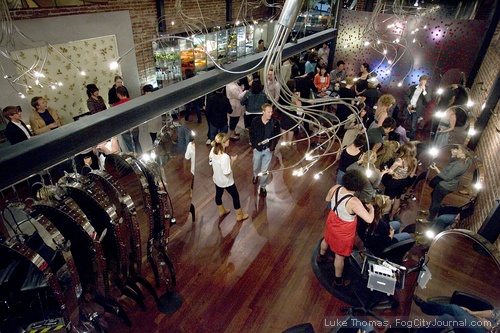 Oxenrose Salon in the Hayes Valley.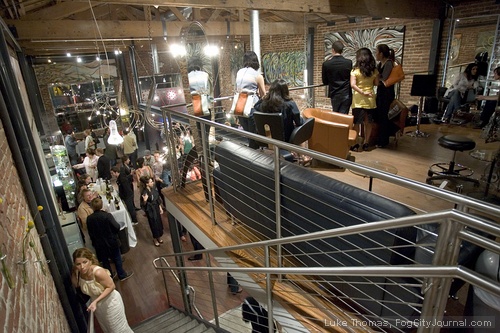 After enjoying sushi and kamikazes, I got some free false eyelashes at the Tokyo Lash Bar by the Fillmore Shu Uemura Boutique. And I won a free Ume Ceremony treatment in the raffle, which I credit to The Secret because my hair was looking and feeling kind of rough.
Attendees included Zara Traina, daughter of novelist Danielle Steel. She's also the younger sister of two of my fashion obsessions, Victoria and Vanessa Traina. Zara declined to have her photograph taken with me but I consider being dissed by a Traina to be kind of an honor.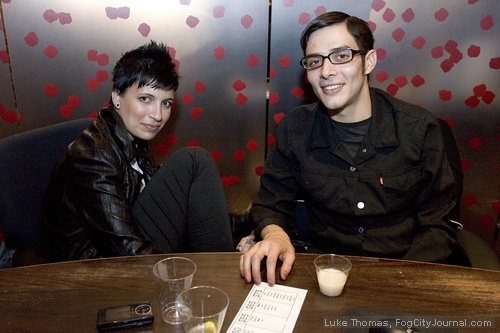 Zara Traina and a friend.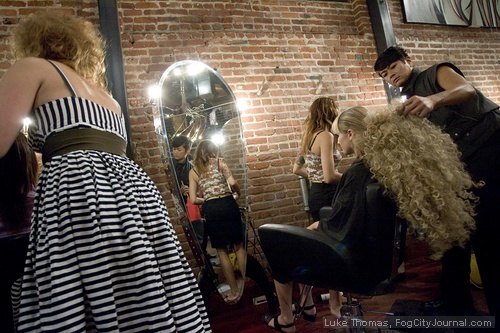 Sadly, CrackBerry was unable to get this hairstyle. It would've been perfect for
Tuesday night's Harvey Milk Club Dinner.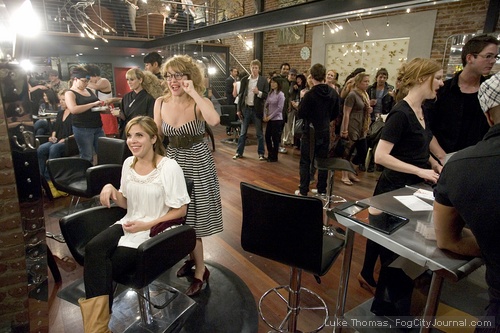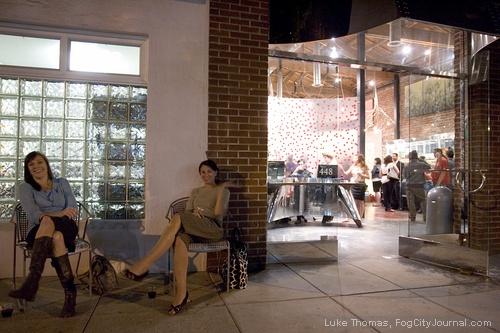 Obama Nomination Party Attracts Kamala Harris, Other People Who Like Being Photographed
Fog City Journal attended the Obama Nomination Celebration Tuesday night at Ruby Skye, which included appearances by District Attorney Kamala Harris and Supervisor Ross Mirkarimi. About 900 supporters filled the venue and many sported Obama t-shirts, danced, and donated funds to show their support. Check out Fog City Journal's YouTube channel for videos of Harris' speech here and here.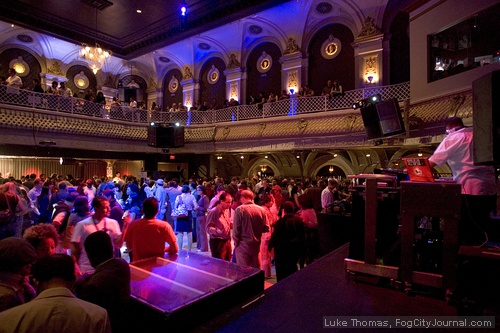 A crowded Ruby Skye.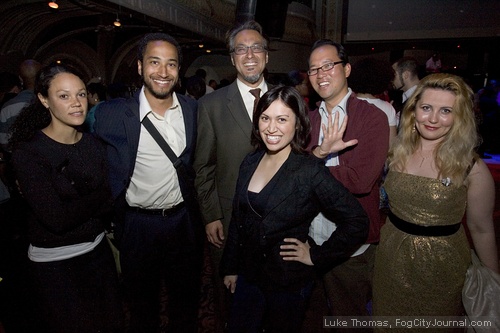 Julian Davis, Supervisor Ross Mirkarimi, Elaine Santore,
Dan Nguyen-Tan, and Raina Hisamova.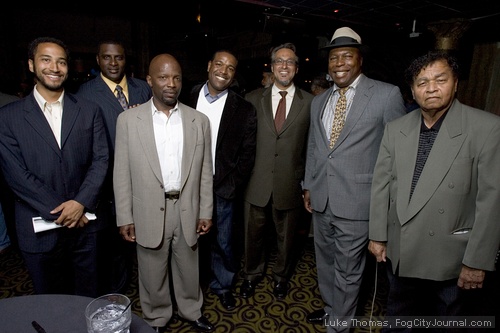 Supervisor Ross Mirkarimi (center).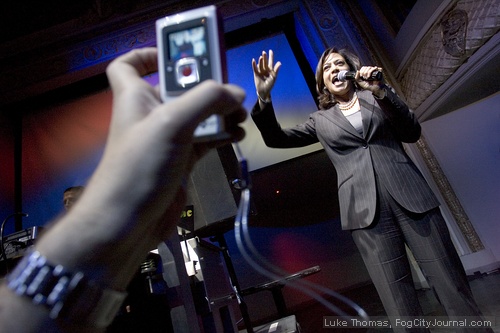 So meta: Luke Thomas films District Attorney Kamala Harris
while photographing her.