By Elaine Santore and Luke Thomas
October 21, 2008
Back in June I said I wouldn't make any endorsements because my endorsements are "completely useless." Don't get me wrong, they're still useless, but if you're anything like me you missed the deadline to fill in your absentee ballot and now you have to show up to your precinct to vote.
As I compiled Fog City Journal's list of endorsements, I realized I should have completed this sooner because candidates like getting endorsements. Endorsements are like Facebook friends: the more you have, the more popular you look no matter where they come from.
Think of FCJ's endorsements as polite suggestions to assist you when you step into the voting booth. Or just another excuse to round-up all the drama that's happened this election season. But don't let the craziness deter you from participating in this historic election.
Just make sure you get to the polls early. High voter turnout + epic ballot = long lines.
Endorsements after the jump. Enjoy!
U.S. President
Barack Obama is truly a political phenom, a man blessed with extraordinary intelligence and an uncanny ability to connect with voters. Though our love affair with Barack became subdued when he voted to immunize telecoms from prosecution for the role played in the Bush administration's illegal wiretapping of Americans, we remain hopeful Barack will move the country to the political left while working to undo the damage done by a failed NeoCon ideology that has brought this great nation to its knees.
We provided much coverage of the third party campaigns of Cynthia McKinney and Ralph Nader along the way with the belief that the two-party duopoly is protectionist, archaic, and undemocratic. In a more perfect world, America's political system would be revamped into a parliamentary system, and all campaigns would be publicly financed to help get more third-party candidates elected to office.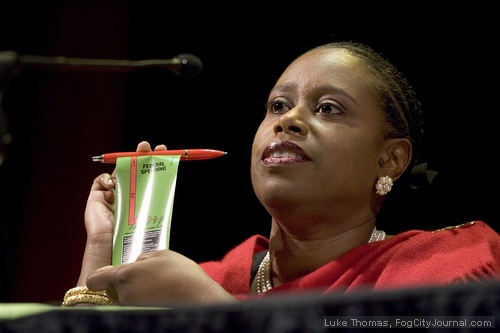 Cynthia McKinney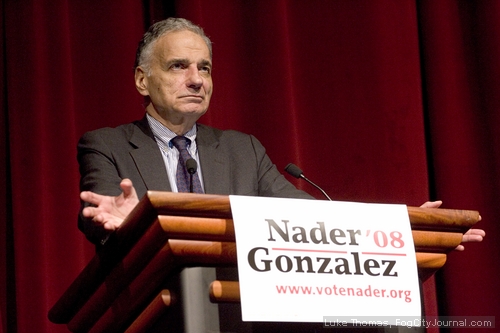 Ralph Nader
Congress District 8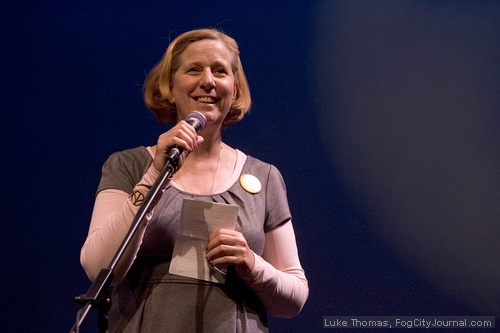 Cindy Sheehan
Our endorsement of Cindy Sheehan to replace the double-talking Nancy Pelosi is a no-brainer. Though Pelosi, to her credit, initially voted against going to war in Iraq and Afghanistan, she co-signed all but one blank war-appropriation check handed to her from President Bush and blocked the impeachment of Bush and Vice President Dick "Dr. Evil" Cheney for perpetrating war crimes against humanity.
Congress District 12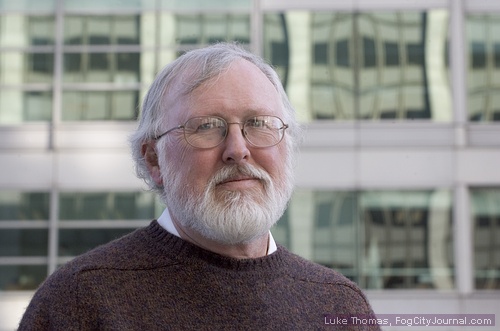 Barry Hermanson
We need more third-party candidates.
State Senate District 3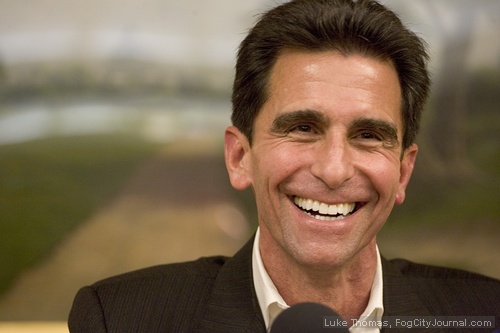 Mark Leno
State Assembly District 12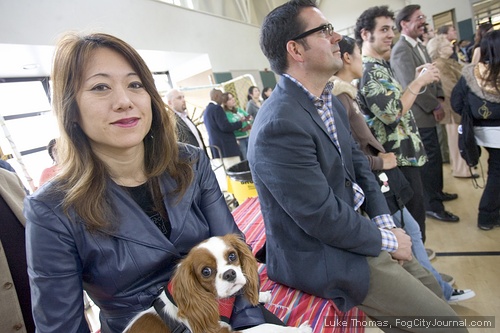 Assemblymember Fiona Ma
State Assembly District 13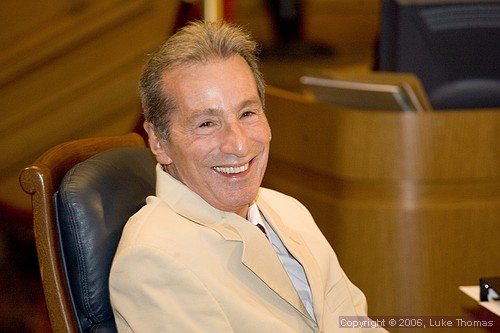 Tom Ammiano
BART Director District 9

BART Director Tom Radulovich
Fog City District Elections

District 1
District 3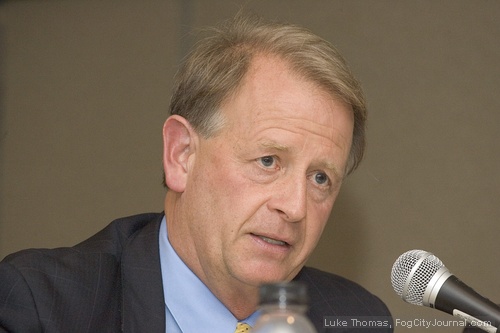 #1 Tony Gantner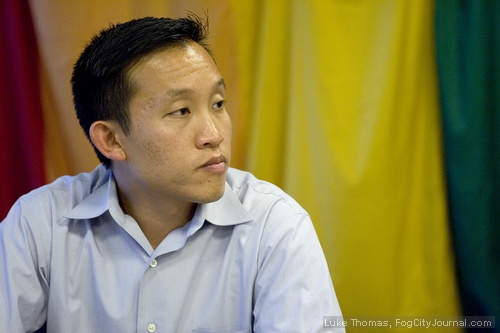 #2 David Chiu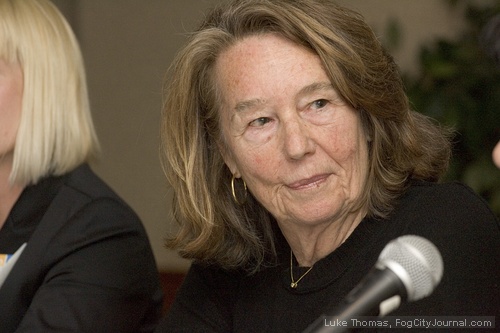 #3 Denise McCarthy
David Chiu is only #2 because we still have unanswered questions about him. For example, why did he get all flustered during his interview with FCJ editor Luke Thomas back in June? And why did he interrupt the interview several times in the hopes of getting Luke to walk away? (This was edited out of the video clip.)
At the end of the interview, Chiu held his hand in front of the camera lens. Who does he think he is, Gavin Newsom? We're still puzzled by Chiu's behavior.
And why is Chiu on the Small Business Commission if he doesn't own a small business? So. Confusing.
Hopefully, Gantner, Chiu or McCarthy will protect us from MAP/Sunglasses' brother, Joseph Stalin Alioto, Jr.
District 4
No Endorsement
Supervisor Carmen Chu's pedestrian performance in the No on H commercial makes me want to eat puppies. And I'm a vegetarian.
District 5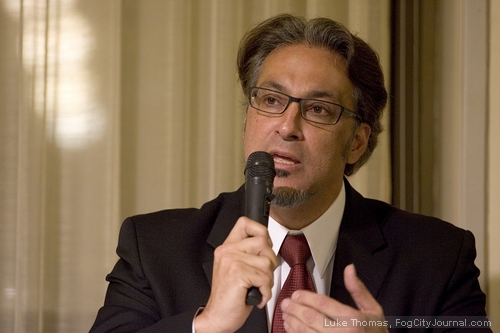 Supervisor Ross Mirkarimi
District 7
No Endorsement
As much as we respect Supervisor Sean Elsbernd, we're not fooled by his altar boy charm. He shows no sympathy for progressive causes and gets rankled when Supervisor Chris Daly wins an argument. Though he's not quite at the android level of Nathan Ballard or Gavin Newsom yet (stay away from the pod people, Sean), we still can't endorse him.
District 9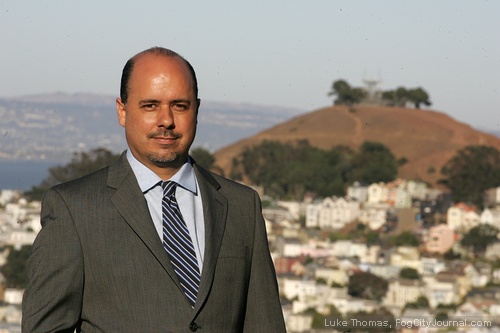 #1 Mark Sanchez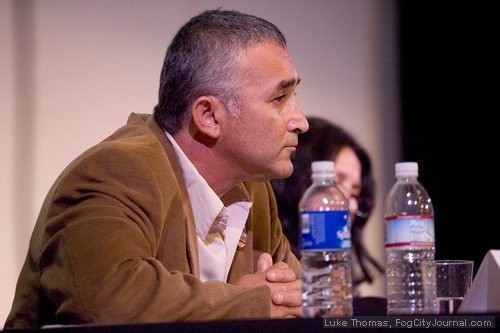 #2 Eric Quezada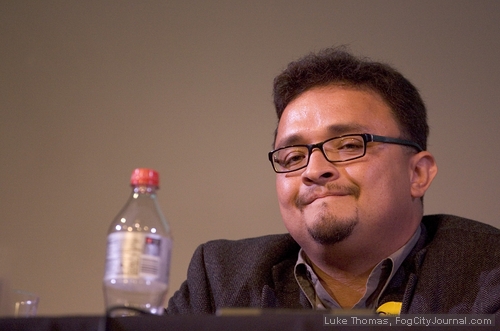 #3 David Campos
What a mess. Despite efforts to run civil campaigns, the race between these three progressives got ugly, fast.
Where to begin? How about the whisper campaign about Sanchez being pro-Israel because he took a trip there? Sad.
And what about all the controversy surrounding Campos' waffling over voting for Supervisor Bevan Dufty for Board President? Campos never said he would vote for Dufty, but he wouldn't say he wouldn't vote for him either, and this continues to make us and Progressives nervous.
We're endorsing Sanchez for the #1 spot because of his long record of coalition-building and leadership on the Board of Education. Plus he's a Green Party candidate and we're big supporters of third-party candidates getting elected to public office.
District 11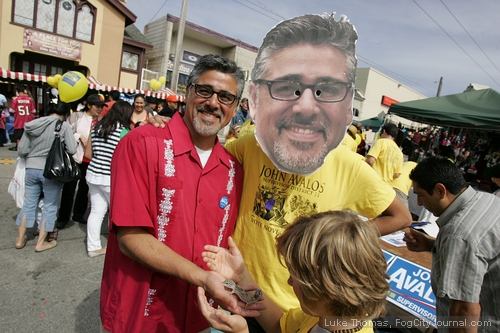 #1 John Avalos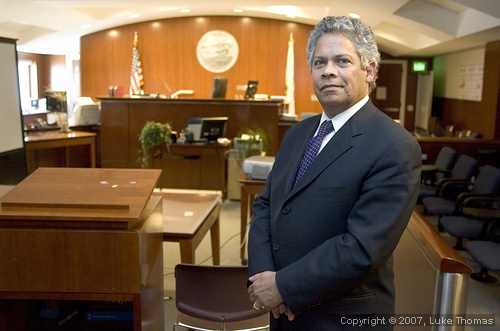 #2 Randall Knox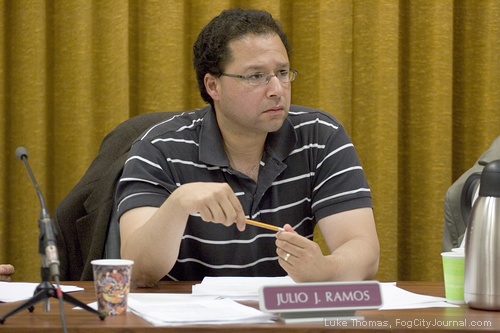 #3 Julio Ramos

Fog City Board of Education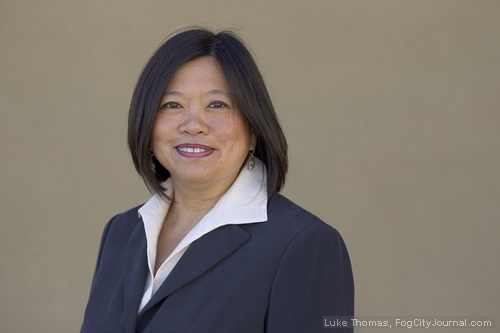 Sandra Lee Fewer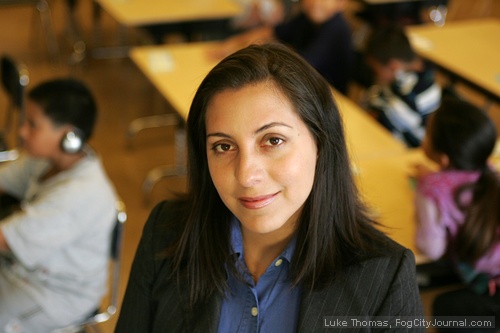 Barbara Lopez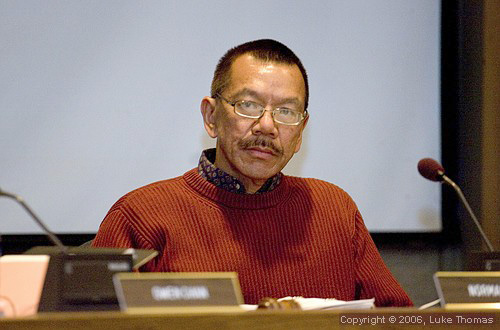 Norman Yee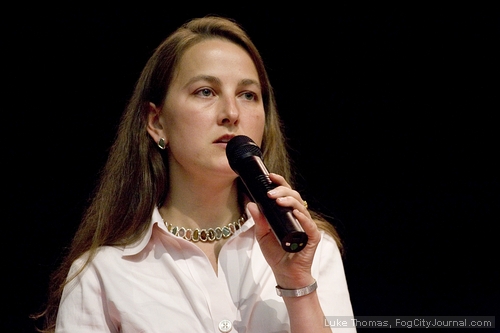 Kimberly Wicoff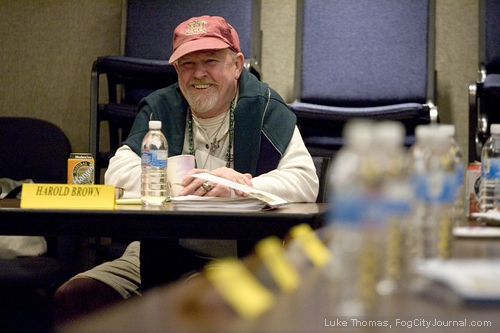 FCJ's Honorary/God Loves a Tryer Endorsement: h. brown.

Fog City Community College Board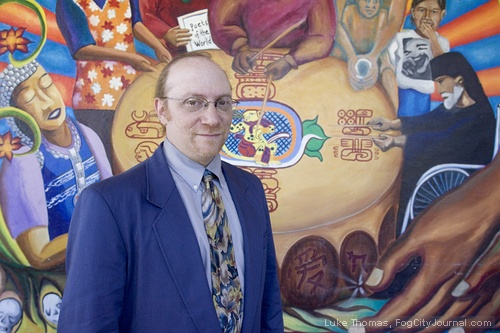 Bruce Wolfe

Milton Marks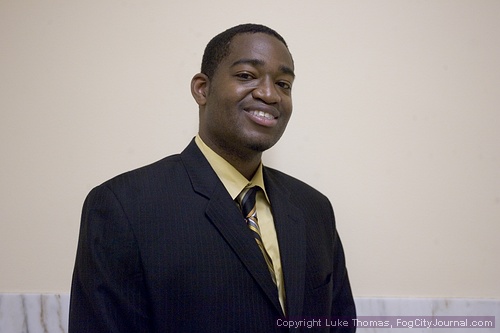 Chris Jackson
Fog City Ballot Measures

Prop A: SF General Hospital Bonds – YES
Prop B: Affordable Housing Fund – YES
Prop C: Prohibiting City Employees from Serving on Boards & Commissions – NO ENDORSEMENT
Prop D: Financing Pier 70 – NO ENDORSEMENT
Prop E: Changing the Number of Signatures to Recall City Officials – NO
Prop F: Holding City Elections in Even-Numbered Years – NO

Prop G: Retirement Credit for Unpaid Parental Leave – YES
Prop H: SF Clean Energy Act – YES (Opponents are opposing this "blank check" because the Board of Supervisors will be voting on stuff without the voters' permission, aka what they already do anyway. And, no, I haven't gotten any kind of blank check for endorsing this measure. Which is too bad because I need a new cell phone.)
Prop I: Independent Rate Payer Advocate – NO
Prop J: Historic Preservation Commission – NO
Prop K: Decriminalizing Prostitution – NO (Prop K doesn't go far enough. We support the regulation of the sex-worker industry to generate a source of tax revenues which can be used to implement safe-sex practices, provide workers' rights, unemployment benefits, social security, unionization, group healthcare insurance, etc.)
Prop L: Community Justice Center – NO
Prop M: Preventing Landlord Harassment – YES
Prop N: Real Estate Transfer Tax – YES
Prop O: Emergency Response Fee – YES
Prop P: Transportation Board – NO
Prop Q: Modifying the Payroll Expense Tax – YES
Prop R: Rename the Oceanside Water Treatment Plant to the George W. Bush Sewage Plant – YES (The main concern people have about this measure is for the workers at the sewage plant. If any of the Oceanside employees are reading, please send an email and tell FCJ how you feel about this.)
Prop S: Set-Asides Policy – NO
Prop T: Free and Low-Cost Substance Abuse Treatment Programs – YES
Prop U: Policy Against Funding the Iraq War – YES
Prop V: Policy Against Terminating JROTC – NO

California State Measures
Prop 1A: High-Speed Rail Bonds – YES
Prop 2: Standards for Confining Farm Animals – YES
Prop 3: Children's Hospital Bond Act – NO
Prop 4: Waiting Period and Parental Notification before Termination of Minor's Pregnancy – NO
Prop 5: Non-Violent Drug Offenses – YES
Prop 6: Police and Law Enforcement Funding – NO
Prop 7: Renewable Energy Generation – NO
Prop 8: Eliminating Same-Sex Marriage – NO
Prop 9: Victims' Rights and Parole – NO
Prop 10: Alternative Fuel Vehicles and Renewable Energy – NO
Prop 11: Redistricting – YES
Prop 12: Veteran's Bond Act – NO