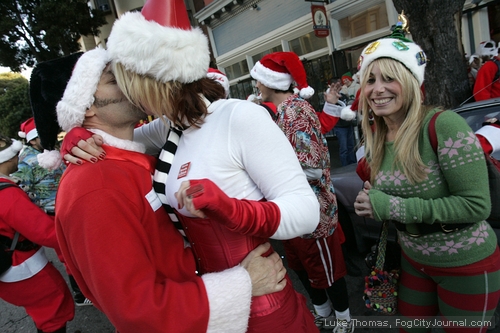 Sexy Santas spread some yuletide cheer
during SantaCon 2008 yesterday.
Photos by Luke Thomas
By Luke Thomas
December 14, 2008
Jingle Bells! Oh what fun it is to participate in the annual SantaCon drunkathon when hundreds, if not thousands, of yuletide revelers from all over the Bay Area don inexpensive Santa suits and go on a massive pub-crawl in San Francisco.
And did I mention everyone gets drunk off his or her tits? Well, not everyone gets completely plastered, but everyone is having the time of their lives – just what the doctor ordered to shake off those holiday season blues.
And so it was, Saturday, when the streets of San Francisco became artfully decorated with an army of yo-ho-ho-ing bearded Santas, peacefully and joyfully marching from one watering hole to the next, spreading seasons greetings, love, generosity, and the real spirit of Christmas.
The first SantaCon got its start in 1994 after Suicide Club founder Gary Warne read an article in Mother Jones about a Danish political group that mobbed a department store in Copenhagen. The article inspired Warne to organize a non-political version of the same event in San Francisco.
Since then, SantaCon has grown into a worldwide phenomenon with many different interpretations of the event.
"I wouldn't call SantaCon a protest against commercialism, but it may as well be," said one Santa, who joked she was from the North Pole. "More accurately, it's an event about culture jamming, a mild form of anarchic expression all rolled into one massive have-a-great-time holiday cheer pissup."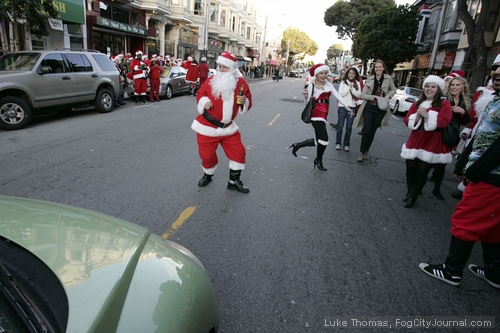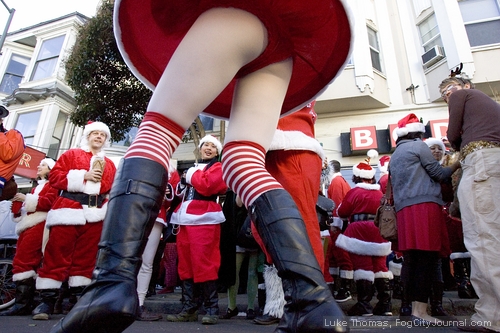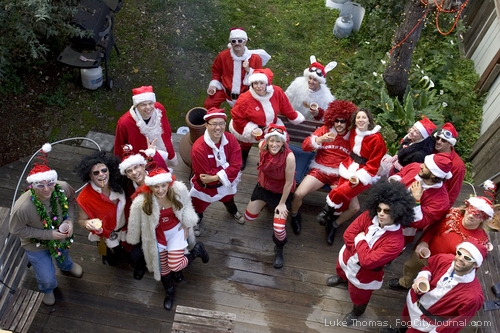 The Mission District SantaCon crew prepares for departure
following a hearty breakfast and several pitchers of Mimosa's and Bloody Mary's.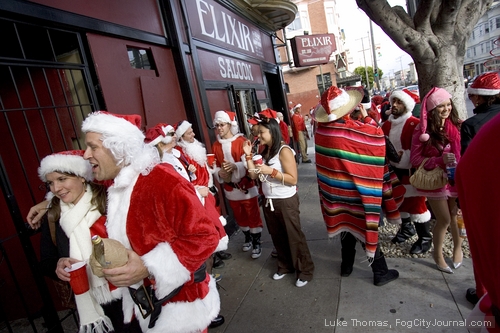 Thirsty Santas stop off for an elixir at Elixir in the Mission.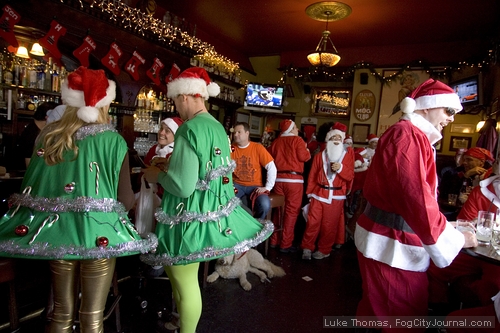 Santa's little helpers get thirsty, too.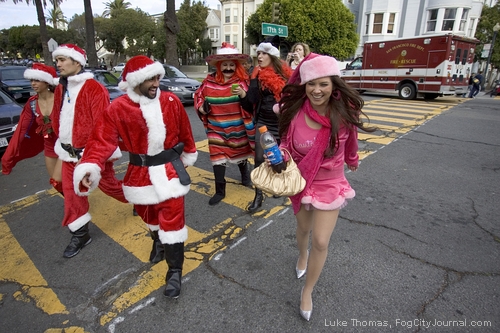 Pretty in Pink Santa!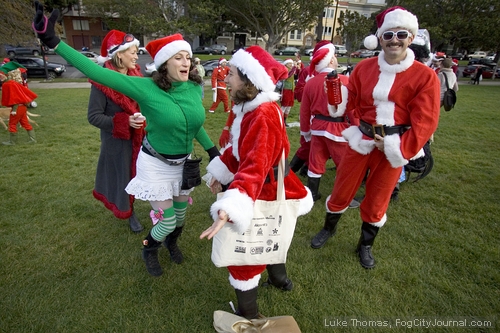 Santa/Elf mutant.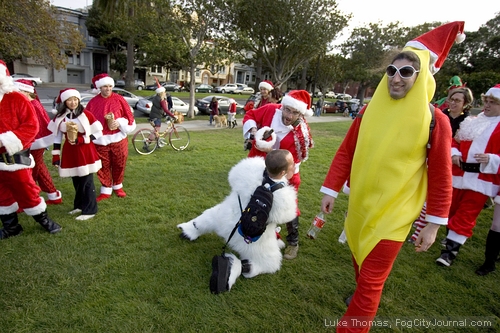 Banana Santa?

Marilyn Monroe Santa.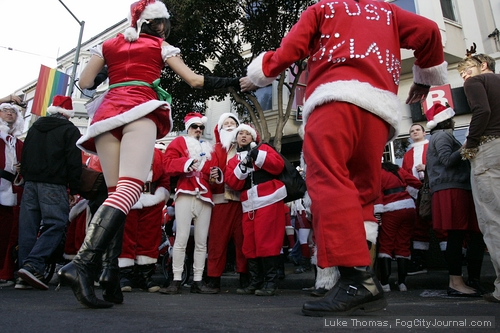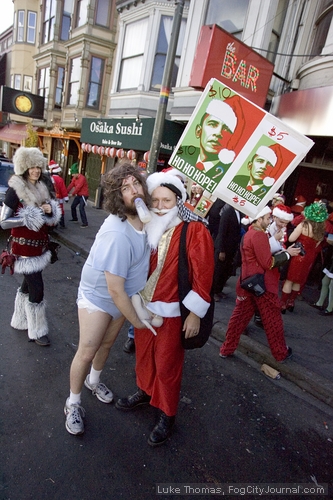 Ho Ho Hope Santa.

Santa Spankathon…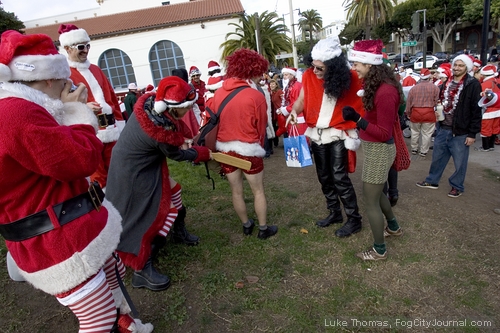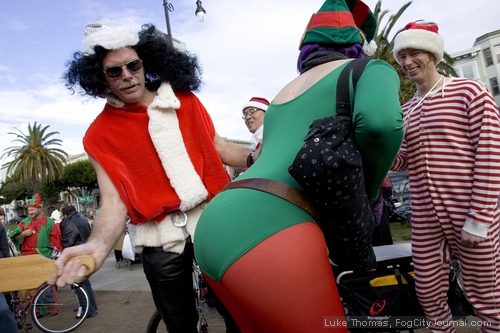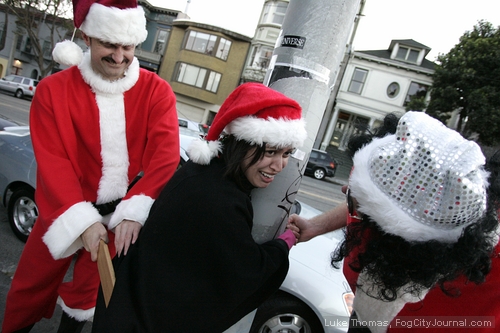 Santa Elaine receives a severe spanking from Santa Steve and Santa Ted.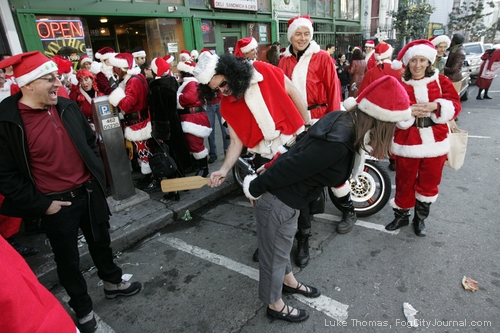 Santa Ted's raison d'etre.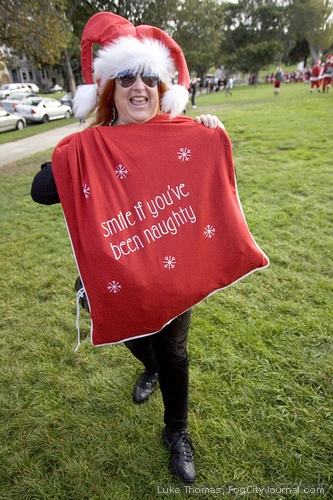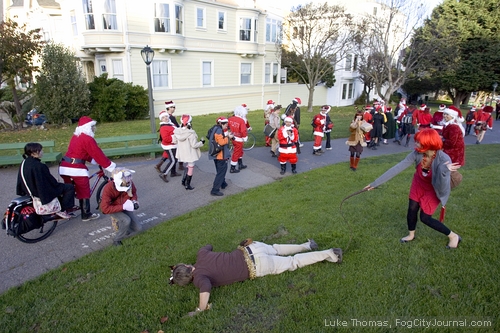 Naughty boy!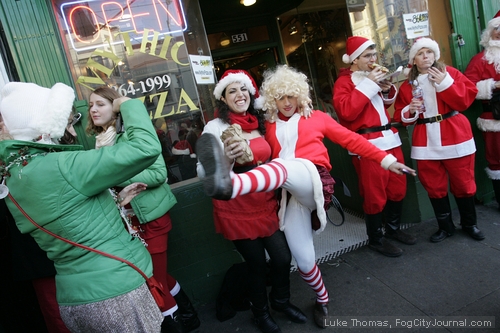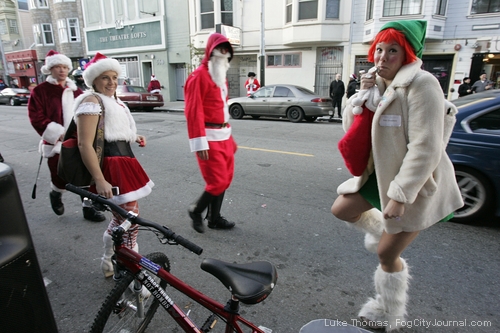 Furry boots Santa.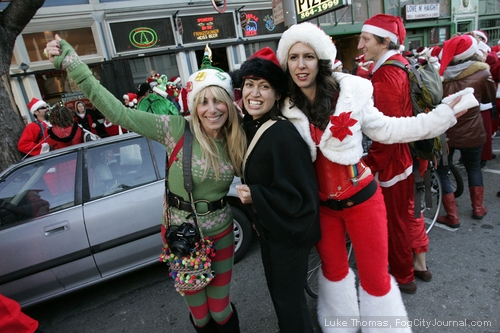 Charlie's Angels Santas.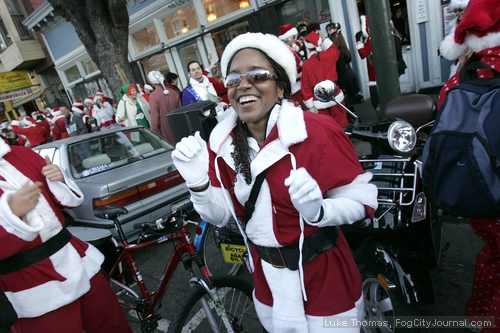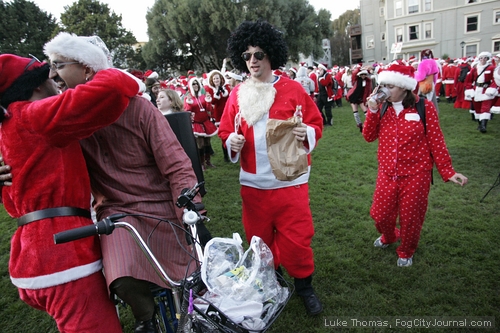 Deep kept the music flowing and smiles growing.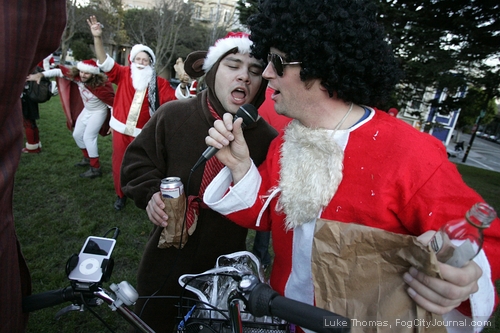 Elvis Santas.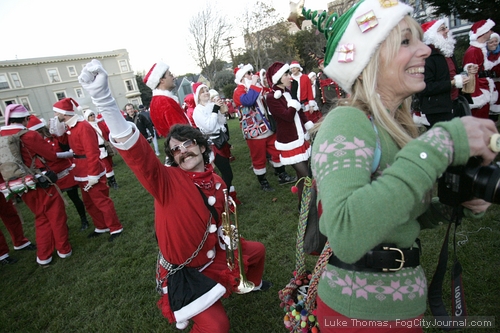 Trumpet Santa.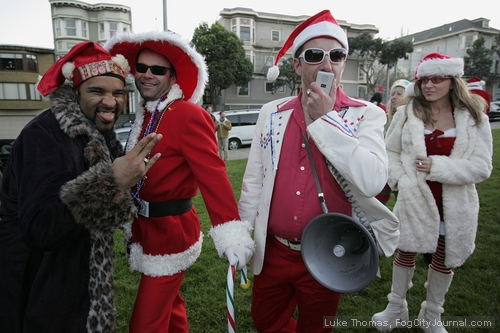 Pimp Off Santas.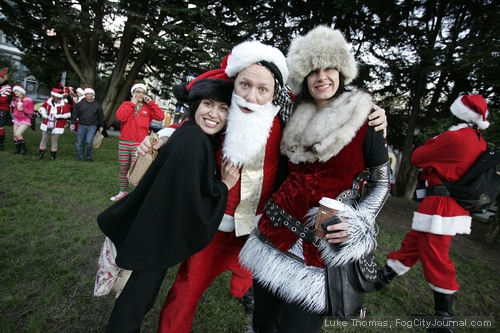 Medieval Santas.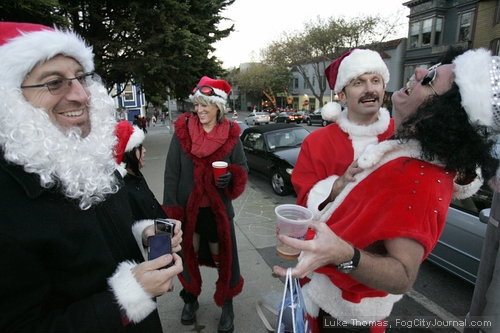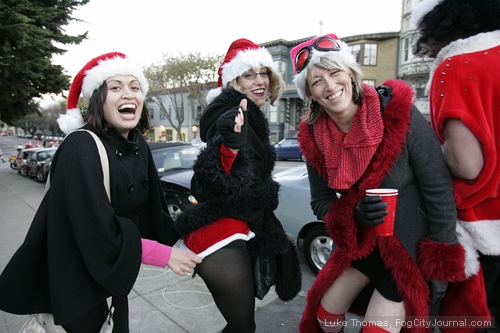 Booty Santa's.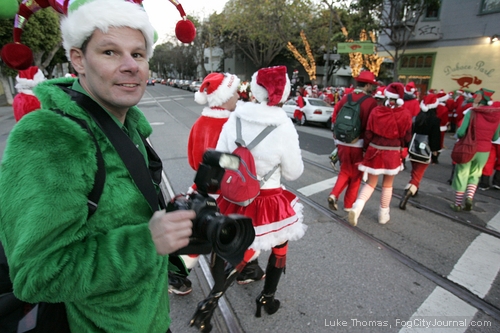 Photog Elf.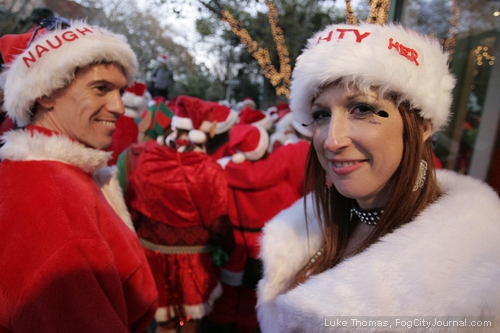 Naughty Santas.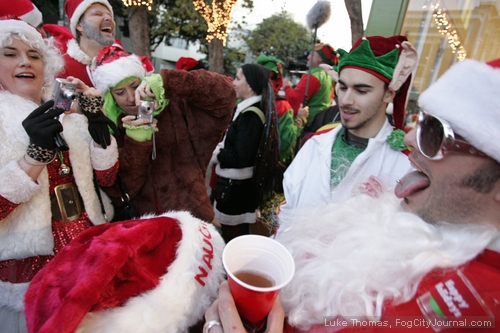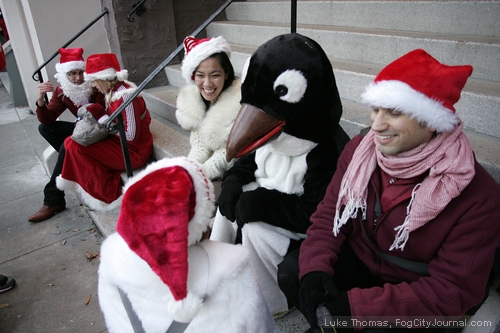 North Pole Santa.

St. Bernard "Woof Woof" Santa.