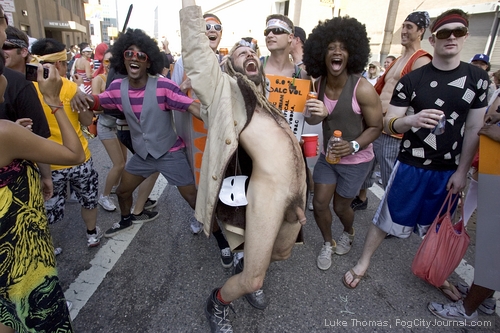 In traditional San Francisco fashion,
revelers in the in the 98th annual Bay to Breakers race let it all hang out.
Photos by Luke Thomas
By Luke Thomas
May 18, 2009
Despite severe economic conditions and, perhaps, because of them, as many as 62,000 colorfully adorned runners and revelers turned out for the 98th annual Bay to Breakers race yesterday.
Under clear blue skies and warmer than normal temperatures, Sammy Kitwara, 22, of Kenya, broke the race record completing the 12 kilometer course in 33 minutes and 31 seconds, beating Ismael Kirui's 1993 time by 11 seconds.
In the women's category, Teyba Erkesso, 26, from Ethiopia, completed the course in 38 minutes and 29 seconds, beating last year's women's champion Lineth Chepkurui, 21, of Kenya, who placed second by seven seconds.
New rules aimed at clamping down on excessive alcohol consumption appeared to be unsuccessful, but the placement of 700 portable toilets along the course virtually eliminated complaints of public urination.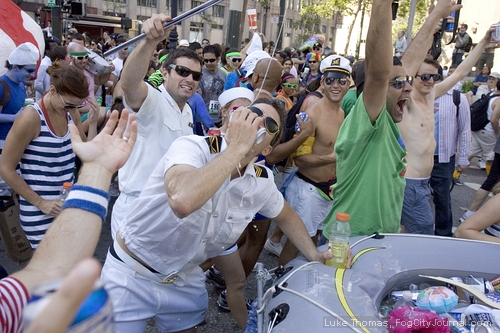 Drunk Pilots.
Police said no arrests were made though six participants were detained for public drunkenness.
"This success of this year's race was the result of a City coming together in support of one mission: to safeguard the future of the ING Bay to Breakers 12K," said race general manager Angela Fang. "We thank the residents, civic leaders and City services of San Francisco for helping us to continue to offer this vibrant, iconic event."
More photos after the jump.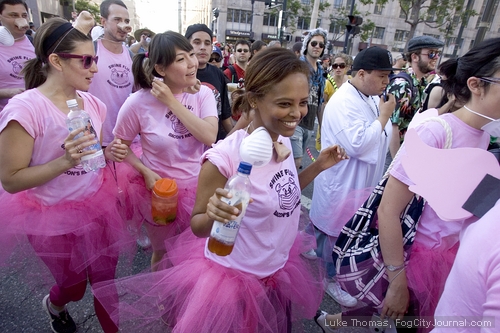 Swine Flu: Bacon's Revenge.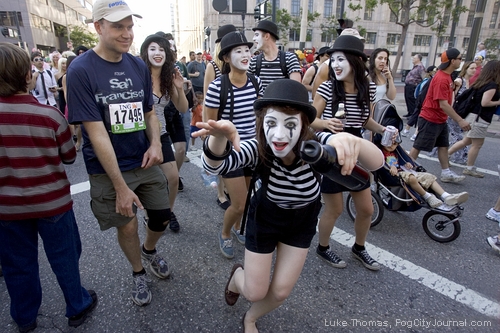 B2B Mimes.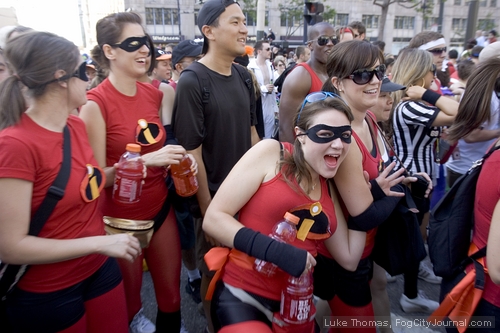 B2B Jokers.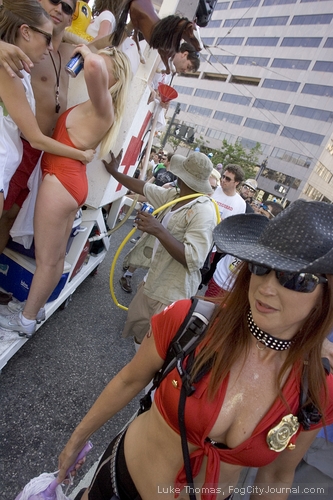 There's a new Sheriff in town.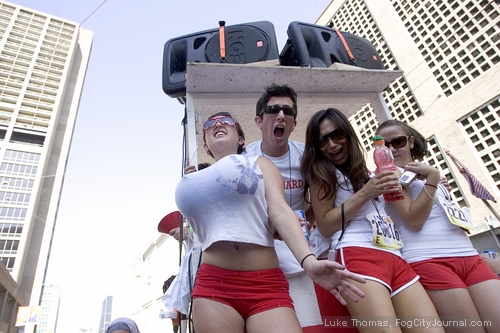 Over inflated Life Guards.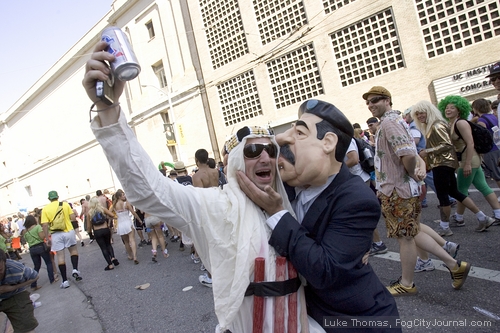 Osama Bin Laden and Saddam Hussein reunited.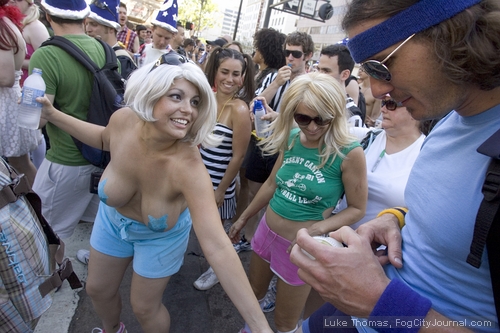 Can I touch it?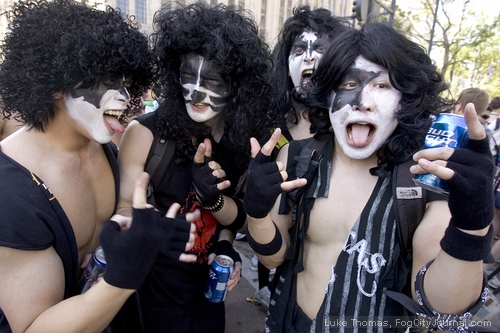 Kiss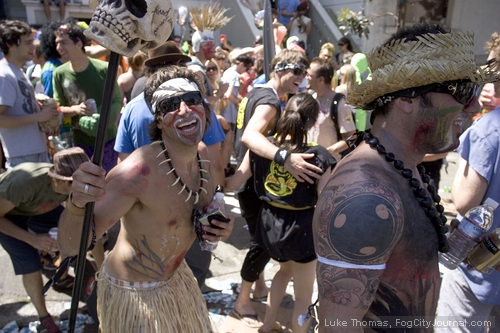 California natives.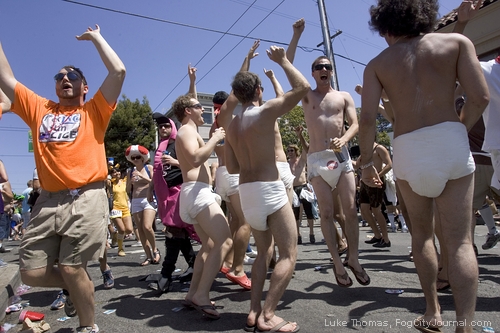 Diaper boys.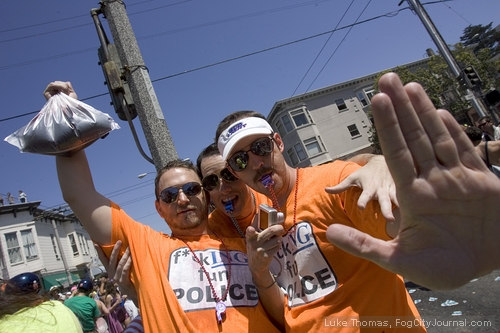 "f*ckING fun police."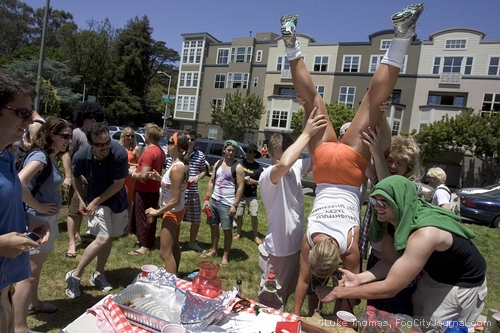 An Australian Hooter's gal drinking the holy water.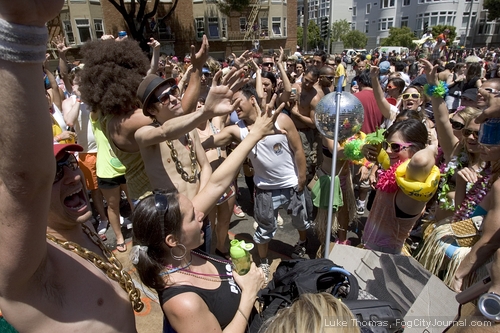 B2B mobile disco.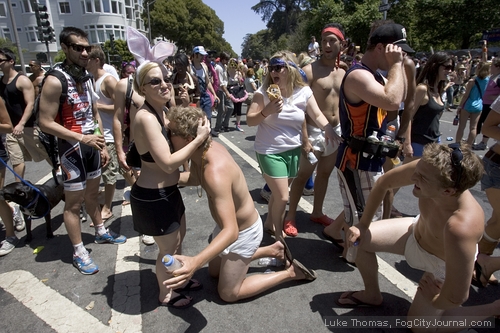 Nuzzle time.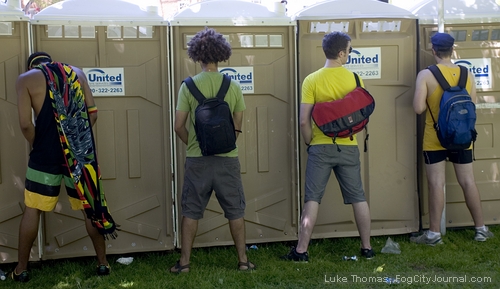 Erm, lads, the toilet is inside. Hello!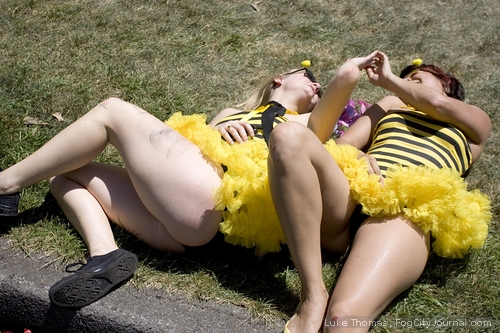 Nectar overdose?