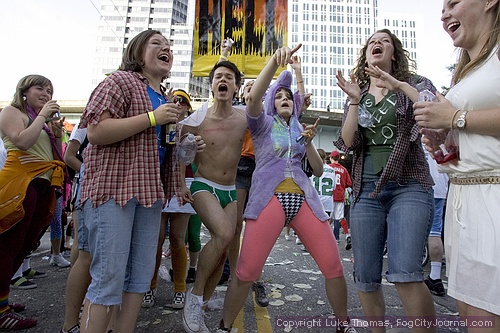 From the Office of District 5 Supervisor Ross Mirkarimi
February 18, 2009
Supervisor Mirkarimi announces a press conference on Thursday, February 19th at 11:30 AM on the City Hall east-side steps to address concerns and plans for the 2009 Bay to Breakers.
The longest consecutively running foot race in the country, the Bay to Breakers, is too important and too fun to allow for a minority few to compromise the integrity of this historic event.
The impact of last year's race on the City and its host neighborhoods was unacceptable – a trend that has been mounting over the last few years.
Plans need to be implemented to dissuade against unsafe or damaging behavior while preserving the celebratory nature of the race.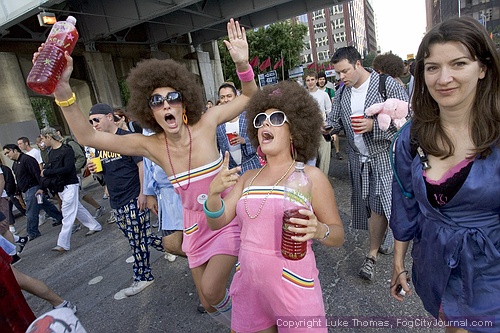 The unprecedented outpouring of support for the race since the City and Race sponsor announced changes to the 2009 race suggests that a significant number of people are ready to take a shared responsibility for improving the culture of the race and its aftermath. Supervisor Ross Mirkarimi, and race and neighborhood advocates will discuss ideas for a better race event plan for 2009 and beyond.
WHAT: Press Conference – Bay to Breakers
WHEN: Thursday February 19, 2009 11:30 AM
WHERE: Steps of City Hall, 1 Dr. Carlton B. Goodlett Street, San Francisco
More photos after the jump.