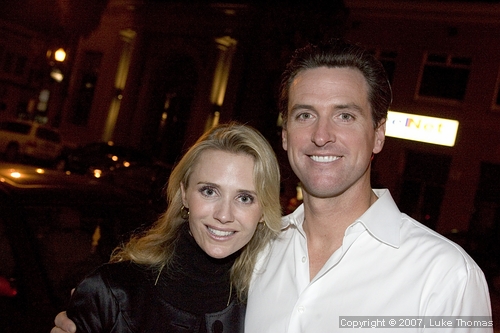 Mayor Gavin Newsom and Jennifer Newsom Siebel
Photo by Luke Thomas
By Luke Thomas
February 18, 2009, 4:00 pm
Mayor Gavin Newsom spokesperson Nathan Ballard today confirmed Jennifer Siebel Newsom is pregnant.
"We are pleased to confirm that Mayor Gavin Newsom and First Lady Jennifer Siebel Newsom are starting a family," Ballard said in a statement.
Owen Thomas of Valleywag first reported the unconfirmed pregnancy earlier today.
"The Mayor and the First Lady are thrilled to be embarking on this adventure together, and they appreciate your good wishes," Ballard added.