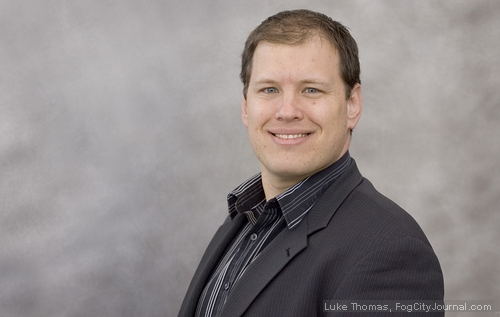 Adriel Hampton
Photo by Luke Thomas
By Luke Thomas
March 21, 2009, 11:52 am
San Francisco City Attorney Analyst Adriel Hampton will declare his candidacy in the race for California's tenth congressional district, a source relayed to Fog City Journal earlier today.
According to the source, Hampton will be campaigning in Livermore and Walnut Creek this weekend ahead of an anticipated official announcement on Monday via Twitter.
Reached for comment, Hampton would neither confirm nor deny the rumor.
More Info