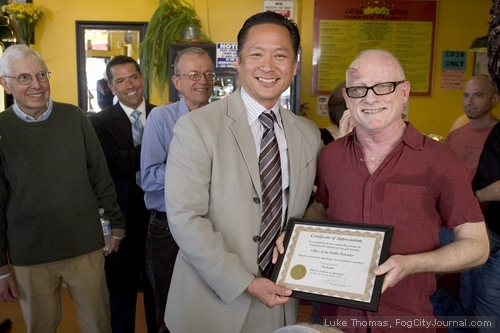 Former San Francisco Ethics Commissioner Joe Lynn was presented, Friday,
with a Certificate of Appreciation from Public Defender Jeff Adachi.
Photos by Luke Thomas
By Luke Thomas
August 24, 2009
Friends, electeds, commissioners, publishers, writers, journalists and spokespersons turned out in full force Friday to honor and celebrate the life of former San Francisco Ethics Commissioner Joe Lynn.
The celebratory luncheon, held at Taqueria Reina's, the site of a once thriving weekly political salon, was organized on short notice attracting as many as 50 friends and colleagues eager to pay their respects and provide Lynn with love and support as he enters hospice care.
Lynn, 64, is battling leukemia.
"I think we're all here because we know that Joe has been a tremendous contribution, not only in ethics and politics, but really how government should be," said Public Defender Jeff Adachi who presented Lynn with a Certificate of Appreciation in recognition of Lynn's "outstanding service to improving the integrity of City government."
"We need shepherds along the way, and that's who Joe Lynn is," Adachi added. "Thank you for allowing me to be a part of your flock."
Lynn is celebrating 40 years in San Francisco. He arrived in the Bay Area in 1969 during the week of the People's Park riots in Berkeley. By 1974 he had earned his Juris Doctorate with highest honors from Hastings Law School.
The 1980s AIDS epidemic upended his life much as it did with others of the time. The personal devastation of the times led him to abuse drugs and eventually leave the practice of law.
He resurfaced in 1996, the year protease inhibitors provided the HIV community long-lost hope. Getting off street drugs and getting on the HIV formulary led him to an offer of work from the San Francisco Ethics Commission through Positive Resource Center, a local agency specializing in transitioning folks with HIV back into the workforce.
During his subsequent career at the Ethics Commission, Lynn focused on regulating the disclosure and use of political campaign finances.
A third phase of his career developed following his tenure with the Ethics Commission when he became an HIV Consumer Rights Advocate, staffing in part the HIV Health Services Planning Council. In all these capacities, his proudest achievements have been his mentoring of folks learning how to express themselves in the hotbed arena of San Francisco civic life.
Notable attendees included Supervisors John Avalos and David Campos, Community College Board Trustee Milton Marks, Sunshine Task Force Commissioner Richard Knee, San Francisco Bay Guardian publisher Bruce Bruggman, San Francisco Bay Guardian City Editor Steven Jones, Democratic County Central Committee member Jane Morrison, City Attorney spokesperson Matt Dorsey, CA-10 candidate Adriel Hampton and District 8 candidate Rafael Mandelman.
Photos after the jump.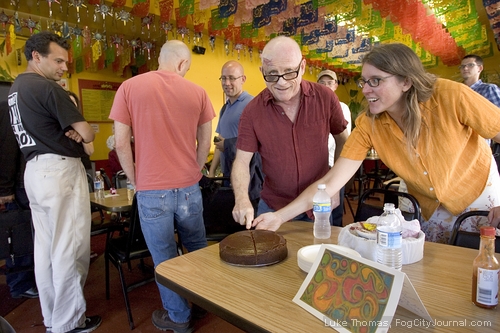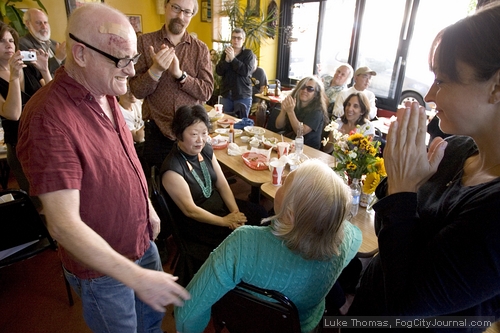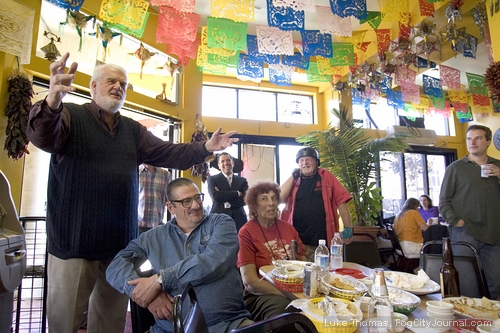 Bruce Bruggman recalls 43 years of knowing Joe Lynn.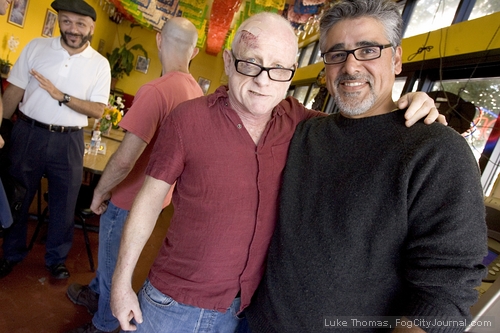 Joe Lynn and Supervisor John Avalos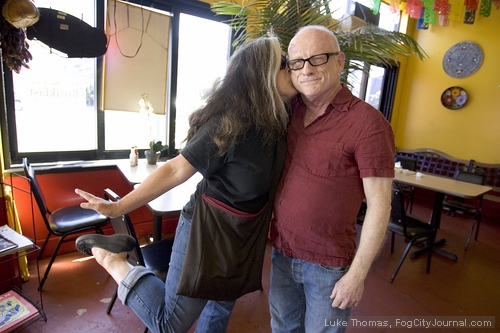 Joe Lynn and Krissy Keefer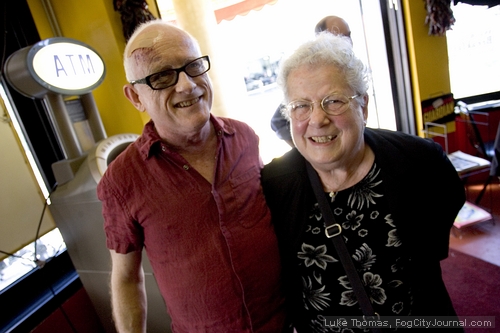 Janet Tandy and Joe Lynn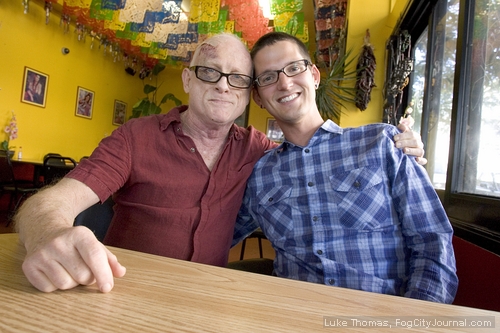 Joe Lynn and Attorney David Waggoner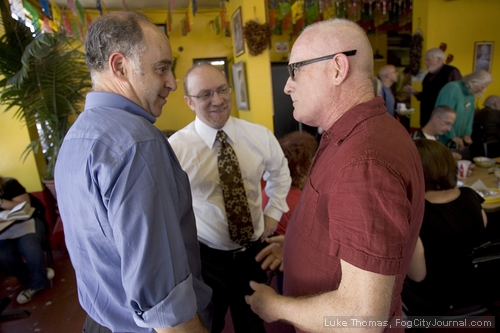 Community College Board Trustee Milton Marks,
Bruce Wolfe and Joe Lynn.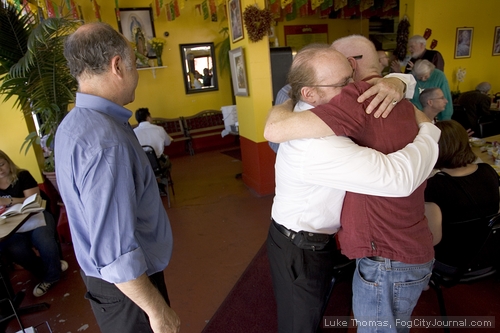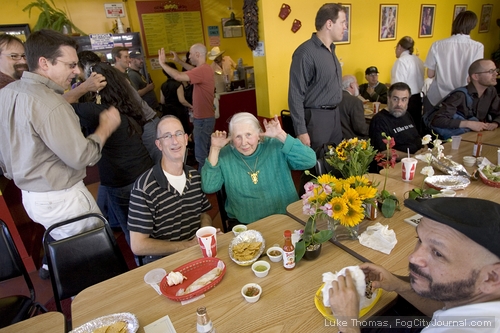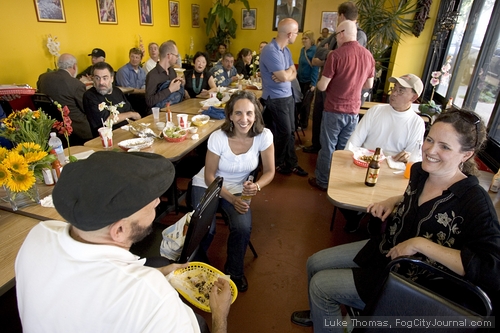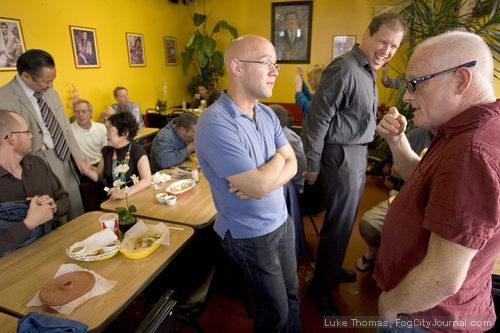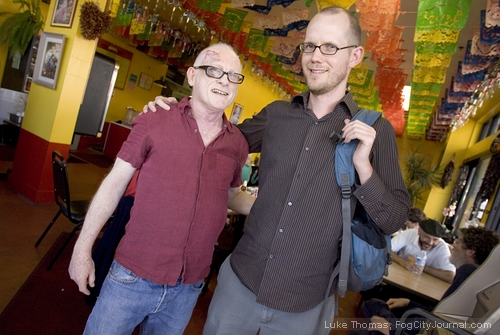 Ethics Enforcement Officer Oliver Luby and Joe Lynn.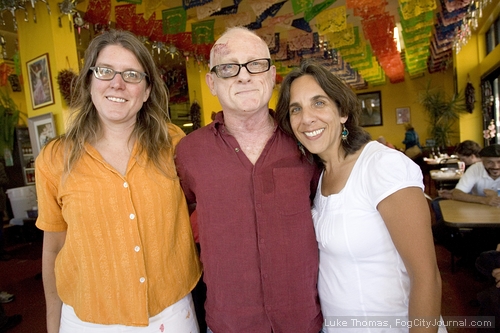 A "Susan sandwich" with Susan King and Susan Vauhgan.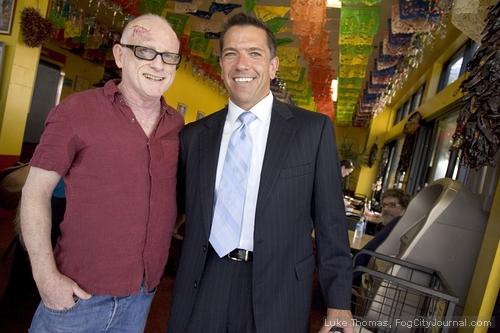 Matt Dorsey and Joe Lynn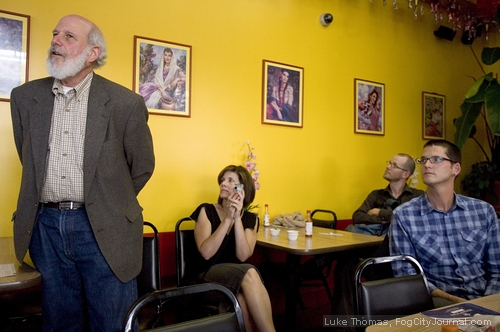 Richard Knee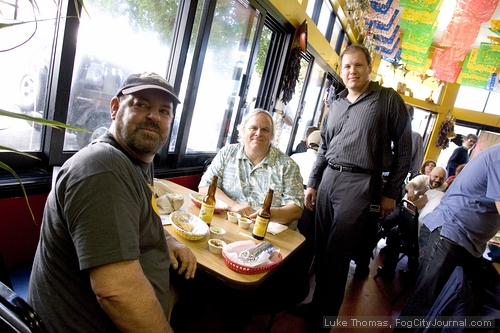 Civic Center Blogspot publisher SFMike and Adriel Hampton.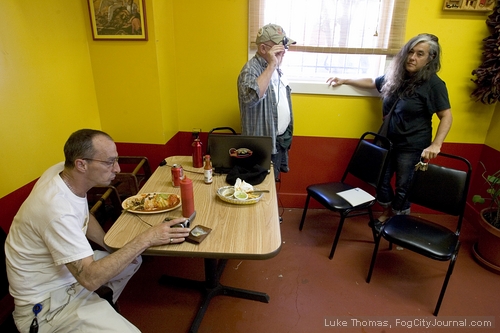 Tony DeRenzo, h. brown and Krissy Keefer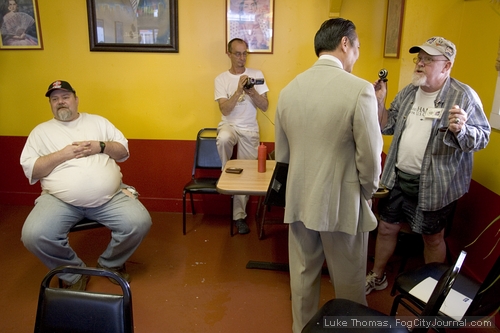 h. brown interviews Jeff Adachi for his daily political news show.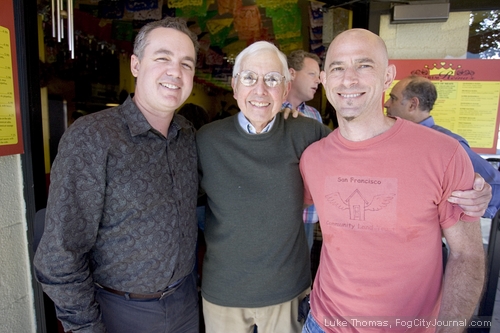 Kimo Crossman and Marc Salomon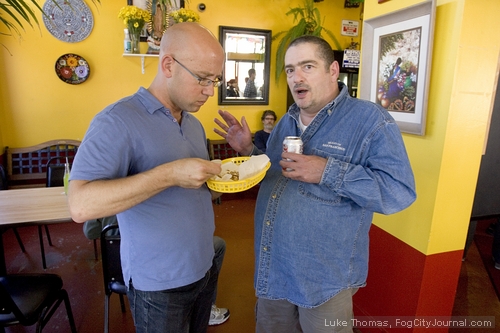 Michael Petrelis and Rafael Mandelman