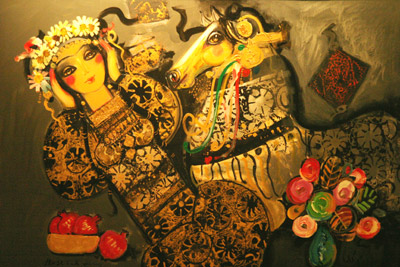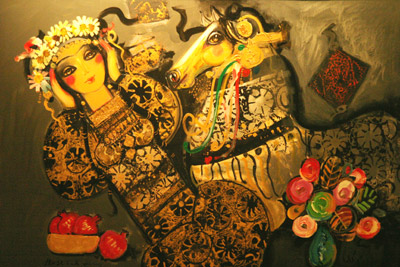 This event is free and open to the general public.
What: Nowruz Deed-o Bazdeed Celebration
When: Friday, March 21st, 5:30pm to 8:00pm
Where: Supervisor Mirkarimi's office, Room 282 at City Hall, Van Ness Ave. between McAllister and Grove Streets.
Please come to the first annual Nowruz Deed-o Bazdeed with Supervisor Ross Mirkarimi at his office in San Francisco City Hall. Deed-o Bazdeed means to exchange visits with friends and family signifying the first 12 days of the Persian New Year celebration.
On Friday March 21st, we will serve Chai (tea) and Shirini (Persian Sweet) while visiting each other in the customary tradition of Nowruz. The event also features the art work of three popular Iranian Artists representing Iranian themes and the Persian New Year: Nasser Ovissi, born in Tehran, 1934, Ovissi is one of the most popular painters inside and outside Iran; Zaman Zamani is one of the most popular mixed media artists inside and outside Iran; and Mohammad Hourian, born in Hamedan, Iran, the capital of ancient Persia, 1955, Mr. Hourian was the youngest artist to be elected to the Iranian National Academy of Fine Arts, at age 20.
The works of these artists will be on display for one month.