By Elaine Santore
April 2, 2008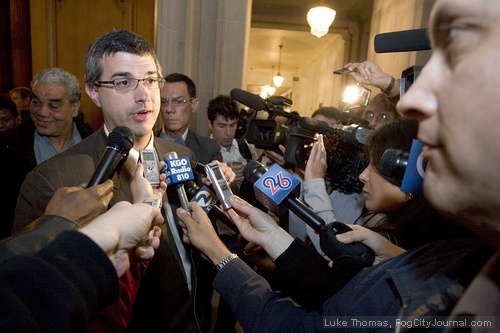 Photos by Luke Thomas
Chris Daly takes the national stage for his stand against the Chinese government's human rights violations. And he's not even Chinese!
PS: Somebody please tell Pat Murphy to stop visualizing himself in Daly's pants. That's NOT the proper way to use The Secret.
Meanwhile, Nathan Ballard is visualizing a turkey sandwich. Mmm….