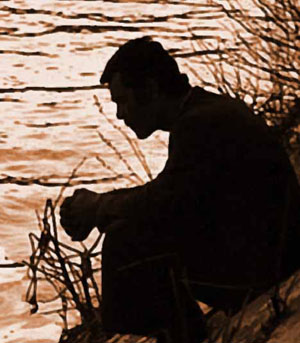 By Julia Cheever
April 19, 2008
A two-week federal trial will begin in San Francisco on Monday on claims by two veterans' groups that the government is failing woefully to combat an alleged "epidemic of suicides" and stress disorders among veterans of Iraq, Afghanistan and Vietnam.
Veterans for Common Sense and Veterans United for Truth are asking U.S. District Judge Samuel Conti for a broad injunction requiring the U.S. Department of Veterans Affairs to improve mental health services and the procedures for processing claims.
Charging that veterans "are in desperate need of ongoing care and support," they cite a backlog of 600,000 veterans' claims and an expert's estimate that 120 veterans commit suicide each week.
Conti will decide the case without a jury because the veterans' lawsuit, filed last year, seeks court orders as a remedy but does not ask for financial compensation.
Lawyers for the groups contend that inadequate care and obstacles in processing claims "combine to create a perfect storm" for veterans suffering post-traumatic stress disorder.
"They receive no treatment, so their symptoms get worse; and they receive no compensation, so they cannot go elsewhere for treatment," the attorneys wrote in a pretrial brief.
Katrina Corbit, a lawyer from Berkeley-based Disability Rights Advocates who is working on the case, said Friday, "The problems are fixable, but they need an external nudge."
But lawyers for the veterans affairs department, known as the VA, say external management by a judge is far beyond the authority allowed to courts by Congress and the U.S. Supreme Court.
Government lawyers argued in a pretrial brief, "This court simply does not have authority to grant the kind of broad remedial – indeed, legislative – relief sought by plaintiffs."
The federal attorneys also say the VA has taken aggressive measures in the last several years to increase mental health staffing and suicide prevention programs at its 153 medical centers across the nation.
Witnesses to be called to the stand by the veterans' groups will include about a dozen legal and mental health experts, veterans' representatives and government officials. Government defense witnesses at the trial will include seven other VA officials.
Conti is likely to take the case under submission at the end of the trial and issue a written ruling at a later date.
In previous hearings and rulings, the judge expressed concern over the extent of his authority over the VA's budget. But he turned down a government bid for dismissal of the lawsuit without a trial, saying that "it is within the court's power to insist that veterans be granted a level of due process."