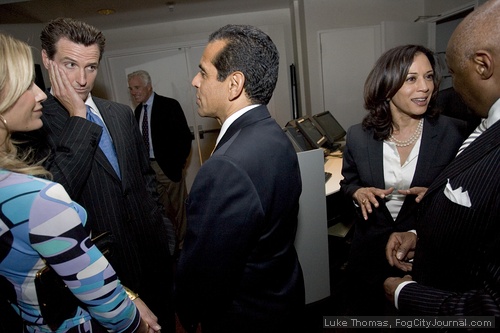 Los Angeles Mayor Antonio Villaraigosa converses with Mayor Gavin Newsom and Jennifer Siebel
during a fundraiser for Villaraigosa's gubernatorial mayoral reelection bid
held yesterday in San Francisco.
Photos by Luke Thomas
By Luke Thomas
June 26, 2008
Los Angeles Mayor Antonio Villaraigosa has found Jesus, Fog City Journal has learned.
The suave and dapper former Speaker of the California State Assembly made the announcement yesterday during a who's who fundraiser held at Neiman Marcus in San Francisco for his mayoral reelection bid.
The former Senator Hillary Clinton supporter told his flock of supporters, "I'm here in San Francisco to say I am now – I have found Jesus – and I am an Obamite."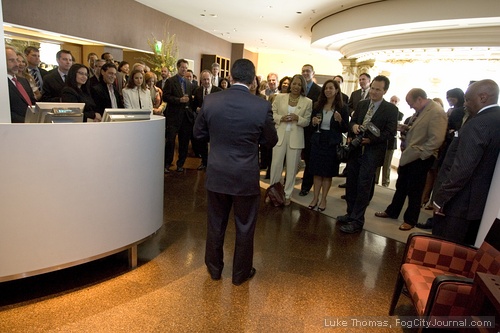 Mayor Gavin Newsom, rumored to be plotting a 2010 gubernatoral adventure, attended the fundraiser with his fiancée and soon-to-be San Francisco first lady, Jennifer Siebel. The couple stayed long enough to be noticed but left somewhat hastily with some detectably uncomfortable body language in tow following a brief exchange with Villaraigosa.
Attendees expressing a wish to remain anonymous told Fog City Journal the discomfort stems in part because Newsom is anticipating a face-off with Villaraigosa in the race for governor, a race that will likely see the two aspiring pols engage in attack politics. Others surmised Alex Tourk's attendance at the fundraiser caused Newsom's discomfort.
Which raises an interesting question: Which of the two candidates will be first to highlight the other candidate's record of philandering?
Asked whether he has any plans to run for governor, Villaraigosa told Fog City Journal: "I'm running for Mayor and I'm having a good time."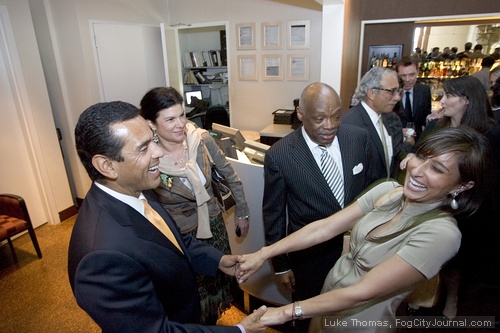 Villaraigosa having a good time.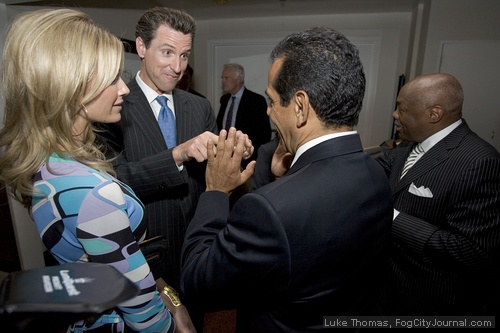 Boys will be boys: Newsom and Villaraigosa pretending to have a good time.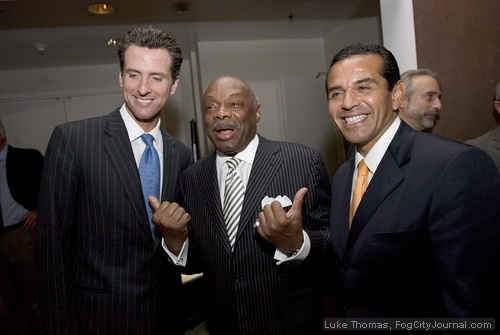 Former Mayor Willie Brown (center) separates Newsom
and Villaraigosa for a photo-op.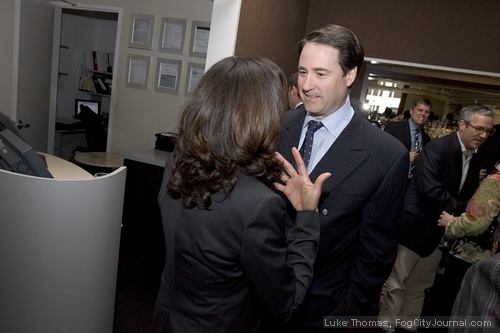 Platinum Advisors founder Darius Anderson with District Attorney Kamala Harris.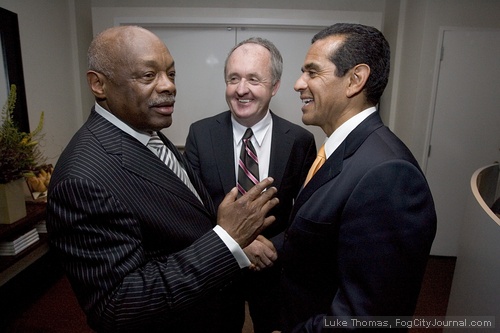 Brown, Joe Cassidy and Villaraigosa.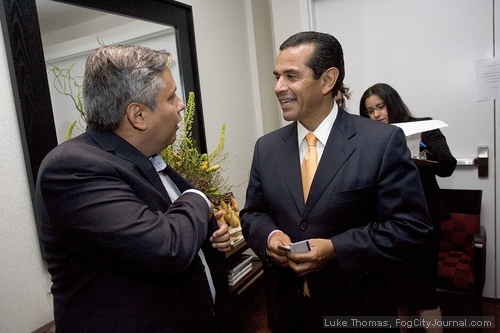 The ubiquitous Supervisor Gerardo Sandoval is everywhere these days
in preparation for his runoff election for judge in November.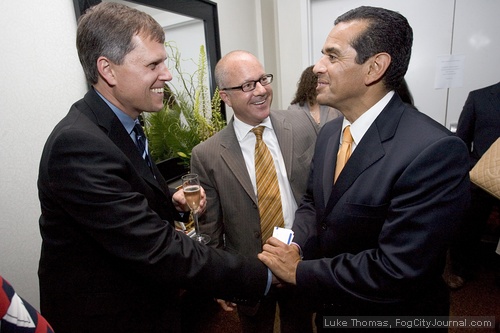 Former Newsom Chief of Staff Steve Kawa (center)
and Dan Henkle meet Villaraigosa.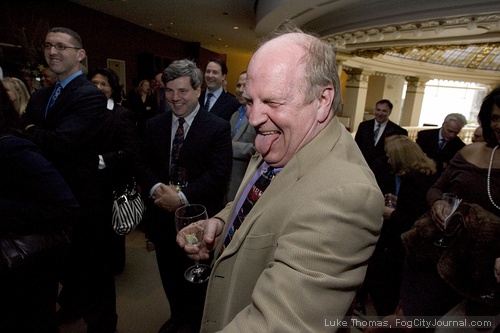 The noble and honorable Supervisor Jake McGoldrick.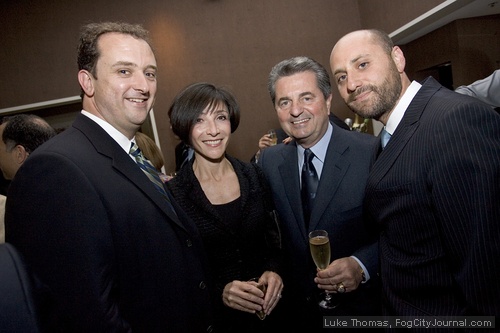 Supervisor Sean Elsbernd, Mr. and Mrs. Carmen Policy, and Alex Tourk.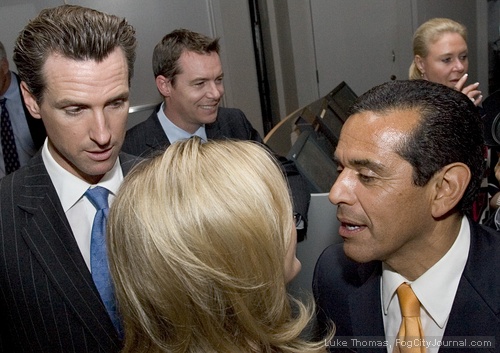 Villaraigosa, such the charmer, locks eyes on perspiring actress Jennifer Siebel
with Newsom at her side.