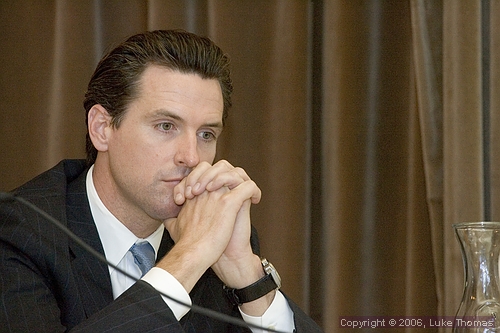 Mayor Gavin Newsom, file photo.
Photos by Luke Thomas
By Luke Thomas
July 20, 2008
Gubernatorial hopeful Gavin Newsom today stated his opposition to the San Francisco Clean Energy Act defying all expectations that he will run for Governor consisting of a renewable energy platform.
"Oh, it's horrible," Newsom told BeyondChron's Paul Hogarth at the Netroots Nation confab held in Austin, Texas, referring to a November ballot initiative that seeks to advance San Francisco to a 100 percent renewable clean energy portfolio by 2040.
While not elaborating on why he will not support the Clean Energy Act, former Newsom campaign manager Eric Jaye, who maintains close ties with Newsom, is said to be working for PG&E on its campaign to oppose any perceived threat to its monopoly.
Referring to a recent PG&E citywide campaign mailer distributed to registered voters, former Newsom campaign strategist Bob Brigham said of Jaye: He "is already blanketing the city with lies about the idea of San Francisco kicking the [PG&E] habit."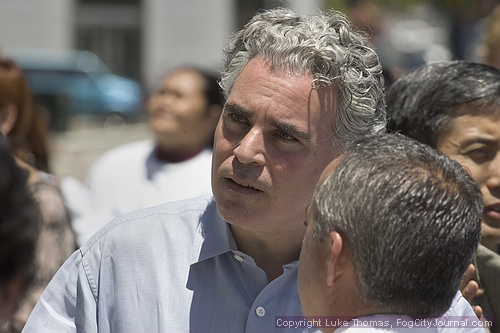 PG&E consultant Eric Jaye