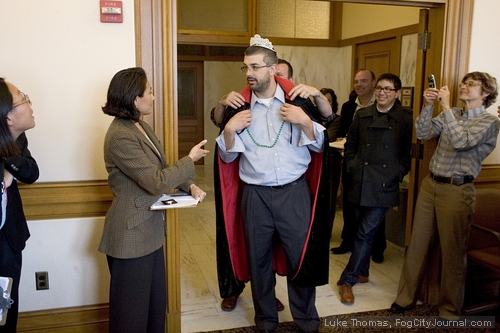 Supervisor Chris Daly donned a tiara and a victor's robe at San Francisco City Hall today
after winning top honors in the 2009 Cake Bake Throwdown.
Photos by Luke Thomas
By Luke Thomas
July 30, 2009
With emotions running high following a difficult budget cycle, San Francisco Supervisor Chris Daly today was awarded top honors in the City Hall Cake Bake Throwdown of 2009.
"I feel like somehow this was staged," Daly said as he was crowned with a glittering tiara and a regal black and red cape with the words "#1 Cake Champ" emblazoned on its back.
"It wasn't that good," Daly added, referring to his Chocolate Pound Cake Devine that won the prestigious award, adjudged by Clerk of the Board Angela Calvillo and Slanted Door Executive Pastry Chef Chucky Dugo.  The entries were identified by number during the blind testing.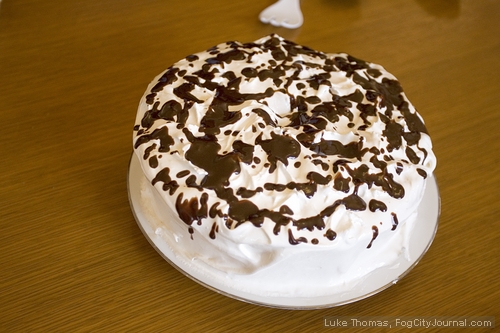 Blue Ribbon Winner: Supervisor Daly's Chocolate Pound Cake Devine.
Team Daly also won over Team Avalos with a score of 83 to 72 points for a range of mouth watering waistline-expanding creations.
By all accounts it was a perfect event to allay any residual hard feelings between Supervisors Avalos and Daly, who were at odds over how best to secure a balanced budget with a mayor who is known to have a sweet tooth for ignoring the will of the Board of Supervisors, and voters.
Organized by Avalos aide Francis Hsieh, the event attracted legions of underfed supervisoral aides, underpaid members of City Hall press corps and Progressive electeds, including Supervisor David Campos who was instrumental in providing a $45 million icing insurance policy against potential mayoral midnight raids on the budget restorations pantry.
"We're going to do this again," Daly said as he cracked open a bottle of champagne in preparation for a long-overdue celebration.
"Everyone get drunk unless you're not over 21, or if you're Gavin Newsom," he joked.
Asked if speeches were forthcoming from Avalos and Daly, Avalos said, "We love eachother. How's that?"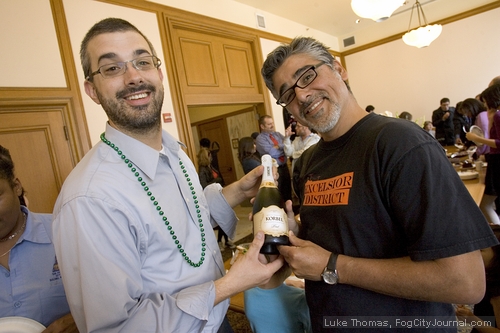 Showing some love: Supervisors Daly and Avalos.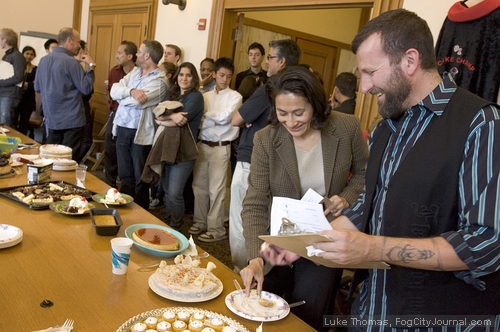 Judges Angela Calvillo and Chucky Dugo.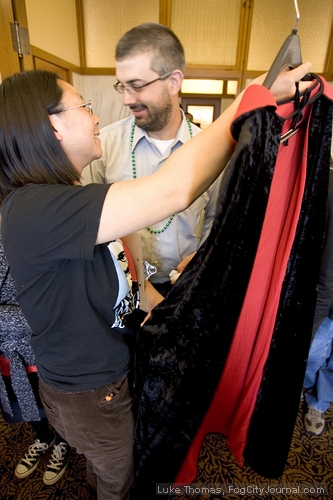 Event organizer Francis Hsieh and Chris Daly.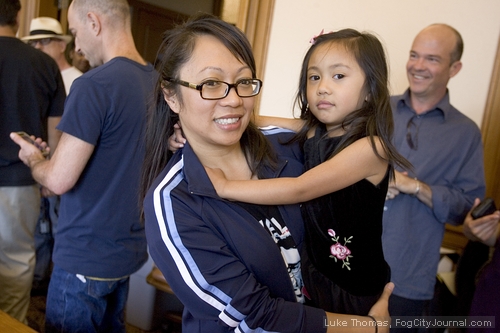 Avalos aide Raquel Redondiez and daughter.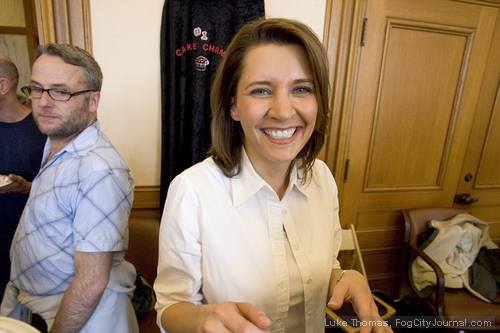 Sweet Melissa Griffin.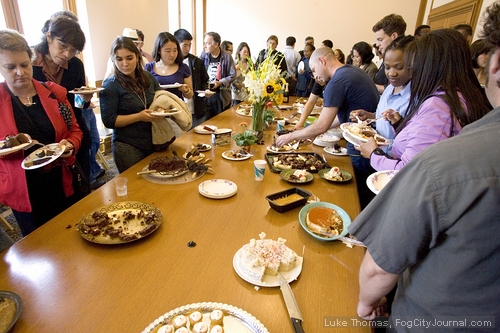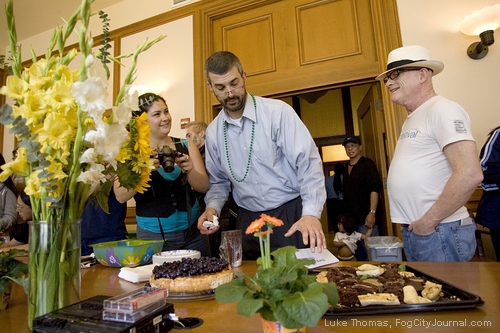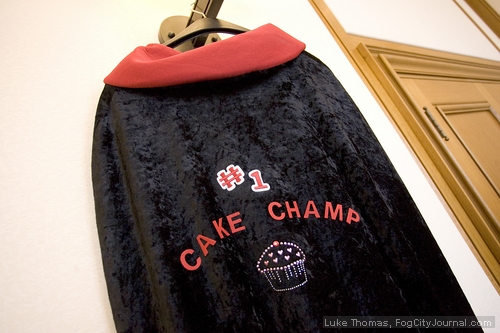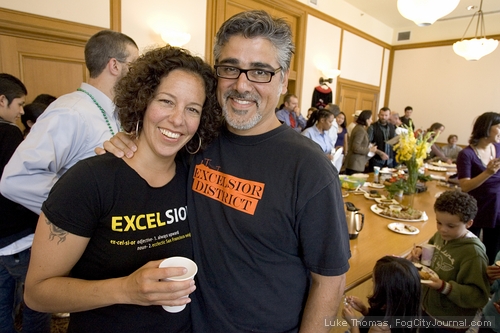 John Avalos and wife, Karen Zapata.