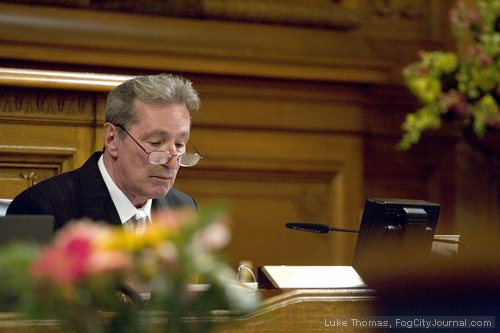 Assemblymember and former San Francisco Supervisor Tom Ammiano.
Photos by Luke Thomas
By Luke Thomas
January 5, 2010
Assemblymember Tom Ammiano today endorsed San Francisco Board of Appeals Commissioner Rafael Mandelman in the 2010 race for District 8 Supervisor.
"Rafael Mandelman grew up in San Francisco and I know how much he loves this city. He's committed to the real issues that matter in District 8 – health care, protecting our neighborhoods, and making sure kids and families can thrive here," Ammiano, who served as District 9 Supervisor for a record 14 years, said. "When it comes to protecting the interests of neighborhood residents in District 8, he's the best choice in this race."
In addition to Ammiano's endorsement, Mandelman has been endorsed by Supervisors John Avalos, Chris Daly, Eric Mar, Ross Mirkarimi, School Board member Jane Kim, BART Board Director Tom Radulovich, and the Harvey Milk LGBT Democratic Club.
"I am honored to have Tom's endorsement," Mandelman said. "Tom Ammiano is one of San Francisco's great progressive leaders and a pioneer for LGBT and civil rights. Thanks to Tom's courage we have universal health care in San Francisco and a domestic partners ordinance. On issue after issue, Tom Ammiano has always focused on moving San Francisco forward. That's why progressives across The City trust and respect him."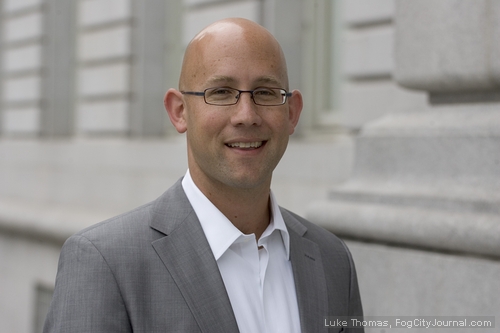 Rafael Mandelman.