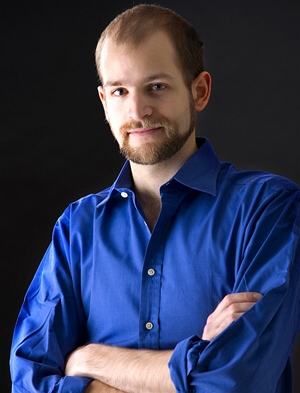 William Chadwick
June 1, 2009
I moved to San Francisco from London almost two weeks ago, and have been surprised in that I have not had to do quite as much readjusting as I first thought. As an Englishman new to these parts of the world, I am fast discovering the differences, and similarities, between the US and the UK. For example, the embargo on alcoholic drinks after 2am in California, in stark contrast to our much-contested 24-hour licensing laws in the UK, prevent all-night binges for all but the most hardened and meticulous alcoholics.
However, having also just had my first taste of the clubbing scene here in San Francisco, it is clear from some of the faces and sustained energy levels that there are, just like in the UK, other factors at work when the alcohol stops flowing – but the music and the party carry on through the night. I would suggest that these two sides of the same coin are prevalent in any society that struggles with the opposing desires for both conservative control and laissez-faire liberalism.
Not many countries have been able to strike the right balance, yet. One factor which causes this rift, and is without doubt a worldwide pandemic (no, it's not swine flu), is the increasing dissatisfaction with the younger generation to accept the world we are supposed to be inheriting from our predecessors. This is an issue that neither side of the Atlantic has yet tackled adequately.
Similarly, I am still trying to get my head around the infinitely more complex and Quixotic political system you have here, where the regional-federal (or nationwide) governmental divide is in much greater contrast than in the much smaller, though still highly bureaucratic, UK. I am pleased to see, however, that the recent media eruption back home over the sensitive issue of Members of Parliament abusing an outdated system of second-home allowances and expenses, with individuals often fraudulently claiming tens of thousands of pounds from the unassuming taxpayer, is beginning to translate over to this country too.
Recent evidence pointing to lawmakers in the US using public funds for such essentials as a new Lexus or a digital camera prove that, though this phenomenon is clearly not isolated to one party or country, the demand for greater transparency and honesty is suddenly becoming more apparent.
People on both sides of the Atlantic (and who knows where else?) are becoming more and more dissatisfied with the arrogance and carelessness displayed by the electeds they have supposedly voted into power. Perhaps it is right that politicians are allowed more concessions, perhaps it is not. One thing is for sure: the electorate is clearly incensed by the deliberately clandestine manner of these transactions. Normally it tends to be the rest of the world cottoning-on to American trends, but I think this time us Brits may have influenced you in wanting to dig up things that politicians have been keeping under wraps.