District 4 among most colorful
Town Hall Meetings of 2005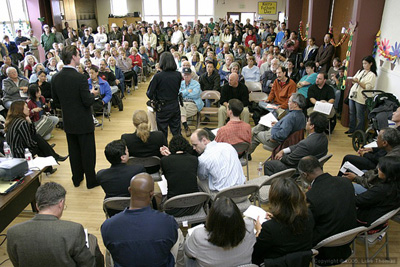 Police Chief Heather Fong and Mayor Gavin Newsom
field questions from District 4 residents in a packed
August 2005 Town Hall Meeting
Photo(s) by Luke Thomas

By Luke Thomas and Pat Murphy
Copyright fogcityjournal.com 2006
January 2, 2006
Participation grew in 2005 as "connect" became watchword for greater community involvement. A District 4 Town Hall Meeting was one of the most colorful as animated residents posed questions to Mayor Newsom and an entourage of City department heads, all eager to address concerns and resolve district issues.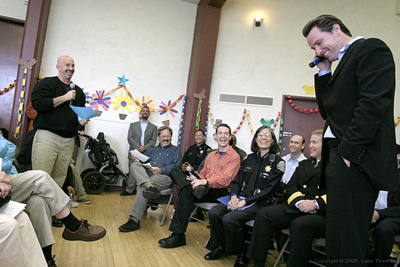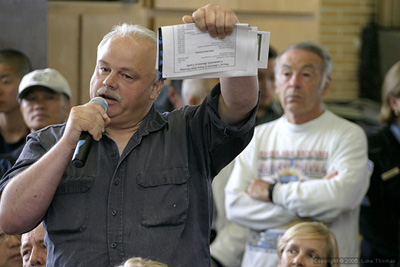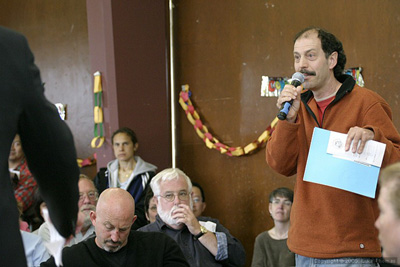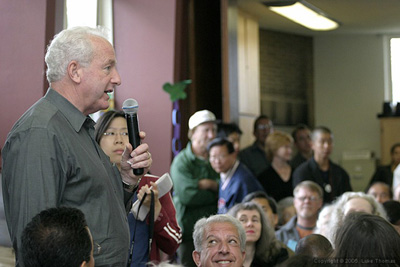 The question and answer session began in rudimentary fashion with questions on crime and traffic posed to the Mayor and department heads, oftentimes with ice-breaking humor that had the town hall in stitches.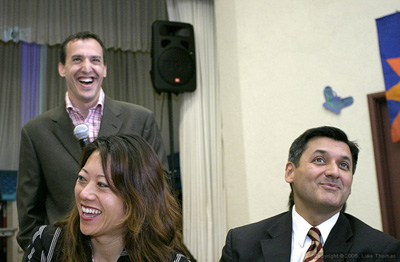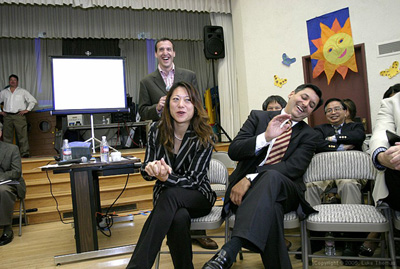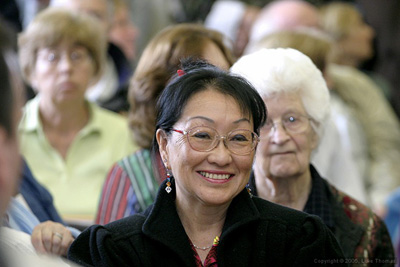 Increased home burglary questions began the session with Police Chief Heather Fong expressing a need for extra vigilance and awareness by the community. She explained more foot patrols had been added to the district in light of the recent upsurge of burglaries but emphasized the importance of residents reporting suspicious behavior to the SFPD.

Traffic, always a concern in San Francisco, held particular interest for the residential neighborhoods of District 4, as the automobile is the favored conveyance in an area where parking is at a premium.

Those who rejected the call for additional speed bumps and stop signs drew guffaws from the safety-first conscious contingent.

The amiable discussion crescendo'd first to chiding then to cranky, as Patrick Monet-Shaw critiqued Laguna Honda Hospital services and cost. Soon another Laguna Honda partisan lasered glare on the issue.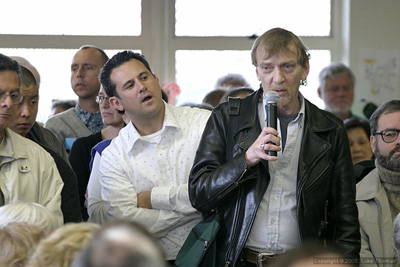 Patrick Monet-Shaw draws a wary eye
from Neighborhood Services Director Daniel Homsey
as Monet-Shaw initiates a volley of Laguna Honda Hospital criticism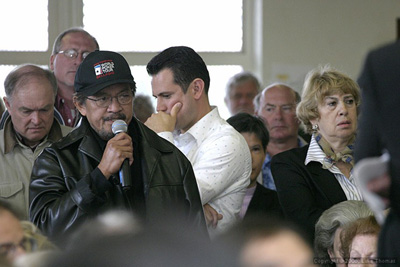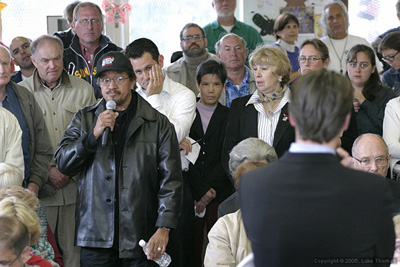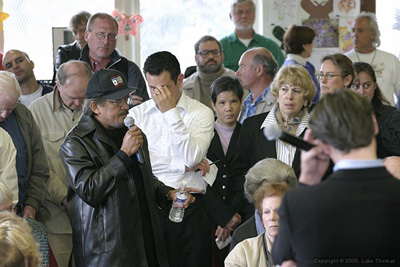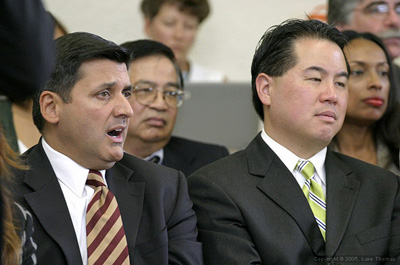 Sleepy boys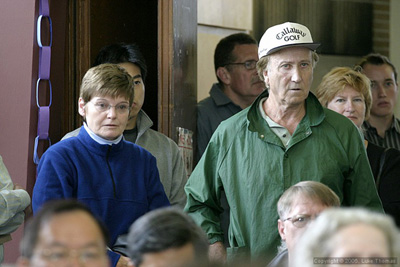 The questions on the subject of Laguna Honda Hospital future soon became lengthy monologues expressing displeasure at new hospital plans falling short of bond promise.

Despite the difficulties the subject of Laguna Honda Hospital created for the mayor, the meeting returned to its more uplifting tenor.