San Francisco hosts Norouz celebration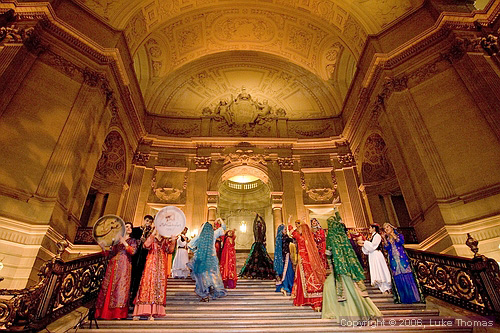 Ballet Afsaneh transform City Hall's rotunda in celebration of Norouz, the Iranian New Year.
Photo(s) by Luke Thomas
From the Mayor's Office of Communications
March 31, 2006
San Francisco, CA - Mayor Gavin Newsom and Supervisor Ross Mirkarimi hosted 500 guests from across the Bay Area for the 1st Annual Norouz Celebration in the City and County of San Francisco.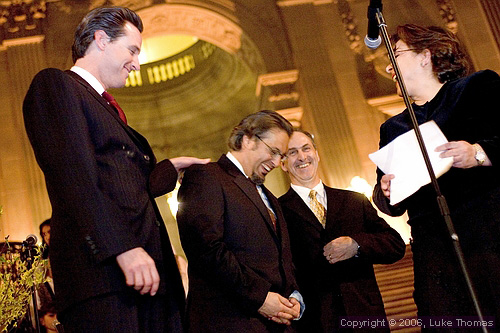 Mayor Gavin Newsom consoles Supervisor Ross Mirkarimi
after Mirkarimi puts best foot forward with greetings in Persian.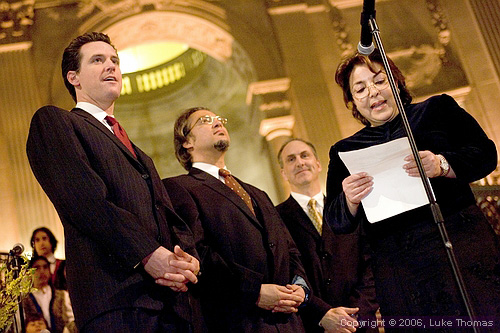 Among the distinguished invitees were leaders of the Iranian American community, members of San Francisco Board of Supervisors, and the Consular Corps.
"On the occasion of the 1st Annual Norouz Celebration in San Francisco, it is an honor to join IranianAmericans and others alike to toast for good health and prosperity in this New Year," said Mayor Newsom.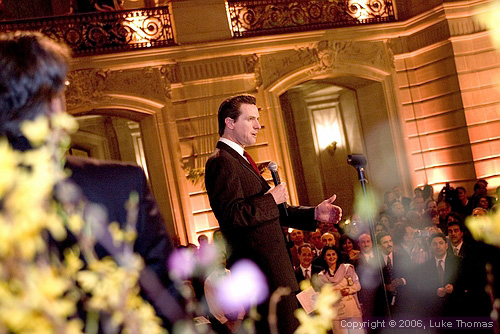 "San Francisco prides itself in celebrating the cultures and traditions of its diverse communities, which makes our city unique."
Supervisor Ross Mirkarimi, the first Iranian American elected official added, "Tonight's turn out is a clear indication of the strength and growing influence of the Iranian community," said Supervisor Mirkarimi.
"It is an honor to join Mayor Newsom and members of the community in celebrating this special day. Saal-e no mobaarak!"
The Iranian New Year, Norouz, marks the coming of the vernal equinox, or first day of spring, in a symbolic celebration honoring the harmony between life and nature, the End and Rebirth.
The event featured a colorful array of cultural entertainment such as performances by Nejad WorId Music Center and Ballet Afsaneh courtesy of Afsaneh Art and Culture Society.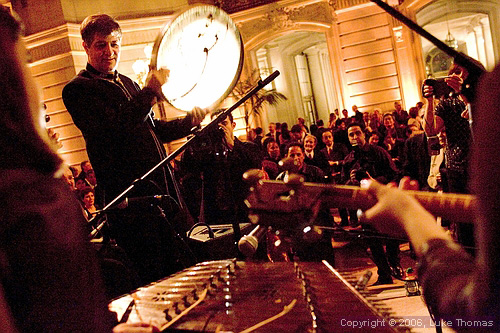 Nejad WorId Music Center perform hypnotic traditional Persian standards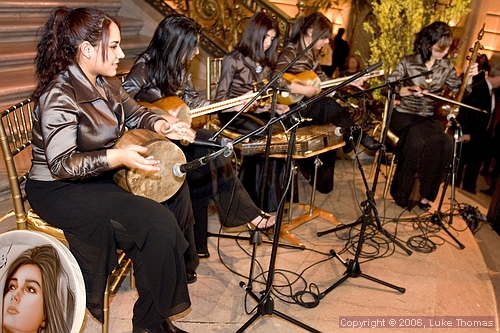 Attendees danced the night away as they toast to their health, and dined on Persian delicacies generously contributed by Meykadeh Restaurant located for over 20 years on Green Street in San Francisco.
The event was organized by Persian Arts & Cultural Society, a not for profit public organization aimed at promoting Persian arts, literature, 'culture and Heritage in the San Francisco Bay Area.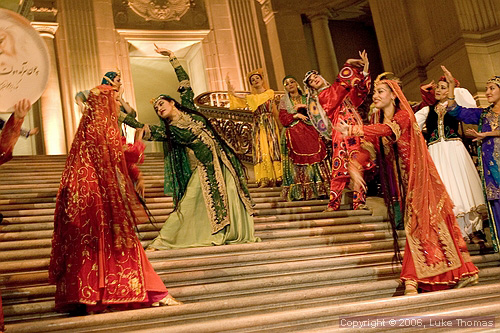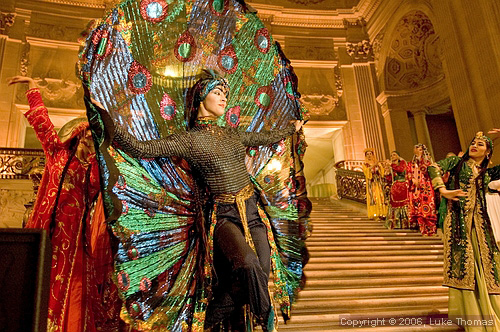 ####