San Francisco Small Business Commissioner weds daughter of Moroccan ambassador to Lebanon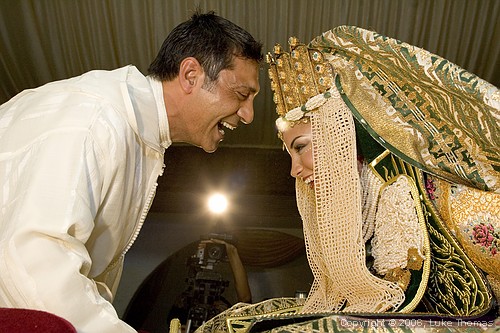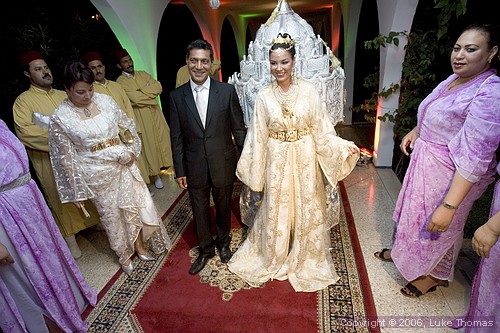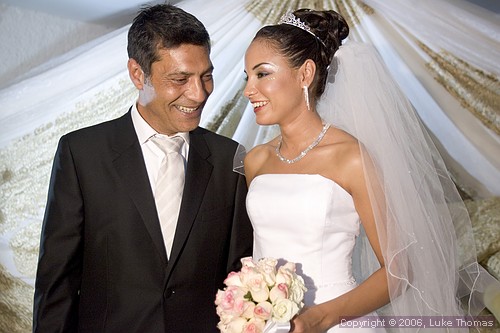 Small Business Commissioner Gus Murad and Bahya Oumlil wedded Friday
during a traditional Moroccan marriage ceremony and reception.
Photo(s) by Luke Thomas
By Luke Thomas
September 3, 2006
Rabat, Morocco - Of all the gin joints in all the towns in all the world, Small Business Commissioner Gus Murad wedded Bahya Oumlil Friday during a traditional Moroccan marriage ceremony performed and celebrated in Rabat, the political capital city of Morocco, and attended by a who's who list of Moroccan dignitaries as well as several of Murad's close friends from San Francisco.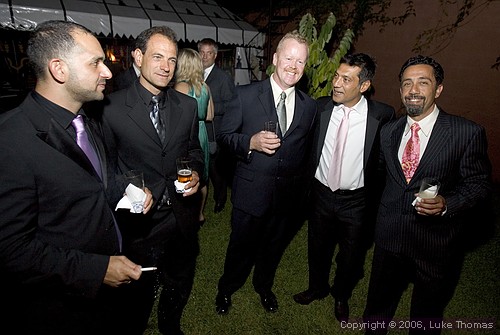 Feras Irikat, Gerry Agostas, Michael "Kennedy" Cassidy, Gus Murad, Jean-Paul Samaha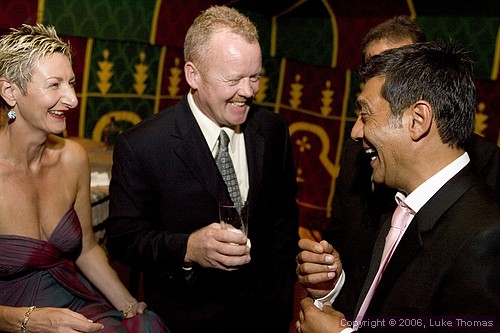 Bibi and Michael Cassidy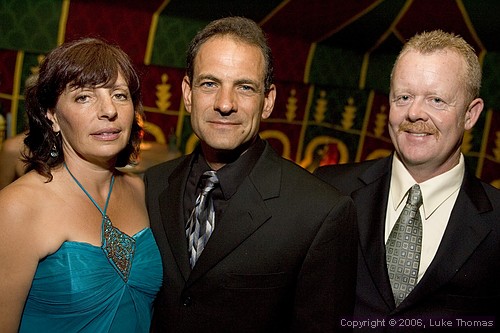 Lisa Moresco, Gerry Agosta, MIchael Cassidy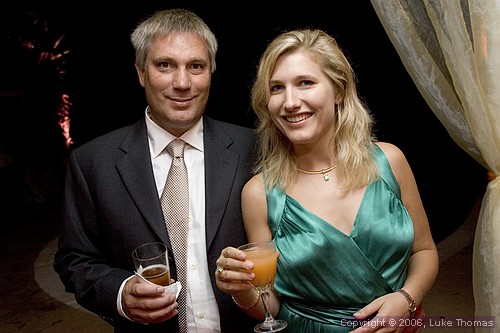 John Pollard and fiance, Nina Geneson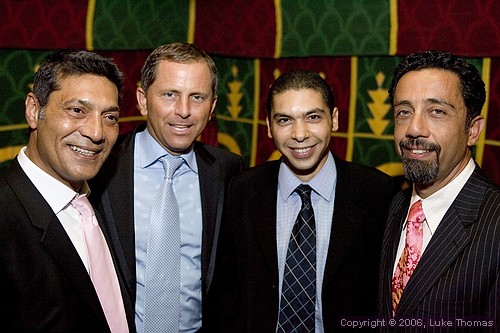 Gus Murad, James Nunemacher, Omar Majdouli, Jean-Paul Samaha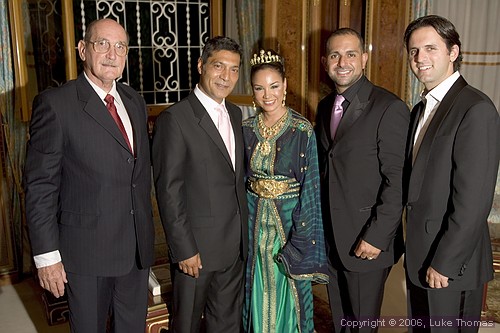 Dale Kelley, Gus Murad, Bahya Oumlil, Feras Irikat, Ahsha Safai
Murad, 47, owner of Medjools restaurant and bar in the Mission District, met Oumlil, 27, in 2004 in San Francisco while shopping for Middle Eastern delicacies in the Haight. The serendipitous encounter led to a close friendship followed by romance and culminating in their marriage fit for sultans.
Bahya's father, Ali Oumlil, the Moroccan ambassador to Lebanon, returned to Rabat from Beirut for the wedding after managing Moroccan evacuations to Morocco during and after the month-long war with Lebanon and Israel that began on July 12, 2006 and ended after a UN brokered ceasefire went into effect on August 14, 2006.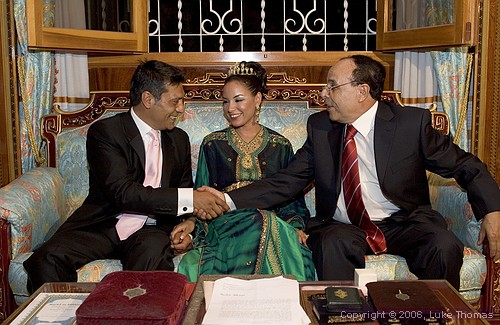 Moroccan Ambassador to Lebanon, Ali Oumlil (right)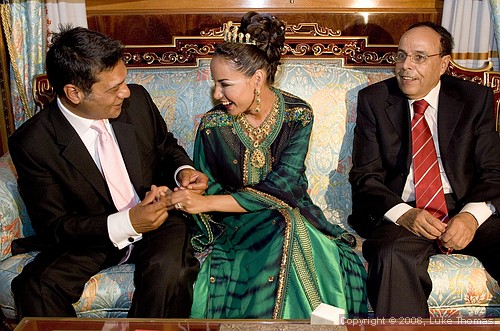 Bahya and her family were in Beirut when Israel began its bombing campaign of Beirut's airport, and spent the next ten days in an underground bunker with bombs exploding within blocks of their location before being evacuated by the French government.
"It was terrifying," Murad told Fog City, "all I could think about was Bahya being killed before we had the chance to start a wonderful life together."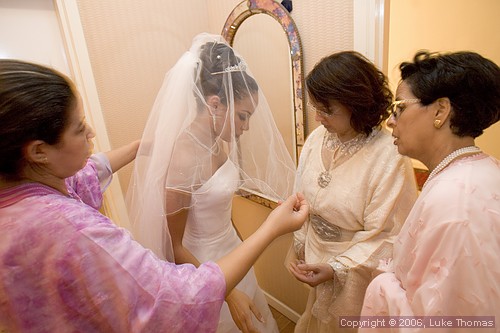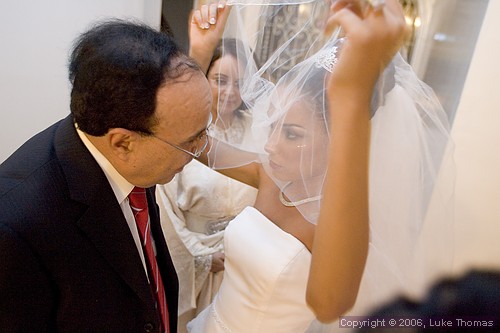 The wedded couple plan to start a family in San Francisco after they have honeymooned in Lebanon later this year.
"We were considering going to Thailand for our honeymoon but we decided our money and time would be better spent helping our family and friends in Lebanon," Murad said.
Murad, a Lebanese ex-patriot and Catholic, told Fog City, "I'd like to have a big family very soon, as many as six children. You know, it's the Catholic style."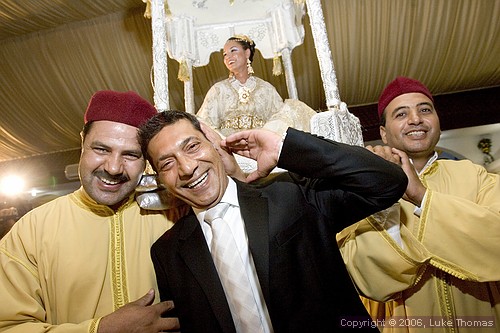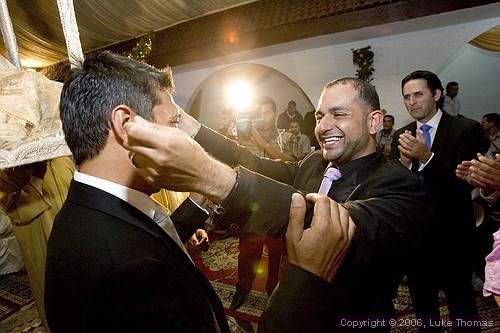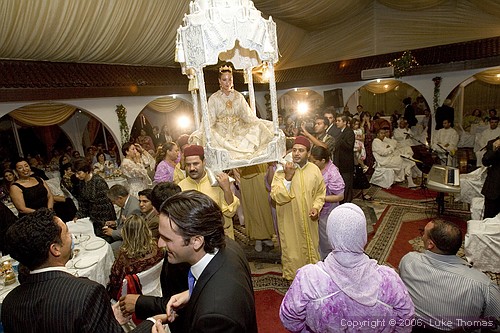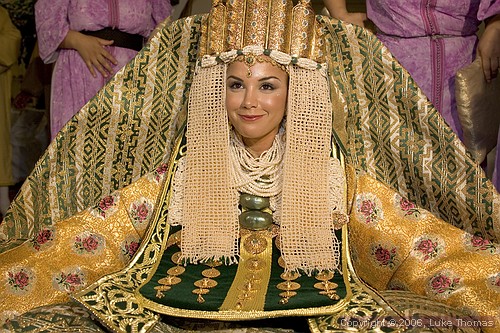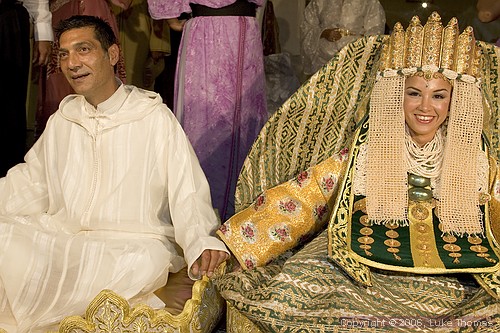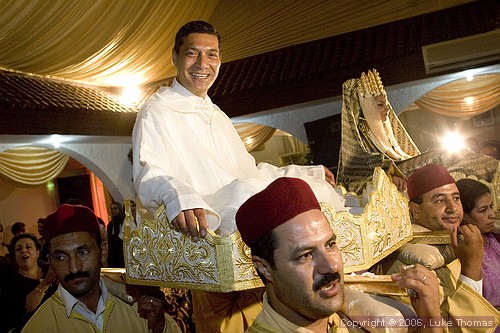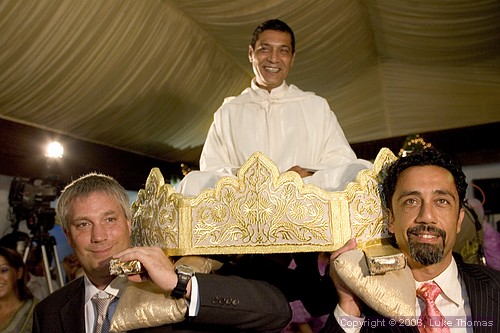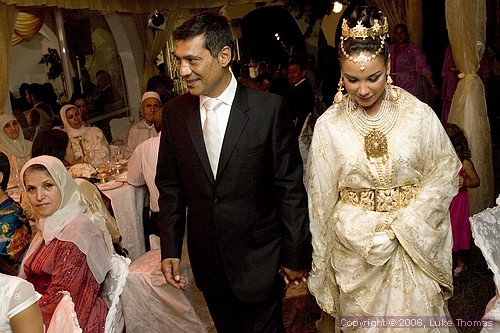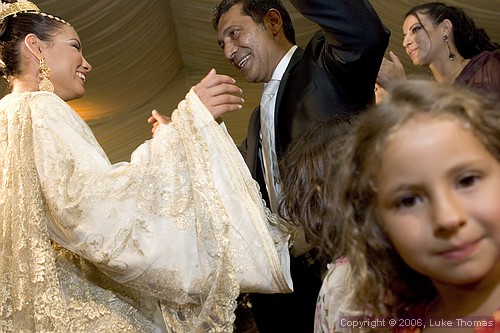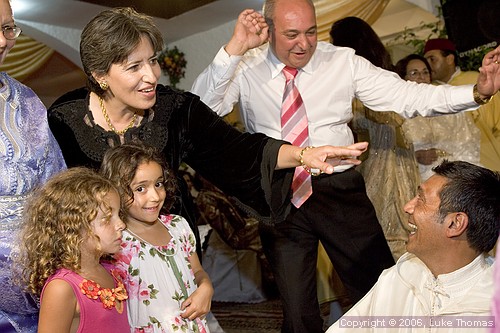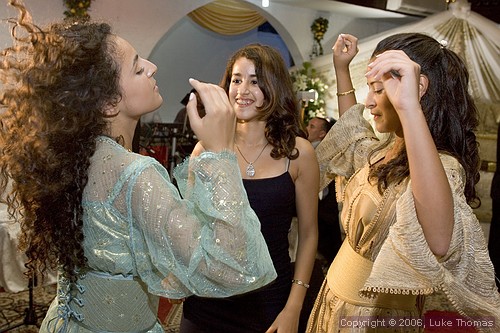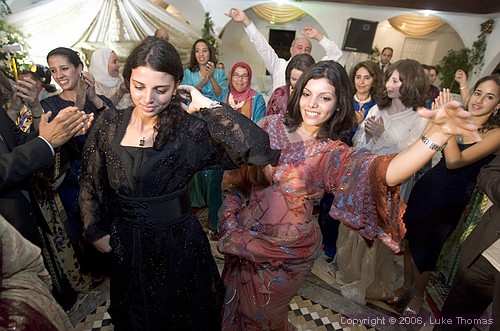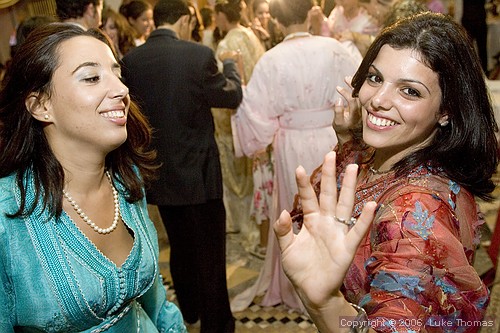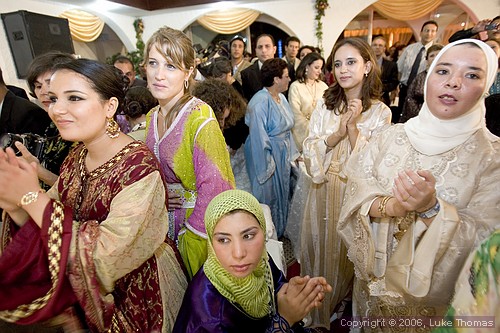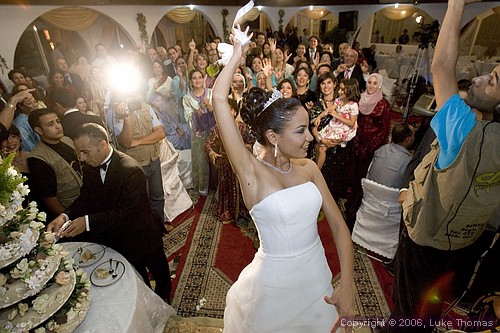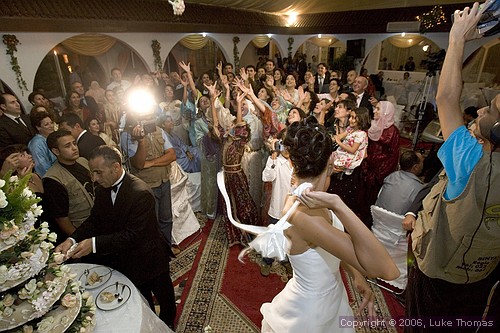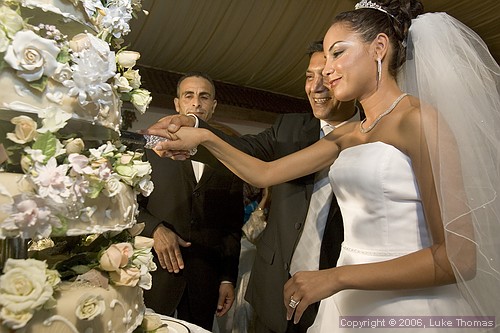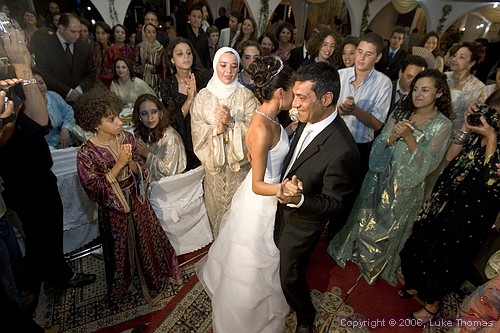 ####