Fiona Ma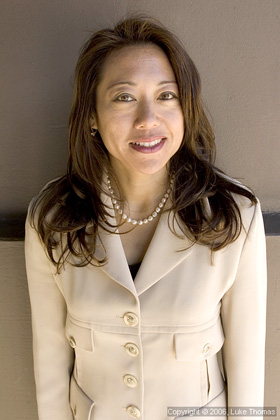 BIO
Fiona Ma was elected to the California State Assembly in November 2006, proudly representing the 12th Assembly District (Westside of San Francisco and San Mateo counties (Daly City, Broadmoor and Colma)).
In December 2006, Assembly Speaker Fabian Nunez appointed Fiona as "Majority Whip" making her the highest ranking Asian American woman in the California Legislature. As Majority Whip, Fiona works directly with Speaker Nunez and the leadership team to identify and implement the Assembly Democrats legislative agenda.
In addition to her leadership role, Fiona Ma serves on the following Assembly committees allowing her to utilize her many years of public and private sector experience:
Appropriations, Health, Revenue and Taxation, Public Safety and Joint Legislative Audit.
Prior to her election to the State Assembly, Fiona represented San Francisco's Sunset/Parkside District (District 4), serving as an elected member of the 11-member Board of Supervisors from 2002-2006.

---
Contact Info
Email: Fiona.Ma@asm.ca.gov
Recent Articles by Ma
All Aboard! Why California Needs High Speed Trains
April 17, 2007
Moussem of Tan-Tan looks west to advance Morocco to first world nation status
December15, 2006
Swashbucklers, Ocean Battles, Swordfights, Treasure Chests and more!
September 6, 2006
Caring for Kids at UCSF Children's Hospital
September 8, 2005
####