USS Boxer Salutes San Francisco

Luke Thomas

Photo Essay by Luke Thomas
October 8, 2005
As the short night gave way to a crimson dawn yesterday, the U.S. Navy's USS Boxer was holding course for a grand entrance into San Francisco. The rapid-response multi-role amphibious class troop and flight operations platform arrived from San Diego to participate in this year's annual Fleet Week event. She had earlier seen action providing support to countries devasted by last year's tsunami.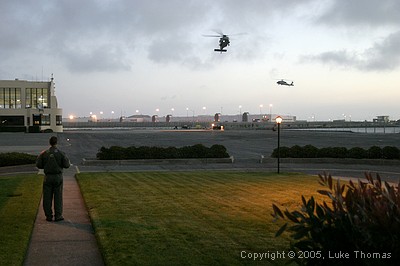 Two Navy helos arrived at dawn's early rising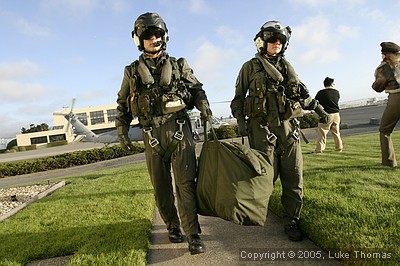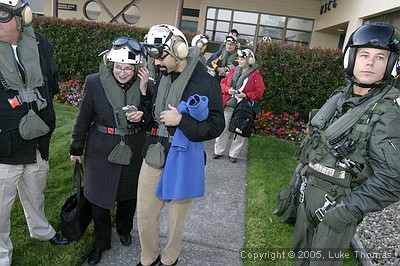 Giddy DV's (distinguished visitors) don regulation safety equipment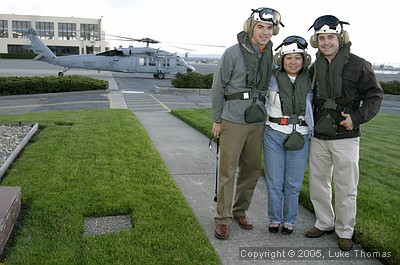 City Hall barnstormers Lane Kasselman, Darlene Chiu and Rio Foster,
prepare for airlift and evacuation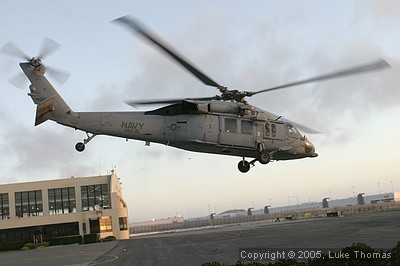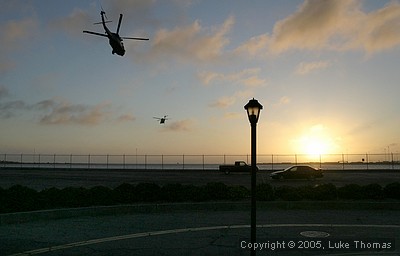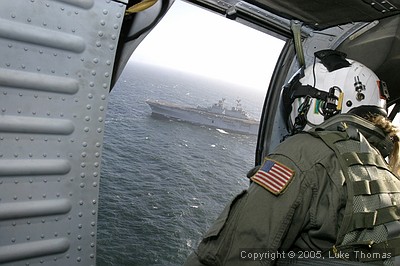 The USS Boxer comes into sight 15 miles offshore.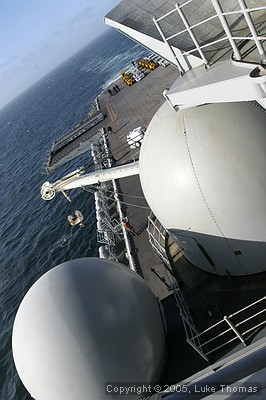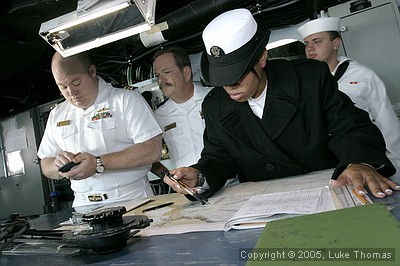 The Boxer's bridge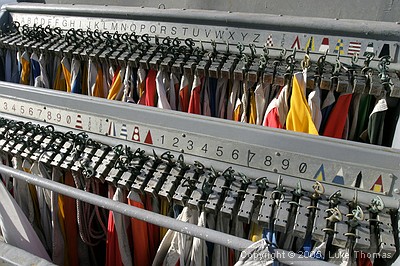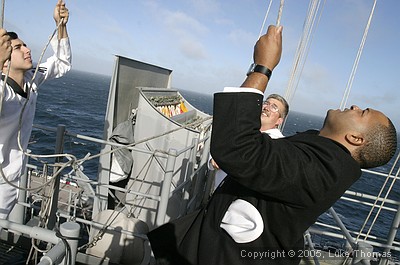 Raising the ensigns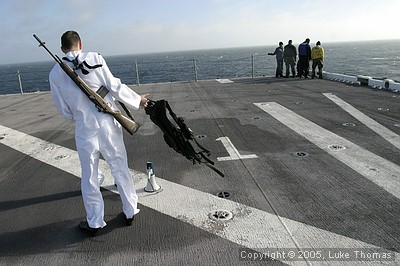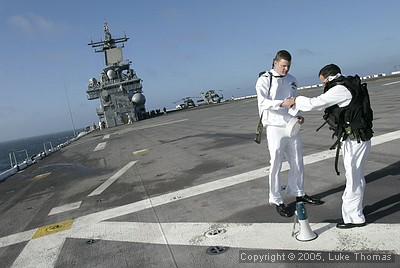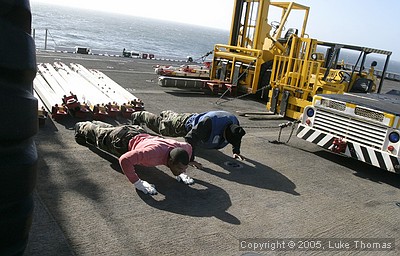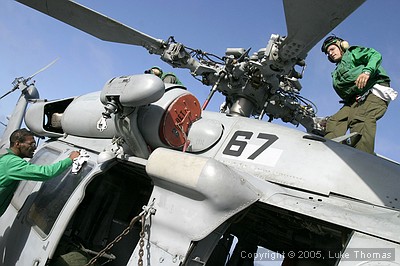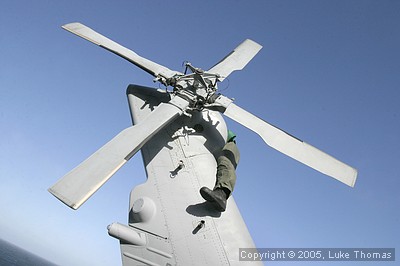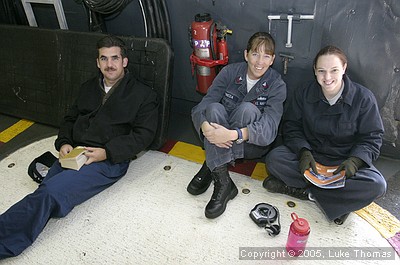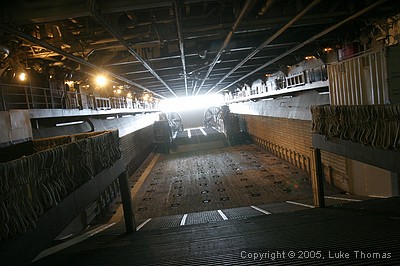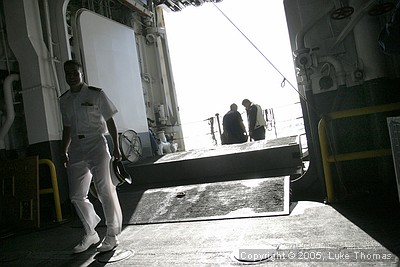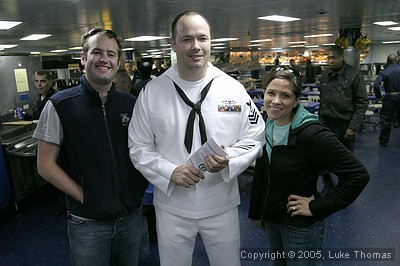 Supervisor shipmates Boe Hayward and Sarah Ballard
messin' in the mess hall with Naval officer, Brad Shefland.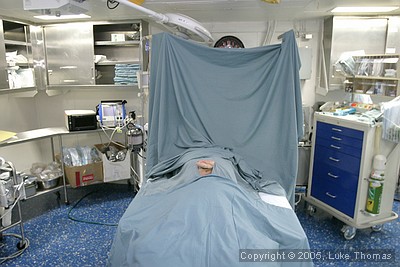 The USS Boxer has a state of the art medical facility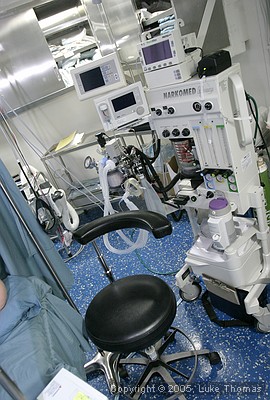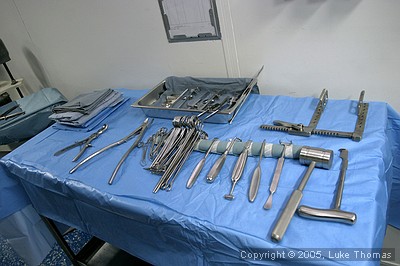 Scalpel, scissors, forceps...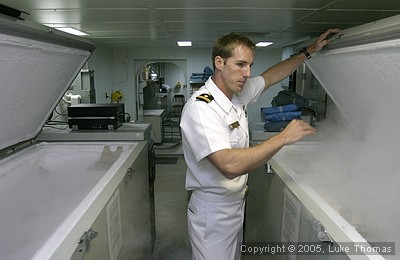 Blood freezers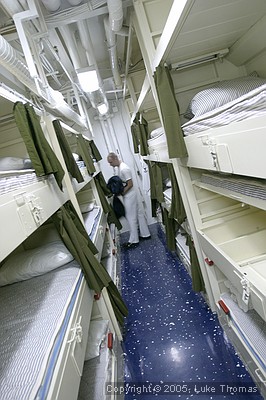 Close but comfortable quarters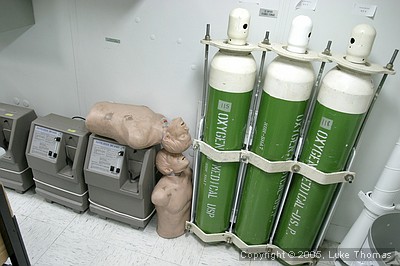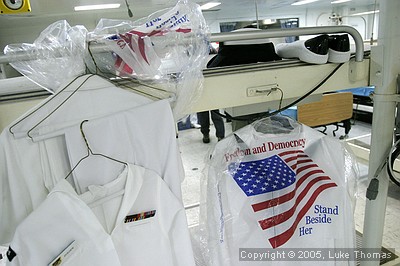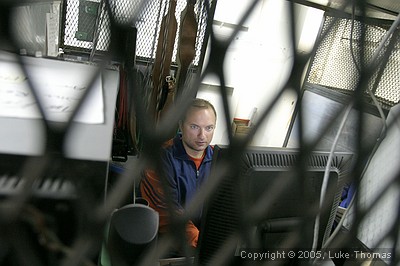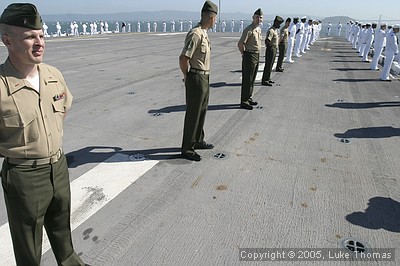 The U.S. Marines are a unit of the U.S. Navy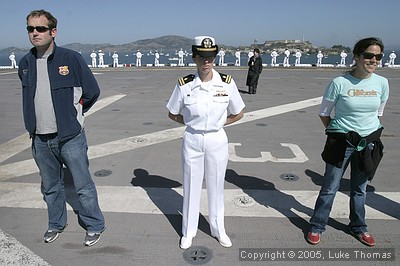 Supervisor aides Boe Hayward and Sarah Ballard strike a mid-deck pose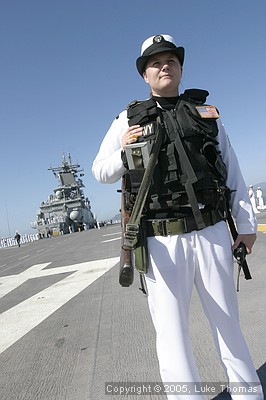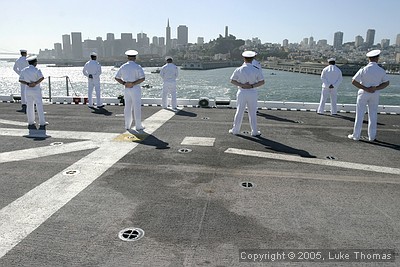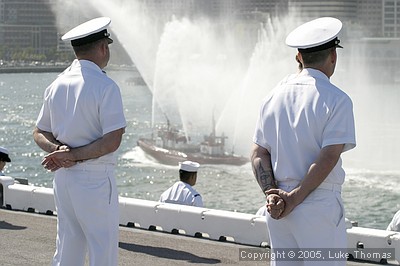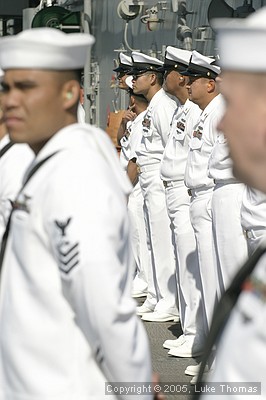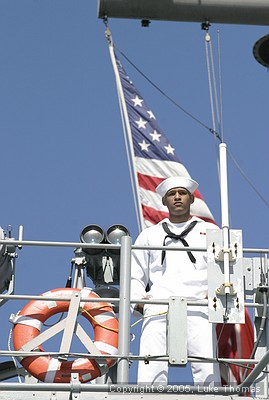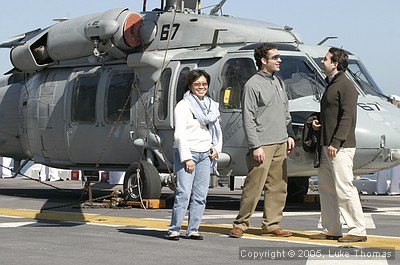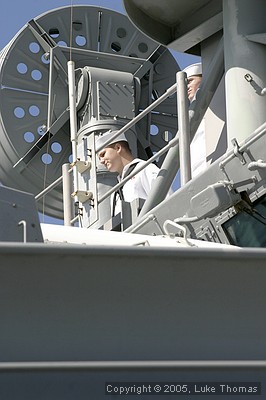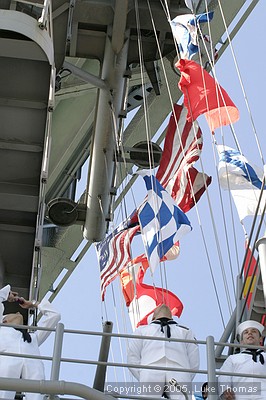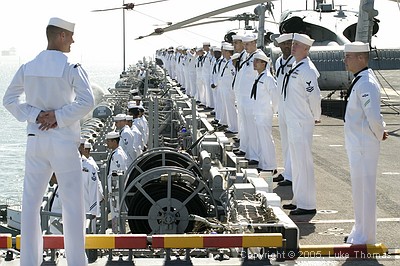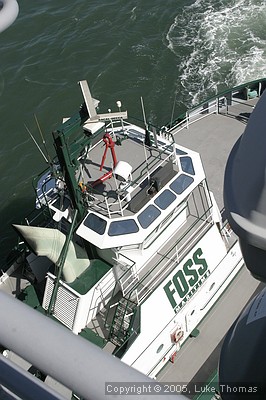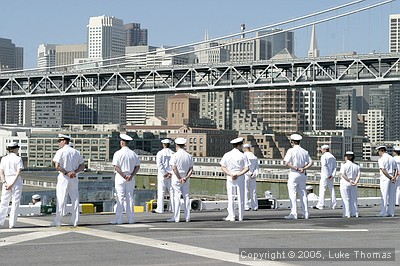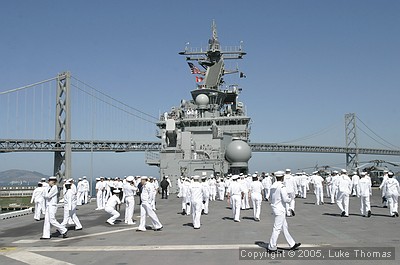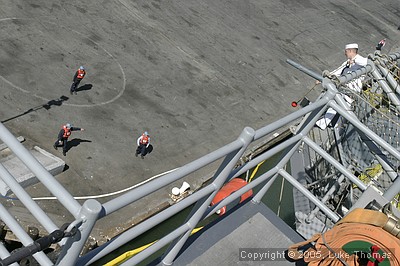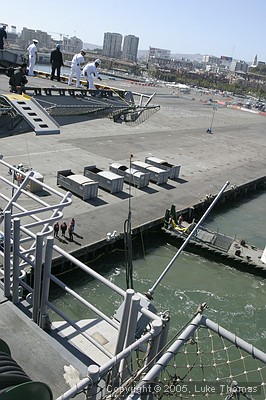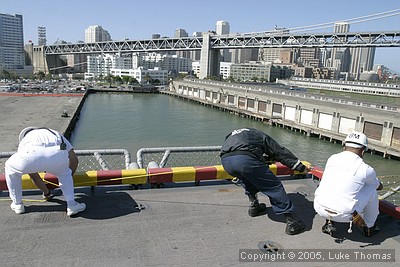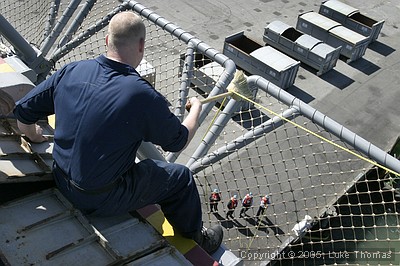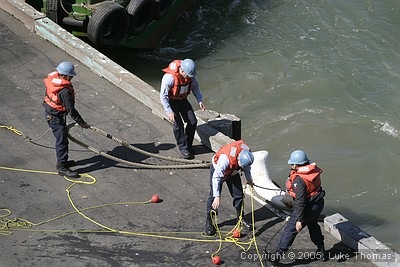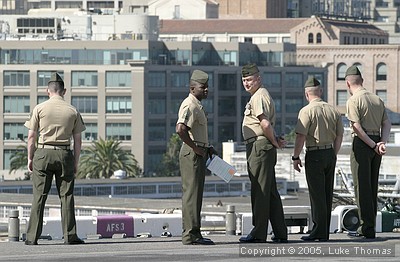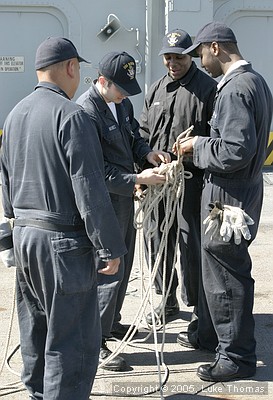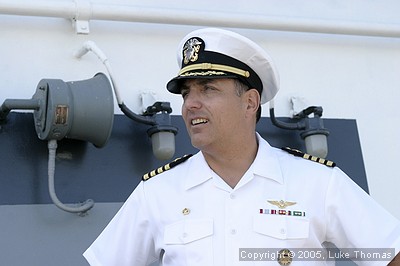 Thomas J. Culora, Captain U.S. Navy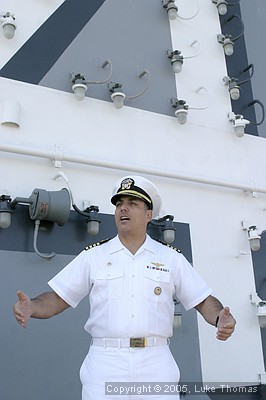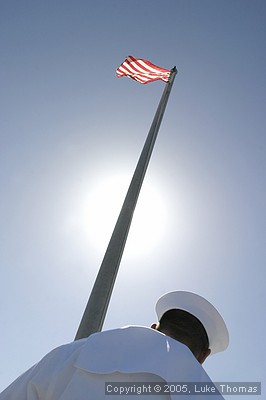 ####