Alan Nance named acting director of Criminal Justice Office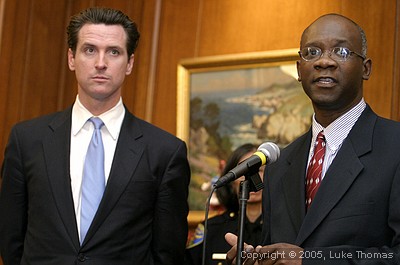 Mayor Gavin Newsom and acting director of Criminal Justice Office,
Alan Nance
Photo(s) by Luke Thomas
From the Mayor's Office of Communications
December 15, 2005
Mayor Gavin Newsom yesterday announced that Alan Nance, currently the assistant chief probation officer for the Department of Juvenile Probation, will replace Murlene Randle as acting director of the Mayor's Office of Criminal Justice (MOCJ).
A nationwide search will be conducted to find a permanent director.
Acting Director Nance has 20 years experience in working in - and changing - the criminal justice system. As the deputy chief probation office for Cook County, Nance was instrumental in the implementation of a new juvenile risk assessment and case plan system as well as a series of best-practices designed to evaluate job performance and create accountability by measuring outcomes.
Newsom called Nance "a wise choice in a time of transition," noting that the"MOCJ is a vital component of our community policing strategy - juvenile justice and improved youth services are essential if we are to succeed in that effort.
Outgoing director, Murlene Randle, is moving to the Department of Human Resources where she will be assisting in managing labor relations.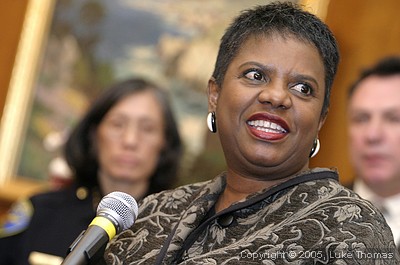 Murlene Randle
####