Supporters brand arrest of African American professor as racist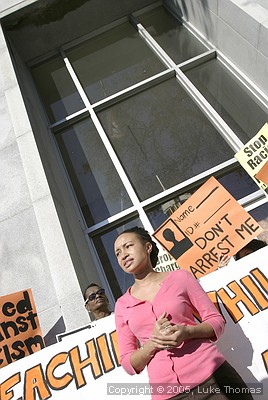 Mailaika Parker, Ella Baker Center
Photo(s) by Luke Thomas
December 6, 2005
San Francisco Public Defender Jeff Adachi yesterday led a police headquarters protest against arrest of a popular San Francisco State University professor.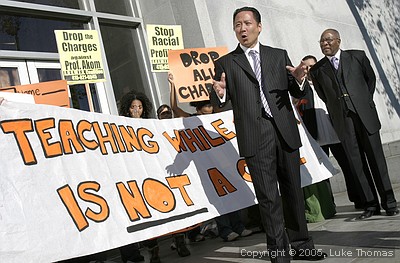 Jeff Adachi, San Francisco Public Defender
Dr. Antwi Akom was arrested October 25 by a San Francisco Police officer on charges of resisting arrest and assaulting a police officer, after a campus security guard notified police of a suspicious person in a classroom that evening.
Akom had returned to his office to retrieve teaching material, Akom reported.
Supporters argue that Dr. Akom would not have been confronted by police had he been white. Professors and students say that this is not an isolated incident of racial profiling. Instead, they allege a pattern of racial profiling by campus security and police.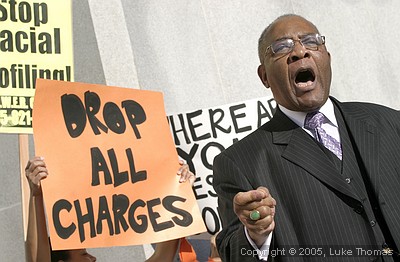 Reverend Amos Brown, NAACP-SF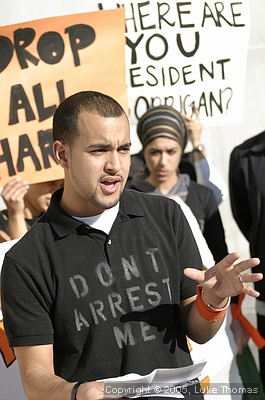 Nick James, SFSU Student Representative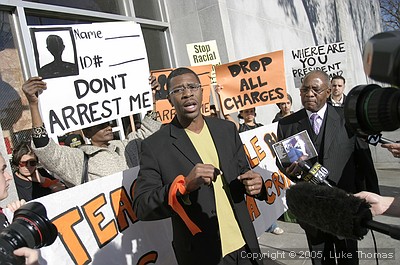 Shawn Ginwright, SFSU faculty representative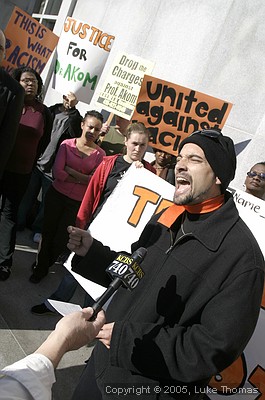 Jeff Duncan-Andrade, SFSU faculty representative
Akom reports that he was the victim of a racial profiling incident by campus police previously in November 2004.
He retained John Keker, "one of the top trial lawyers in the United States," for legal representation in the latest incident, Adachi noted.

####