Arts loan administration transfer approved
by Board of Supervisors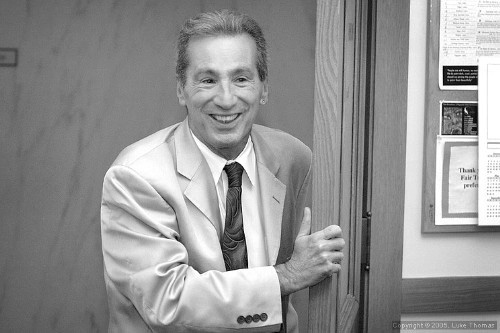 Supervisor Tom Ammiano
Photo(s) by Luke Thomas

May 17, 2006
The Board of Supervisors passed legislation approving the administration transfer of a defective neighborhood arts loan program on first reading at Tuesday's meeting.
"The city is finally recognizing the economic viability of our artists," Supervisor Tom Ammiano said.
Sponsored by Ammiano, the ordinance moves the administration of the Nonprofit Performing Arts Loan Program from the Mayor's Office of Housing to Grants for the Arts and allows Grants for the Arts to develop criteria for loan forgiveness.
"Same house, same call, the ordinance is passed on first reading," Supervisor Aaron Peskin said.
Launched in 1984, the Nonprofit Performing Arts Loan Program made 22 loans to small neighborhood arts organizations totaling $2.3 million, said Matthew Franklin, executive director of the Mayor's Office of Housing. Only five of the loans were paid back completely.
Grants for the Arts is suited for the program's management because the agency has experience dealing with community-based performing arts programs, Franklin said.
The ordinance is based on one of the many recommendations that the San Francisco Arts Task Force presented to the committee on April 24 to restore arts funding in the city, vice chair Tony Kelly said.

####