2008 Presidential hopeful Obama mines support
from affluent Marin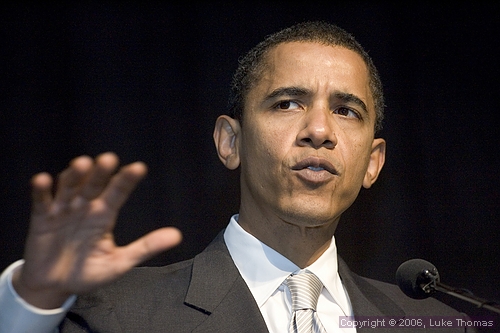 U.S. Senator Barack Obama delivers a short speech at the Marin County Civic Center prior to signing his new book, Audacity of Hope, for as many as 1000 Bay Area fans.
Photo(s) by Luke Thomas
By Luke Thomas
October 26, 2006
On the heels of recently announcing a possible presidential run in 2008 on Meet the Press, Barack Obama, the 45 year-old first-term democratic senator from Illinois visited Marin County Wednesday to promote his new book Audacity of Hope.
The $125 midday event, held at the Marin Civic Center, drew a crowd of about 1000 adoring fans that included lunch and a signed copy of Obama's book.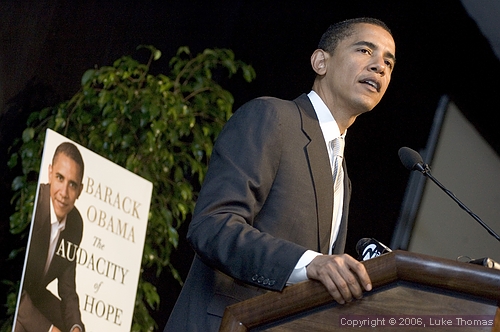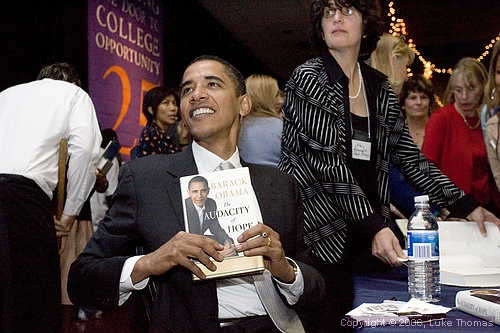 In a short 10 minute speech that preceded the book signing Obama said he borrowed the title of his book from a sermon delivered by his pastor at Trinity United Church of Christ on Chicago's South Side.
"His premise was simple," Obama explained. "It's easier, he argued, to be cynical about life. It's always easier to settle back and hunker down and conclude that the world as it is is the world as it always will be.
"What's audacious, he argued, what requires risk and boldness, was the assumption, the belief, that, in fact, things can change.
"It strikes me that we are at one of those times in our history where that spirit is needed more than ever."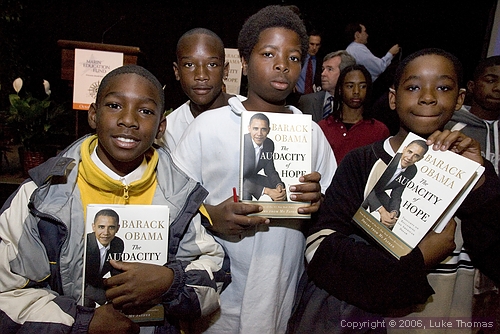 Obama said nothing about running for president during his short speech but noted all the media attention he has been receiving.
"Some of it is that we happen to live in a celebrity culture, and it has to be fed," Obama said. "I happen to be the flavor of the month."
But Obama added that he believes a "hunger" exists among the American electorate for a political conversation that addresses national health care, education, energy policy and the war in Iraq.
"What I want to do is be part of that conversation," he said.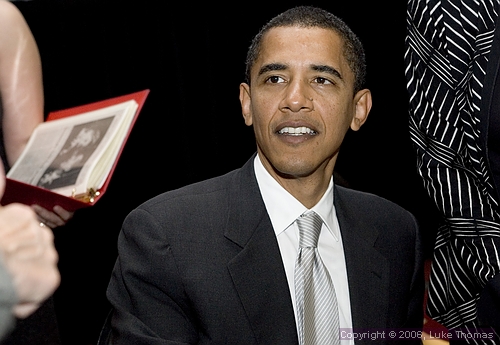 ####