New Fastrak lanes open on Bay Bridge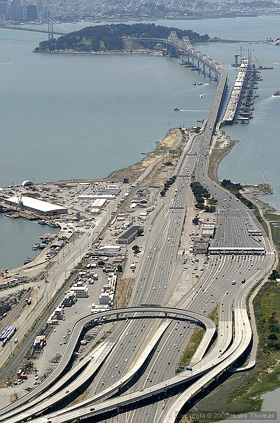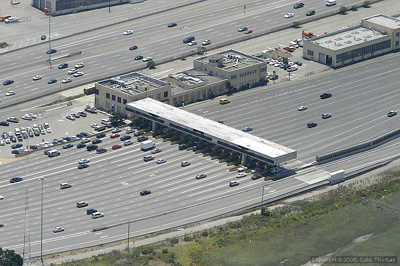 Photo(s) by Luke Thomas
January 23, 2006
San Francisco (BCN) - Two new toll lanes on the Bay Bridge have been converted to dedicated FasTrak lanes, increasing the total number of such dedicated lanes on the bridge to seven.

The California Department of Transportation had intended to paint the new lane markers on Dec. 19, but heavy rains prevented the work until Sunday morning, according to Caltrans.

Sunday evening traffic was moving smoothly through the lanes.

Caltrans spokesman Jeff Weiss said in an interview in December that he expected the new lanes to initially slow the morning commute, but eventually to ease it as more commuters begin using the FasTrak lanes

####
Copyright © 2006 by Bay City News, Inc. -- Republication, Rebroadcast or any other Reuse without the express written consent of Bay City News, Inc. is prohibited.