State prosecutors build case in 1971 politically motivated killing of SFPD officer
No evidence revealed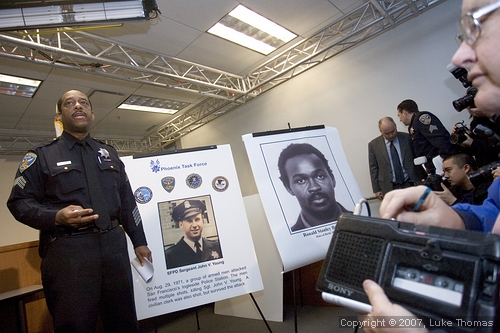 SFPD spokesperson Neville Gittens stands beside a poster
of slain SFPD officer Sgt. John Young who was murdered in cold blood
during a politcally motivated attack on the Ingleside police station in 1971.
Photo(s) by Luke Thomas
By Brent Begin, Bay City News Service

January 23, 2007
SAN FRANCISCO (BCN) - The California attorney general's office is building a case against eight former members of the Black Liberation Army in connection to the 1971 death of a San Francisco police sergeant.
Many of the men had been in and out of custody on suspicion of killing Sgt. John Young in a politically motivated attack, but they had since been released without a conviction.
Investigators said today that that these arrests were based on evidence uncovered in the past years using new technology and forensics of all kinds. Deputy California Attorney General Maggy Krell did not release that evidence today.

Deputy California Attorney General Maggy Krell
San Francisco resident Richard Brown, 65; Ray Michael Boudreaux, 64, and Henry "Hank" Watson Jones, 71, both of Altadena, Calif.; Herman Bell, 59, and Anthony Bottom, 55, both currently incarcerated in New York; Francisco Torres, 58, of Queens, NY; and Harold Taylor, 58, of Panama City, Fla., have all been charged with the murder of Young and with conspiracy to murder police officers.
Richard O'Neal, 57, of San Francisco was also arrested on conspiracy to murder police officers but was not charged as an active participant in the murder of Young.
Another suspect, Ronald Stanley Bridgeforth, 62, has also been charged with murder, conspiracy to commit murder and aggravated assault on a police officer in connection with his participation in the murder of Young, although his whereabouts is unknown.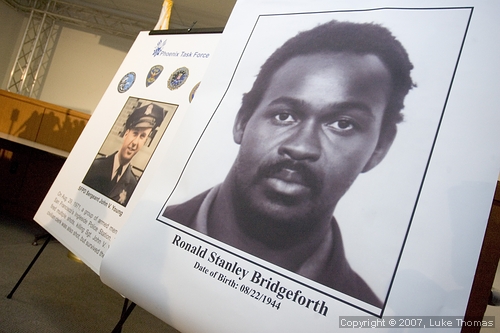 Attorneys representing the men said that they have not seen any new evidence that would implicate their clients. Michael Burt, who represents Boudreaux, said today he had no idea why prosecutors would continue this case now despite the fact that a federal grand jury was unable to indict his client in 2005.
"Well that's the big question," Burt said. "This case is 35 years old and you have to have some pretty good evidence to bring back a case this old."
Burt added that Boudreaux, a Vietnam veteran and an electrician for the county of Los Angeles, was in no way involved in a six-year conspiracy to attack the Ingleside station and other targets.
"As far as I know the government is charging my client with murder," Burt said. "My client did not murder anybody. The government has even said that my client was not at the scene of the crime."
Young, 51, was working at the station on Aug. 29, 1971 when two men entered the station, stuck a shotgun through a hole in the protective glass and killed the 22-year veteran.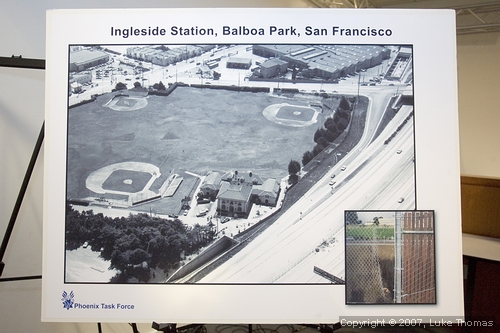 Four years later, a San Francisco judge dismissed a case against Boudreaux and two other men, all arrested in New Orleans, because police there reportedly used torture to extract information.
In 2005, Boudreaux was once again imprisoned along with Jones, Brown and Taylor for refusing to testify in front of a state criminal grand jury investigating the case. They were released when the grand jury's term expired.
Those men were taken into custody today along with Torres and O'Neal, according to police.
O'Neal was arrested early this morning at his San Francisco home in the 700 block of McAllister Street, and police arrested Brown in the 1000 block of Fillmore Street also this morning.
The charges of conspiracy to kill law enforcement officers occurred between Oct. 21, 1968 and 1973, according to police. They include attempted murder on four different officers, the bombing of a police officer's funeral, the murder of two New York City police officers, the attempted bombing of Mission police station and three armed bank robberies.
Deputy Chief Morris Tabak of the San Francisco Police Department's special investigations bureau said the killing, which also left a civilian employee at the station injured, was motivated by radical politics.
"The sentiment during the late 60s early 70s was a strong anti-government sentiment and across this country there were revolutionary groups including the BLA that were bent on creating terror and chaos by assassinating law enforcement officers, and the only purpose was not who they were but what they represented, and we believe the motive behind this particular group was just in the furtherance of those revolutionary views...
"It's a real victory for law enforcement that these folks will finally have to answer for their actions over three decades ago," he added.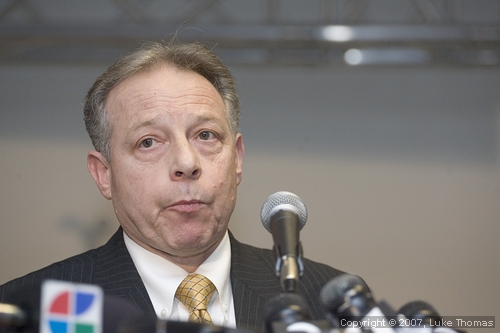 Deputy Chief Morris Tabak
Police Chief Heather Fong took time today at a news conference to recall the life of Young, a World War II veteran.
"He was doing community policing before that word was even coined," Fong said. "One of the most poignant memories of Sgt. Young was how he would take underprivileged youth to the now-defunct Playland at the beach and give them money so that they could have a good time."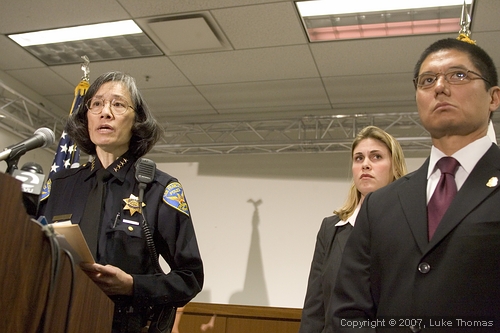 San Francisco Police Chief Heather Fong
Young had been promoted to Sergeant just six months before he was murdered. He bled to death on the floor of Ingleside station after he was shot at pointblank range in the neck and shoulder, according to police accounts.
Copyright © 2007 by Bay City News, Inc. -- Republication, Rebroadcast or any other Reuse without the express written consent of Bay City News, Inc. is prohibited.

####