Hewlett Packard defendant to appear in Federal Court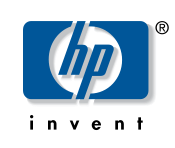 By Jason Bennert, Bay City News Service

January 12, 2007
SAN JOSE (BCN) - One of the defendants in the Hewlett Packard spying case who is already facing possible state prison time is scheduled to appear in federal court today after being charged with federal crimes in connection with the scandal.
Bryan Wagner, 29, is scheduled to appear before U.S. District Court Judge Jeremy Fogel in San Jose after being charged on Wednesday with conspiracy, wire fraud and identity theft, according to U.S. Attorney's Office spokesman Luke Macaulay.
Wagner is one of the private investigators who allegedly used pretexting to obtain the phone records of a number of journalists, HP board members and employees last year in an investigation initiated by former HP Chairwoman Patricia Dunn to find the source of information leaking to the media.
Wagner is already facing state charges along with Dunn, and fellow private investigators Ronald Delia, 56 and Matthew Depante, 27. If Wagner is convicted of the federal charges he faces a possible sentence of five years in federal prison in addition to any state time he might have to serve if convicted of those charges.
In October his attorney Stephen Naratil described Wagner as being unaware that he was working for HP when he allegedly obtained the phone records.
"He's just a guy doing his job. Bryan was involved in this practice for a number of years with very reputable companies,'' Naratil said.
Copyright © 2006 by Bay City News, Inc. -- Republication, Rebroadcast or any other Reuse without the express written consent of Bay City News, Inc. is prohibited.

####