First guilty plea entered in Hewlett Packard case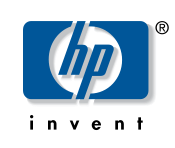 HP logo courtesy hp.com
By Jason Bennert, Bay City News Service

January 12, 2007
SAN JOSE (BCN) - The first guilty plea in the Hewlett-Packard spying case was obtained today in a San Jose federal courtroom from the self-professed "little guy.''
Bryan Wagner pleaded guilty to felony charges of conspiracy and identity theft in connection with the obtaining of phone records and other personal information of Hewlett-Packard board members, employees, journalists and their family members by the use of pretexting.
Wagner, who is cooperating with federal prosecutors, faces a mandatory minimum two-year prison sentence unless the government recommends leniency because of his cooperation.
"The government may, but is not required to, make a motion ... for a more lenient sentence,'' U.S. District Court Judge Jeremy Fogel told Wagner today.
According to federal prosecutor Mark Krotoski, on March 8, 2006 Wagner obtained the phone records of a Wall Street Journal reporter by pretending to be that person and then transmitted those records to other unnamed conspirators associated with Hewlett-Packard.
Krotoski requested that Wagner's sentencing be delayed until June 20 because of Wagner's cooperating role in the ongoing investigation and Fogel agreed. Wagner is one of five people indicted by a California grand jury on state charges stemming from the HP spying scandal. Among Wagner's state co-defendants are former HP attorney Kevin Hunsaker and former HP board of directors Chairwoman Patricia Dunn.
A spokesman for the U.S. attorney's office would not comment on whether any of Wagner's state co-defendants are likely to be charged with federal crimes.
Copyright © 2007 by Bay City News, Inc. -- Republication, Rebroadcast or any other Reuse without the express written consent of Bay City News, Inc. is prohibited.

####