Convicted Hewlett Packard spy
has state charges dismissed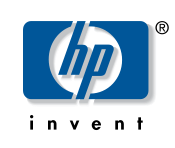 HP logo courtesy hp.com
By Jason Bennert, Bay City News Service

January 29, 2007
SAN JOSE (BCN) - A preliminary examination in the Hewlett-Packard spying case could be several months away, possibly because of "ongoing plea negotiations," a California Deputy Attorney General said today.
Former HP Board of Directors Chairwoman Patricia Dunn and three co-defendants are scheduled to return to court on Feb. 28 to set a date for a preliminary examination, the hearing where prosecutors would before a judge lay out their evidence that Dunn and her codefendants conspired to obtain the phone records and other personal information of several HP board members, employees and journalists who covered the company in early 2006.
Deputy Attorney General Ralph Sivilla said the preliminary examination date might not be set on Feb. 28.
"I'm not sure if we'll be able to set a prelim date at the next hearing,'' Sivilla said.
Sivilla cited the large amount of documents in the case, "over a thousand pages,'' that the attorneys for both sides need to review as well as "perhaps ongoing plea negotiations,'' as factors that would delay the preliminary examination. He would not comment further on the status of any plea negotiations.
At today's court hearing Bryan Wagner, the self-professed "little guy'' in the scandal, had the four state felony charges against him dismissed because he pleaded guilty earlier this month to federal felony charges of conspiracy and identity theft in connection with his role in the scandal.
Wagner was working for a private investigator at the time and obtained the phone records and other personal information of several people, including an HP board member and a journalist by "pretexting,'' impersonating the individual over the phone and online in order to obtain their records.
Wagner did not attend today's hearing. His attorney Stephen Naratil said he has returned home to Colorado.
Copyright © 2007 by Bay City News, Inc. -- Republication, Rebroadcast or any other Reuse without the express written consent of Bay City News, Inc. is prohibited.

####