Dismissal, light sentences in Hewlett Packard case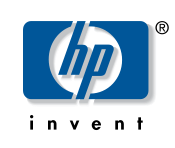 HP logo courtesy hp.com
By Jason Bennert, Bay City News Service

March 14, 2007
SAN JOSE (BCN) - The Hewlett-Packard spying case, which opened with a bang of
felony indictments against the company's board of directors chairwoman and
four other defendants, ended today with a whimper, with the cases against the
four remaining defendants receiving dismissals and resulting in minimal
community service sentences.
Former HP board Chairwoman Patricia Dunn had the case against her dismissed while three of her co-defendants, without admitting guilt or responsibility, agreed to perform 96 hours of community service each and pay restitution in exchange for having their cases dismissed.
Santa Clara County Superior Court Judge Ray Cunningham agreed to allow Ronald DeLia, Matthew Depante and Kevin Hunsaker to plead no contest to a single misdemeanor count with the agreement that if they completed their community service and paid restitution by Sept. 12, the charge would be dismissed.
"The court ... will dismiss the case. No conviction will result as a result of the pleas," Cunningham said.
Cunningham dismissed the case against Dunn outright, citing her health condition. Dunn has been undergoing chemotherapy for recurrent cancer.
Dunn's attorney, James Brosnahan, said today's action exonerates his client.
"It is a vindication of Patty Dunn in every sense of the word," Brosnahan said.
The attorney representing Hunsaker, who was a lawyer himself in HP's general counsel office, summarized the defendant's view of today's action for the judge.
"There will not be an acknowledgement of guilt or responsibility on behalf of Mr. Hunsaker or the other defendants. We simply do not believe they committed a crime," defense attorney Tom Nolan said.
Outside the courtroom, Nolan admitted that the change in administrations at the attorney general's office after Jerry Brown took over from Bill Lockyer had an impact on the case's settlement.
"The new attorney general played a significant role," Nolan said.
Today's action does not preclude the federal government from filing charges in connection with HP's use of telephone pretexting to obtain personal phone records and other private information of journalists, company employees and company board members.
One of the original defendants at the company, Bryan Wagner, has already pleaded guilty to federal charges in connection with his role in the HP spying case.
Nolan believes the collapse of the state's case will deter any further federal prosecutions.
"My hope is it tells the federal government what this was worth, which was not very much," Nolan said.
Copyright © 2007 by Bay City News, Inc. -- Republication, Rebroadcast or any other Reuse without the express written consent of Bay City News, Inc. is prohibited.

####