Trial setting delayed for coach who triggered BALCO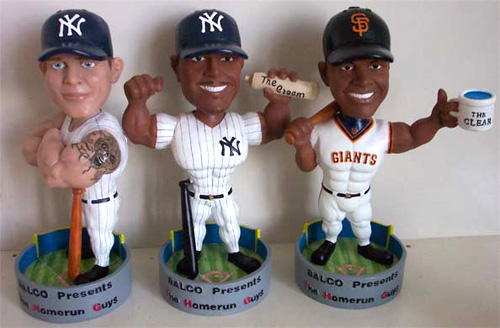 Photo courtesy www.thehomerunguys.com
By Julia Cheever, Bay City News Service

February 17, 2007
SAN FRANCISCO (BCN) - The setting of a trial date for an Olympic track coach who triggered a sports steroid probe was postponed in federal court in San Francisco Friday to give his lawyers time to review documents that may be used as evidence.
U.S. District Judge Susan Illston will set a trial date for Trevor Graham at a hearing on March 30.
Graham, of Raleigh, N.C., set off an investigation centered on the Bay Area Laboratory Co Operative, or BALCO, when he anonymously sent a syringe filled with THG, a previously undetectable steroid, to the U.S.
Anti-Doping Agency in 2003. The agency tests U.S. Olympic athletes for drugs. Graham is accused of three counts of making false statements to federal investigators during an interview in his attorney's office in North Carolina in 2004. He was not in court for the brief hearing before Illston.
His defense attorney, Gail Schifman, said she didn't yet know what is in the documents to be provided by prosecutors and said she had no comment on the case.
Graham, who has coached track stars including Olympic medalist Marion Jones, Tim Montgomery and Justin Gatlin, is one of eight people to be charged thus far in the BALCO case.
Six people, including two BALCO executives and a chemist who supplied steroids, have pleaded guilty to various charges. The most recent defendant to plead guilty was criminal defense attorney Troy Ellerman, who admitted Thursday to four counts related to the leaking of secret grand jury testimony by Giants slugger Barry Bonds and three other athletes.
Copyright © 2007 by Bay City News, Inc. -- Republication, Rebroadcast or any other Reuse without the express written consent of Bay City News, Inc. is prohibited.
####