Barbara Lee named to House Appropriations Committee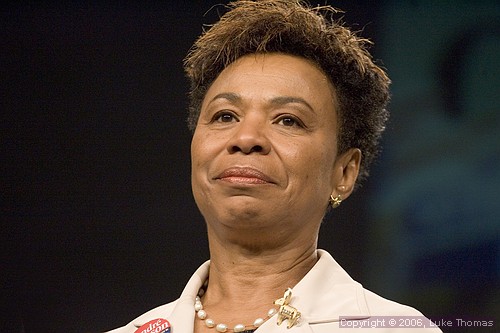 Congresswoman Barbara Lee
Photo(s) by Luke Thomas
Bay City News Service

December14, 2006
Congresswoman Barbara Lee, D-Oakland, was named to the House Appropriations Committee Wednesday, Lee's office reported.
Lee will be one of five California Democrats on the Appropriations Committee, which is in charge of setting the specific expenditures of money by the government, according to Lee's office.
"I look forward to working with my fellow Californians on the committee to ensure that our state is getting the federal resources we deserve,'' Lee said in a statement. "This committee assignment puts me in a better position than ever to continue to fight for and serve the people of California's 9th District.''
Subcommittee positions will be decided in January, according to Lee's office.
Copyright © 2006 by Bay City News, Inc. -- Republication, Rebroadcast or any other Reuse without the express written consent of Bay City News, Inc. is prohibited.

####