Kenyans dominate 96th annual Bay to Breakers
Man dies at finish line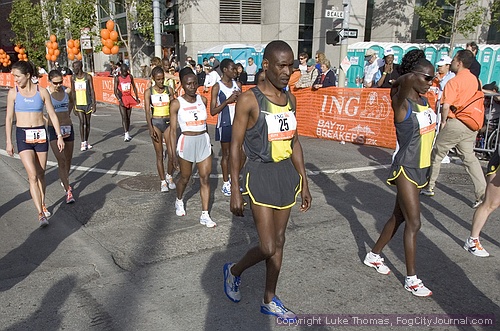 Kenyan John Korir, at the start of the 96th annual Bay to Breakers footrace, took first place across the Ocean Beach finish line with a time of 34 minutes and 44 seconds.
(More photos below the fold)
Photo(s) by Luke Thomas
By Ari Barak

May 20, 2007
The 96th annual Bay to Breakers 12-kilometer footrace across San Francisco was won this morning by Kenya's John Korir, race organizers reported.
Korir, 31, crossed the finish line at Ocean Beach with a time of 34 minutes and 44 seconds.
A 53-year old man died at the end of the race, according to race officials. Identified as Joe Spinale of El Cerrito by the San Francisco Medical Examiner's office, Spinale reportedly collapsed at the finish line just after 9:00 a.m.
The first female runner to cross the finish line was Edna Kiplagat, also of Kenya, with a time of 38 minutes and 55 seconds.
This year marked the first time a woman has been first across the Bay to Breakers finish line, according to race spokeswoman Katherine Ambellan. Kiplagat, 27, actually finished just ahead of Korir because the women are given an approximately 5-minute head start, Ambellan said.
Five of the top seven male finishers hail from Kenya; and of the top three female finishers, five of the top 10 are also from Kenya.
John Mentzer, 30, of Monterey, finished eighth for the men with a time of 36 minutes and 38 seconds; and Tommy Greenless, 25, of Walnut Creek, finished tenth with a time of 36 minutes and 44 seconds.
Magdalena Lewy-Boulet, 33, of Oakland, finished seventh for the women with a time of 41 minutes and 44 seconds.
An estimated 60,000 runners, many in costumes, participated today in San Francisco's popular and colorful race, which begins at the Embarcadero in downtown San Francisco and winds across the city and through Golden Gate Park before finishing at the Pacific Ocean.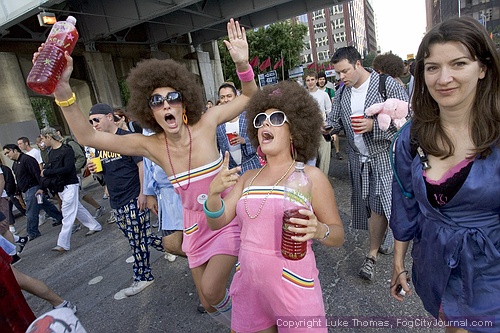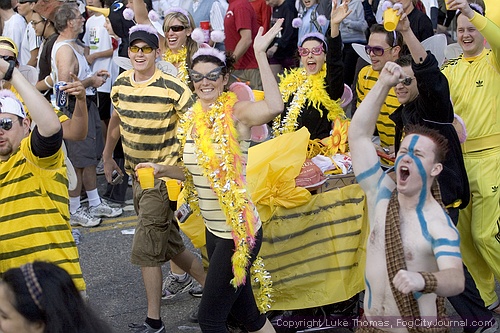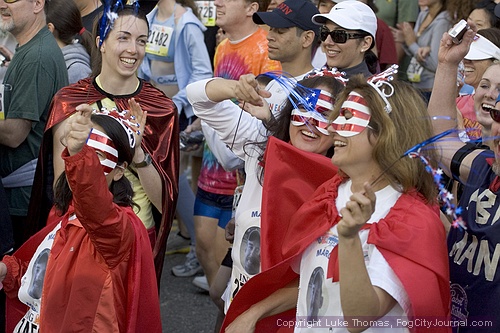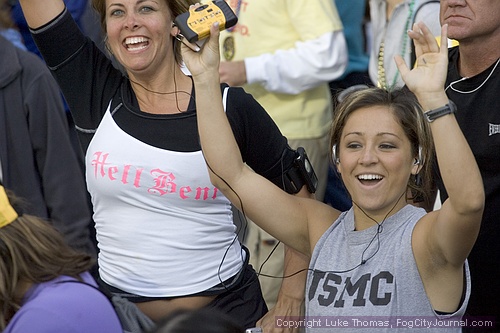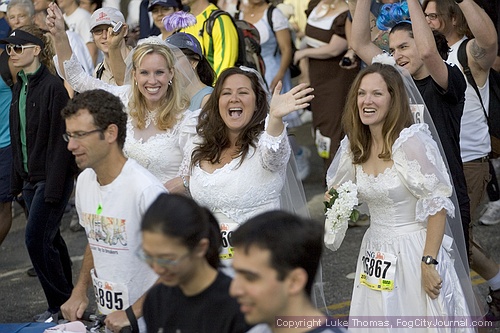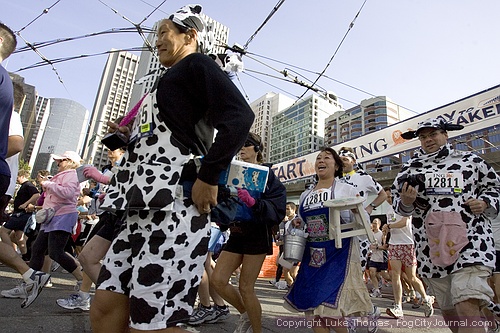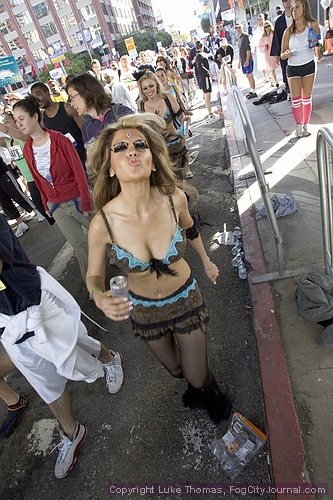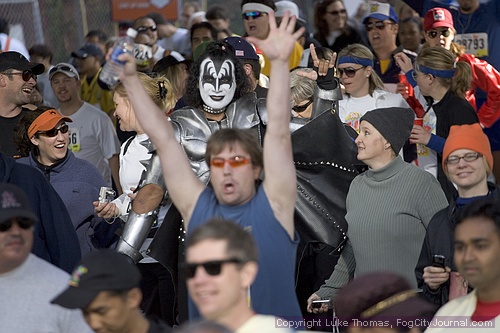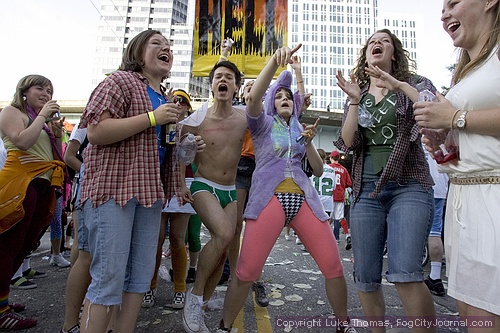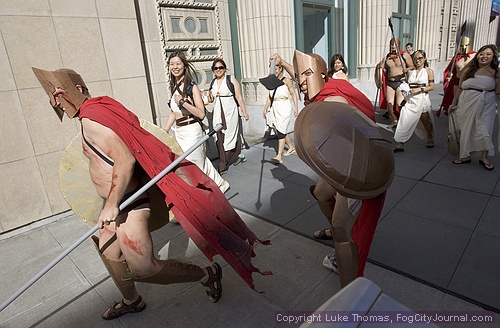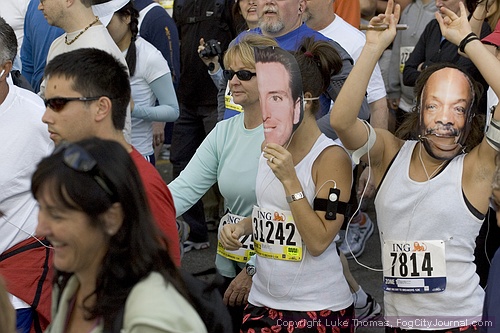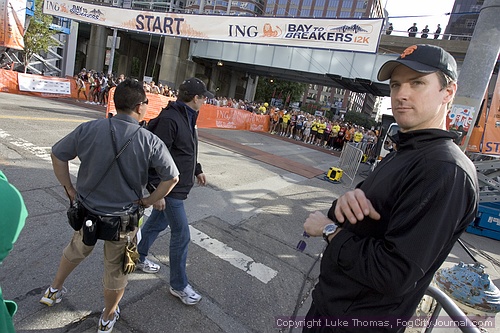 Mayor Gavin Newsom, striking a San Francisco Bay to Breakers pose at the start of the race, said he would run as long and as far as his injured hip would allow.
Luke Thomas contributed to this report.
Copyright © 2007 by Bay City News, Inc. -- Republication, Rebroadcast or any other Reuse without the express written consent of Bay City News, Inc. is prohibited.
####