Supervisor seeks to ban Blue Angels
from San Francisco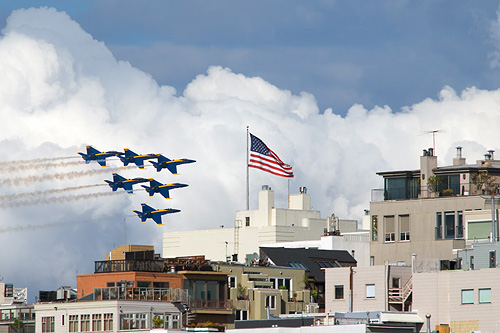 Photo courtesy craparu, flickr.com
By Tamara Barak

June 20, 2007
San Francisco Supervisor Chris Daly Tuesday introduced a resolution in favor of banning the annual aerial show above San Francisco performed by the U.S. Navy's Blue Angels.
Daly cited a history of air show fatalities including the April 21 death of a Blue Angels pilot performing an air show in Beaufort, S.C.
"The potential for an accident in San Francisco is significant," Daly told the Board of Supervisors. The resolution would call upon federal representatives to attempt to halt the annual flights.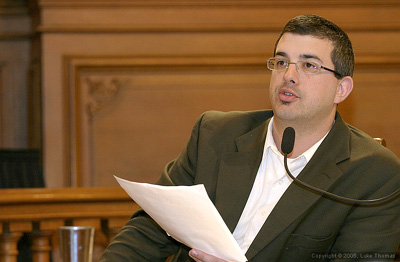 Supervisor Chris Daly
Daly also criticized the amount of jet fuel used for the sake of entertainment while the earth is in a "climate crisis."
Additionally, he said, the loud fighter jets traumatize people who have fled war-torn countries for the safety of San Francisco.
Copyright © 2007 by Bay City News, Inc. -- Republication, Rebroadcast or any other Reuse without the express written consent of Bay City News, Inc. is prohibited.
####