Hearst Corp, MediaNews Group lose bid
to squash Reilly antitrust suit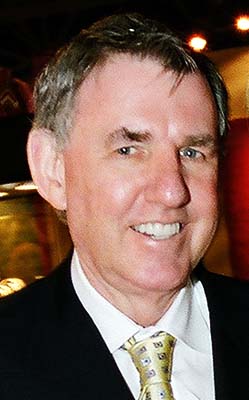 Clint Reilly
By Julia Cheever, Bay City News Service

April 10, 2007
SAN FRANCISCO (BCN) - A federal judge in San Francisco today turned down a bid by MediaNews Group Inc. and the Hearst Corp. for dismissal of a newspaper antitrust lawsuit filed by businessman Clint Reilly.
The ruling by U.S. District Judge Susan Illston keeps the lawsuit filed by Reilly last year on track for an April 30 trial in Illston's court.
MediaNews, based in Denver, owns 10 Bay Area newspapers including the San Jose Mercury News, the Oakland Tribune and the Contra Costa Times. New York-based Hearst owns the San Francisco Chronicle.
Reilly, a San Francisco real estate investor and former political consultant, claims that deals in which MediaNews acquired the San Jose Mercury News and Contra Costa Times last year violate antitrust laws by reducing competition.
Hearst participated in the transactions by providing MediaNews with $263 million in financing in exchange for a stake in the company's newspapers outside the Bay Area.
The two media companies asked Illston to dismiss the lawsuit, arguing that Reilly as a reader suffered no economic harm from the transactions and therefore had no standing to sue under the antitrust laws.
But the judge said in an order issued today that Reilly does have standing because he is "an active consumer in the Bay Area newspaper market, in which he alleges there is anti competitive behavior."
Reilly contends that reduced competition will decrease newspaper quality and choice for Bay Area residents and increase prices up geographic markets.
In December, Illston issued a preliminary injunction barring MediaNews and Hearst from going ahead with plans to combine their Bay Area distribution operations and national advertising sales.
The preliminary injunction will remain in effect until after the April 30 trial.
Copyright © 2007 by Bay City News, Inc. -- Republication, Rebroadcast or any other Reuse without the express written consent of Bay City News, Inc. is prohibited.
####