Police gear up for Critical Mass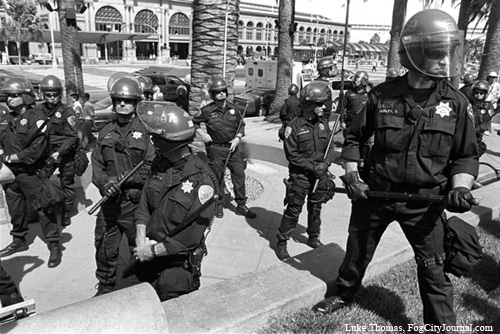 Photo(s) by Luke Thomas
By Brent Begin

April 24, 2007
The San Francisco Police Department will put extra officers on the streets this Friday for Critical Mass in response to some violent episodes reported at the last event.
According to police Sgt. Steve Mannina, the normal contingent of officers is expected plus added motorcycle units and Honda dirt bikes.
Mannina also said that the department's top brass has met with the San Francisco Bicycle Coalition and the city's Bicycle Advisory Committee to assess the temperament of what is expected to be a larger than usual Critical Mass.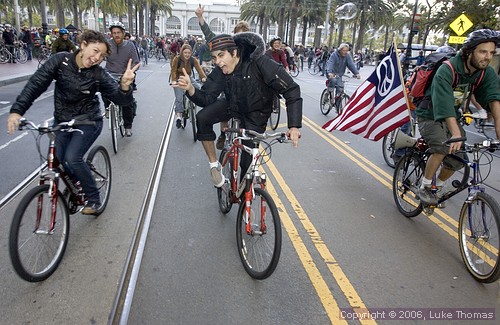 Tempers flared during a March 30 event in which a visiting mother had the back window of her minivan smashed. Riders say the woman took off after hitting one of their own and she was at fault.
Police said that on the same evening a limousine driver got into a fracas with some bicyclists after they blocked his path at an intersection.
One man was arrested in that incident. Mannina added that he would be available for media inquiries if the event proceeds as expected. Police are expected to have a formal briefing on Friday and put together a mobile command post.
Critical Mass is an unplanned and spontaneous gathering of bicyclists who ride through the city to promote alternative transportation. Bicyclists typically gather at Justin Hermann Plaza on the last Friday evening of every month.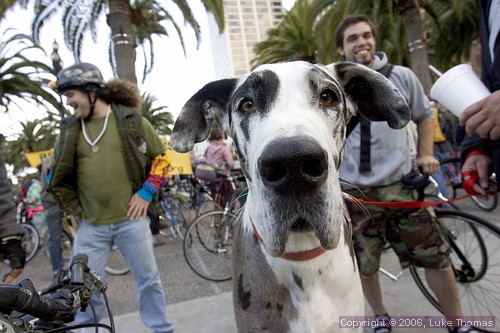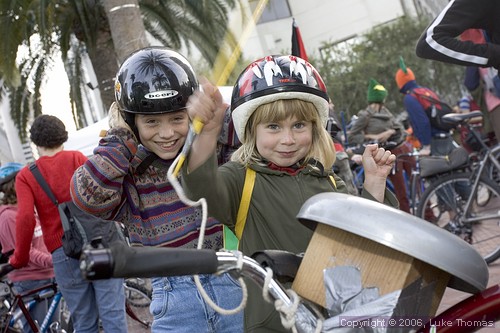 Copyright © 2007 by Bay City News, Inc. -- Republication, Rebroadcast or any other Reuse without the express written consent of Bay City News, Inc. is prohibited.
####