Testimony begins in graft, corruption case
involving building inspection official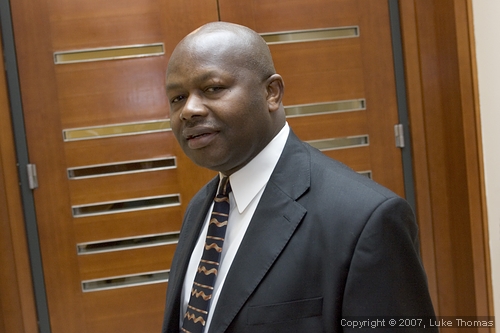 Former San Francisco Department of Building Inspection manager Augustine Fallay
is accused of 33 counts of bribery, fraud and perjury.
Photo(s) by Luke Thomas
By Brent Begin, Bay City News Service

March 20, 2007
SAN FRANCISCO (BCN) - The lawyer for a former San Francisco Department of Building Inspection manager accused of graft and corruption said today his client was set up by an unscrupulous loan broker.
The statement comes in response to 33 counts of bribery, fraud and perjury handed down by the San Francisco district attorney's office.
Augustine "Gus" Fallay, who was arrested in August 2005, faces more than 20 years in prison if convicted. His attorney, Randy Knox gave his opening statement today.
He said the blame should go to Tony Fu, a "friend" of Fallay who would eventually wear a wiretap as an informant for the FBI.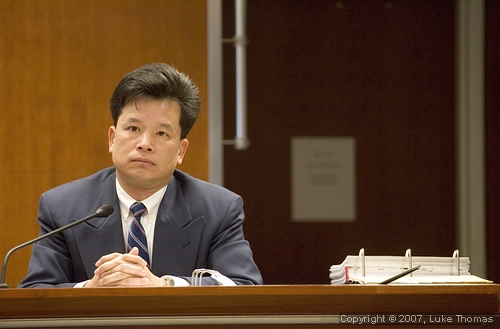 Tony Fu
Fu had arranged for a $50,000 loan for Fallay and, according to Knox, he turned the loan into blackmail material later on because Fallay refused to do him any "favors."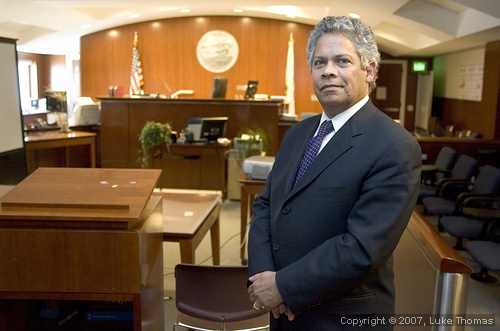 Defense Attorney Randall Knox
But prosecutors say the loan was a bribe all along and that six months of recorded conversations prove it.
Assistant District Attorney Marc Katz said Monday afternoon that Fallay was involved with, "Bribes, lies and public corruption." He offered examples of the $50,000 check, an alleged insurance scam and a list of smaller bribes and free lunches as examples.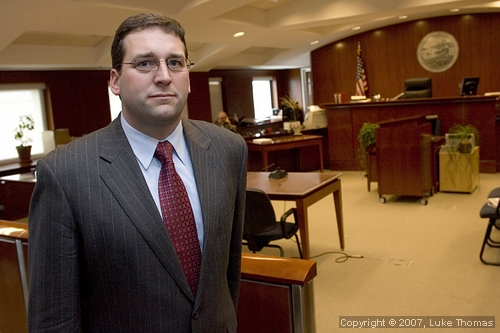 Assistant District Attorney Marc Katz
Fallay was beholden to a special set of rules as a public official, Katz said, to not accept sweetheart deals and to report all questionable earnings.
In total, prosecutors accuse Fallay of six separate incidents in which he pulled strings and used his position to get building permits approved.
But Knox said his client is a "decent, honest, humble man" who wasn't perfect but hadn't committed any crime.
Testimony is expected to continue Wednesday in Department 613 in the Civic Center Courthouse in San Francisco.
Copyright © 2007 by Bay City News, Inc. -- Republication, Rebroadcast or any other Reuse without the express written consent of Bay City News, Inc. is prohibited.
####