Newsom announces plan
to increase federal housing foot patrols
Goal to rid area of trespassing loiterers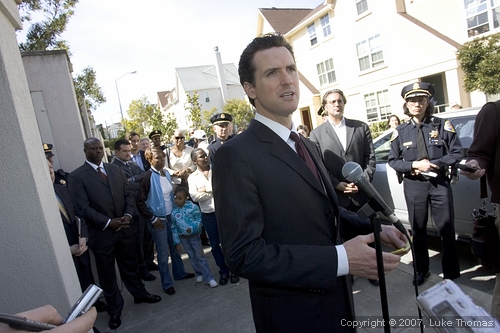 Mayor Gavin Newsom today announced a new plan to make housing develepments safer for residents. Included in the plan are increased foot patrols and trespass enforcement.
Photo(s) by Luke Thomas
By Brent Begin, Bay City News Service

March 6, 2007
SAN FRANCISCO (BCN) - San Francisco officials announced a new plan today to aggressively sweep federal housing projects of loiterers who have compromised the safety of residents for years.
Speaking outside the Hayes Valley housing development, as residents peeked out their balconies and windows, Mayor Gavin Newsom vowed to create a relationship between local police and residents, and in turn reduce gun and gang violence.
Citing billions of dollars in cuts to the federal housing programs since 2001, Newsom said this new strategy would help pick up where the federal government has "dropped the ball."
Local police were previously hamstrung by jurisdictional issues that prevented officers from making arrests on federal housing property, but police Chief Heather Fong said today that those restrictions have been lifted in regards to penal code 602, trespassing on housing authority property.
"The tenants who live in public housing, many are law-abiding hard-working people, however, they have been impacted by people who come into the development and engage in illegal activity," Fong said.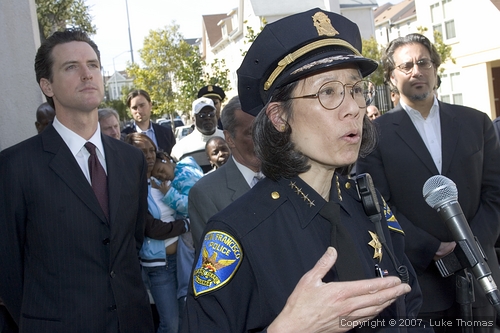 Police Chief Heather Fong
Police hope to target those with no legal business in the projects. Examples include non residents hanging out on the streets, people outside "playing dice," and those with criminal records.
Fong assured people that merely passing through a housing authority site would not be grounds for an arrest.
"The goals of the officers working in the developments is not just to walk up and down the sidewalk but to actually get to know the community, to be engaged with the community and to work to solve problems," Fong said.
"That's key in every community."
Police are expected to expand the reach of the 16 officers who currently work the housing authority beat.
But with a current shortage of around 250 officers, many wonder how the department can add to its enforcement area without spreading forces thin.
Sgt. Mikail Ali with the department's gang task force currently oversees the officers assigned to oversee the areas surrounding the Sunnydale, Alice Griffith, Hunters View and Potrero developments. Now the department plans to expand service to the Yerba Buena Plaza East, Hayes Valley North and South, and Alemany developments.
Ali said he expects to see another sergeant and maybe two to four officers added to the beat, but that a lack of resources could be an issue.
"We've been drained for some time now and we're seriously understaffed, and it's a matter of trying to catch up," Ali said. "The officers are giving the best they got."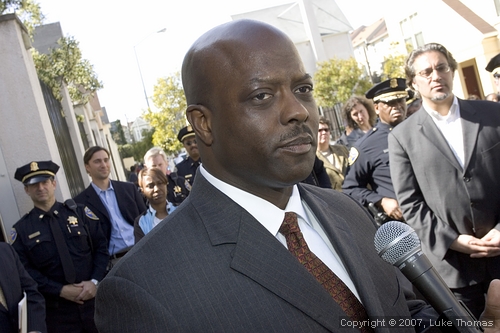 Sgt. Mikail Ali
Newsom also expressed concern over a shortage in the department, but he pledged $6.7 million to recruit 250 officers, many of whom would go straight to foot patrols.
For Western Addition resident Adrian Williams, anything would be a welcome relief in a community where at least three murders have occurred in the last month.
"I won't turn down anything," she said. "Unless you start dealing with the root problem, economic disparity, you can't expect the kids to feel safe going to school and playing outside."
Across the street from the Hayes Valley development, a new playground shined in the sun and a community center was available for meetings and gatherings. The project was recently redeveloped through a federal Hope VI grant, and it has gone from a blight to a fresh community.
But residents say the facilities often go unused because of the violence surrounding them. Last month, a 13-year-old girl was shot near the intersection of Grove and Laguna streets. Supervisor Ross Mirkarimi, who represents the Western Addition and the Haight, has been pushing the city to act.
Today's announcement seemed to mend the relationship of two politicians who have been bandying over public safety for years. Both Newsom and Mirkarimi, both elected in 2004, appeared to be on the same page on this issue.
Mirkarimi, who has fought to send police into federal housing projects since he was elected, said he was thrilled today that police now had the tools to protect communities "besieged" by violence.
"I am absolutely proud of the way that the city family has come together," he said. "It's awesome, quite frankly, to see this display of resources and commitment that are being pledged to a challenge that has been ongoing and has been invasive to the city for years."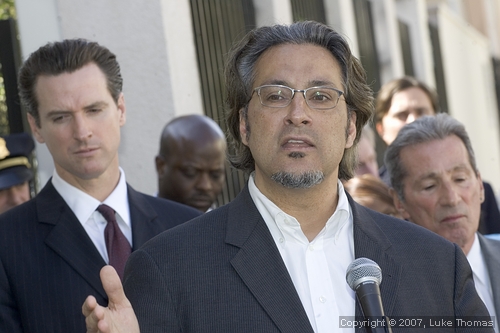 Supervisor Ross Mirkarimi

The newfound alliance on crime has caused some local politicians to place blame on the federal government for dropping the ball.
According to Gregg Fortner, the city's Housing Authority head, community-policing strategies were a priority in the 1990s, but those priorities changed when George W. Bush took office.
"That grant money dried up in 2001 with the new administration, and it started a disinvestment in public housing," Fortner said.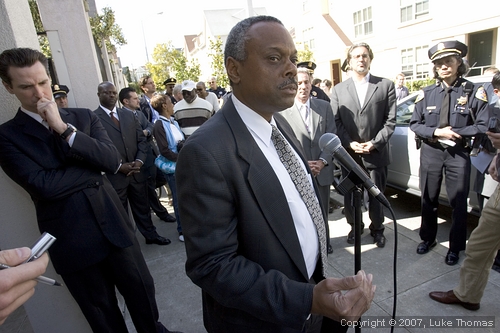 Greg Fortner
"It's very commendable that the city is actually funding a program that was funded by the federal government in the past."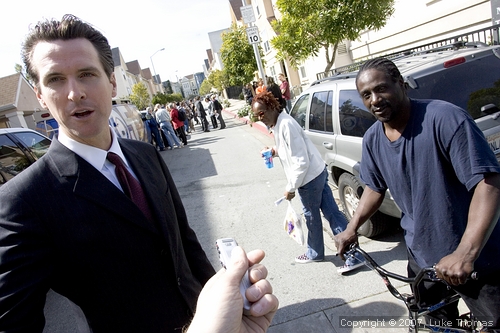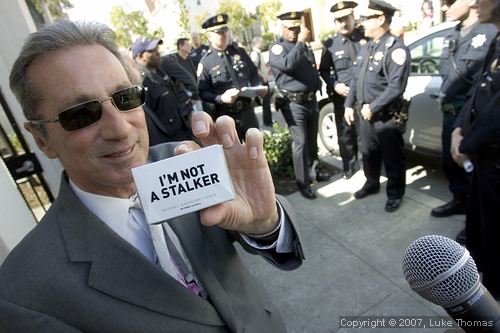 Supervisor Tom Ammiano
Copyright © 2007 by Bay City News, Inc. -- Republication, Rebroadcast or any other Reuse without the express written consent of Bay City News, Inc. is prohibited.
####