Firefighters rally to ban cancer causing agents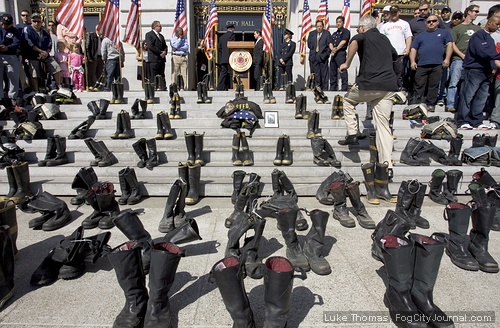 Pairs of firefighter boots decorate the steps of San Francisco City Hall today during a rally to draw attention to the 215 firefighters whose lives were lost to cancer in the last eight years as a result of prolonged exposure to toxic cancer-causing agents.
Photo(s) by Luke Thomas
By Brent Begin

April 24, 2007
Firefighters gathered today in front of City Hall to bring attention to a danger of the job that often goes overlooked.
For many who work dousing blazes, prolonged exposure to burning fire retardant materials can lead to cancer, and at least one state official is working to change that.
Assemblyman Mark Leno, D-San Francisco, is working to push a bill through the state legislature that would ban two of those cancer-causing materials in household items such as pillows and upholstered furniture.
"Our firefighters, who put themselves at risk for us every day, are having their lives cut short by cancer at an alarming rate," Leno said in a statement.
"Toxic cancer-causing substances, such as dioxin, are created when some chemical fire retardants in our furniture burn -- and may be the cause of elevated cancer risk for our brave men and women firefighters."
Tom O'Connor, president of the newly founded San Francisco Firefighters Cancer Prevention Foundation and an active firefighter in the city's Fire Department said that firefighters shouldn't have to face more obstacles in an already dangerous job.
"We want to let San Franciscans know that cancer is plaguing our workforce," O'Connor said.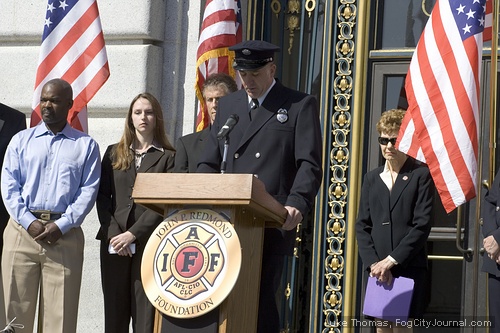 According to the prevention foundation, firefighters have significantly elevated rates of four types of cancer: multiple myeloma, non-Hodgkin's lymphoma, prostate, and testicular cancer.
In San Francisco, 35 active duty firefighters have contracted job-related cancers in the last eight years, and 15 of them have died. In the last ten years, 215 retired firefighters have contracted cancer and 25 of them have died.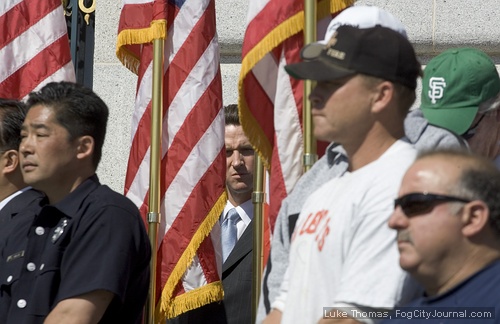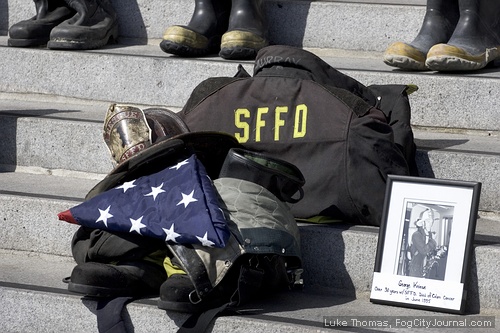 Copyright © 2007 by Bay City News, Inc. -- Republication, Rebroadcast or any other Reuse without the express written consent of Bay City News, Inc. is prohibited.
####