Statement by Governor Schwarzenegger regarding his health and amended schedule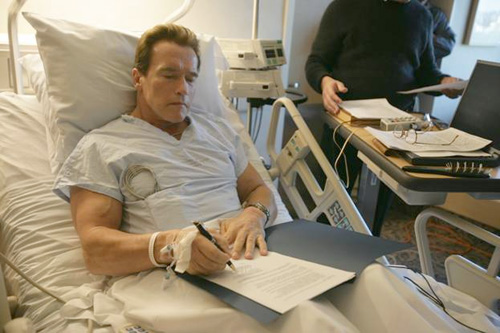 Photos courtesy Office of the Governor of California
From the Office of Governor Arnold Schwarzenegger

January 3, 2007, 2:47 p.m.
Governor Schwarzenegger today made the following statement regarding his health and his schedule this week:
"After meeting with my doctor he has advised me to rest, elevate my leg and stay off of my feet for as long as possible. Unfortunately I will not be able to attend pre-inaugural activities on Thursday.
"I am pleased that Maria and so many environmental and business leaders will be there for the exciting event taking place Thursday. However, I am really looking forward to giving my speech on Friday to the people of this state who so graciously elected me."
Dr. Kevin Ehrhart, Governor Schwarzenegger's orthopedic surgeon today made the following statement regarding the Governor's health:
"Governor Schwarzenegger is recovering from significant surgery on his femur. His recovery has been extraordinary and I am adamant he not do anything that could jeopardize that recovery. I will continue to advise him on his health through his swearing-in, inaugural speech, state-of the state, and budget presentation."
Maria Shriver today made the following statement regarding the Governor's inaugural events:
"I am touched by the thousands of Californians planning to attend the events surrounding the inauguration. Arnold feels strongly that all of this go on as planned and so it will. I look forward to attending the inaugural events on Thursday and Friday and to seeing everyone there."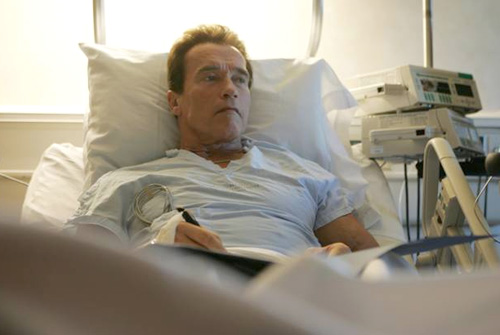 ####