Harris makes it official,
will seek second term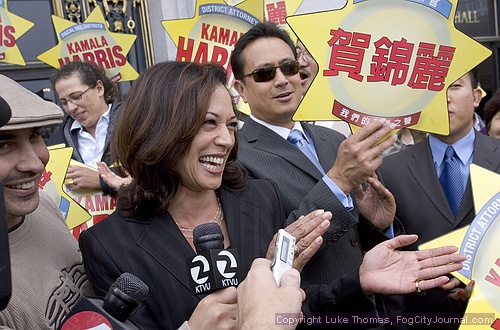 Surrounded by supporters, San Francisco District Attorney Kamala Harris
officially kicked off her campaign for re-election earlier today.
Photo(s) by Luke Thomas
By Emmett Berg
August 8, 2007
District Attorney Kamala Harris filed nominating papers for a run at a second four-year term representing the government in the prosecution of criminal justice cases in San Francisco.
"We've kept our pledge to give San Francisco a competent and compassionate District Attorney's office, and improved San Francisco's felony conviction rate to the highest in a decade," Harris said in a statement.
Harris' most watched decision during her term has likely been the decision not to seek the death penalty against the alleged killer of a San Francisco police officer, Isaac Espinoza, in 2004. Critics said that was emblematic of an overly lenient stance against felons.
After filing nominating papers at City Hall today, the district attorney cited statistics showing an increase in the successful prosecution of felonies from a rate of 52 percent in the year she won election in 2003 to a 67 percent success rate reported for 2006.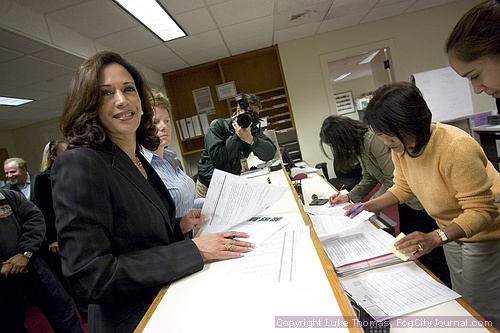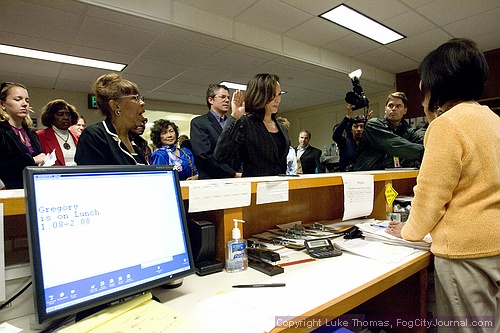 Harris was joined at the announcement by firefighters, leaders of community organizations as well as labor and political officials.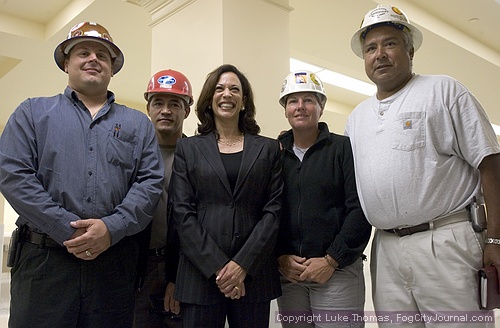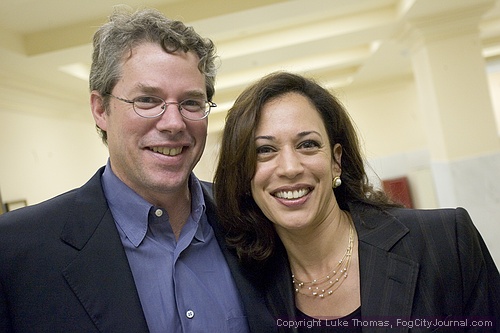 Kamala Harris Campaign Manager Jim Stearns
####