Emotional courtroom during Hill sentencing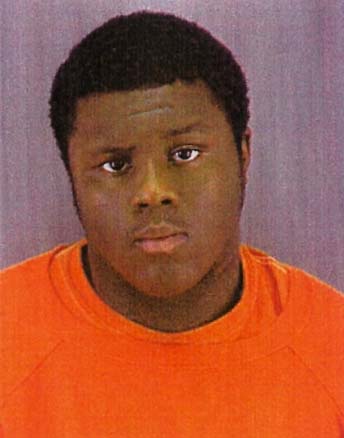 David Hill, the 23-year-old convicted killer of Officer Isaac
Espinoza, will spend the rest of his life in prison for second degree murder,
attempted murder and an allegation of knowingly murdering a peace officer.
Mug shot courtesy SFPD
By Brent Begin

April 21, 2007
A Superior Court Judge nearly broke down in tears Friday as she handed down two consecutive life sentences, one without the possibility of parole, to the killer of a beloved San Francisco police officer.
David Hill, the 23-year-old convicted killer of Officer Isaac Espinoza, will spend the rest of his life in prison for second degree murder, attempted murder and an allegation of knowingly murdering a peace officer.
Judge Carol Yaggy denied the defense's claim that a life sentence, without the possibility of parole, would violate Hill's constitutional protections under equal protection and cruel and unusual punishment.
She said it was the crime itself and not the punishment that shocked the conscience and offended the fundamental notions of human dignity.
Espinoza's family wept, jurors cried, officers sniffled and even Judge Yaggy's voice cracked as she mentioned the many letters that she called a "tribute to a fine man."
Yaggy called the April 10, 2004 murder of Espinoza an "unprovoked attack" and a "horrifying cascade of bullets" that led to the death of one officer and the injury of another.
The jury of seven women and five men also found Hill, 23, guilty of using an assault rifle for the use of gang purposes, attempted murder on Espinoza's partner, Officer Barry Parker, and several other enhancements.
Yaggy said that though only two victims were named in the case, a whole community was affected by Hill's actions. She also said that Parker is lucky to be alive and that he will always carry the bullet fragments in his ankle that will remind him of that night.
Dorfman had argued for first-degree murder in the case, claiming that Hill made a premeditated decision to gun down Espinoza and his partner Officer Barry Parker.
Martin Sabelli, Hill's defense attorney, argued that Hill was only protecting himself on enemy gang territory when he turned and shot at two plainclothes officers that he thought were rival gang members.
Copyright © 2007 by Bay City News, Inc. -- Republication, Rebroadcast or any other Reuse without the express written consent of Bay City News, Inc. is prohibited.
####