San Francisco Human Services Agency
readies for homeless count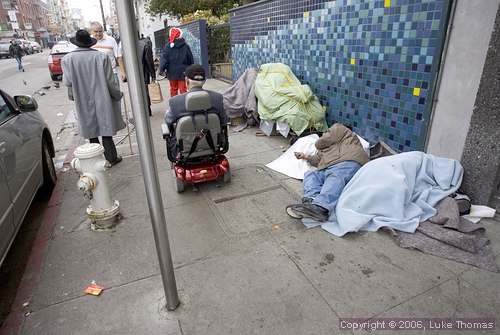 Photo(s) by Luke Thomas
By Brent Begin, Bay City News Service

January 31, 2007
SAN FRANCISCO (BCN) - With more than double the usual amount of volunteers ready to canvas San Francisco for the biannual homeless count Wednesday, officials are predicting the most accurate count to date.
Trent Rhorer, director of the San Francisco Human Services Agency, said more than 400 volunteers and around 75 paid city employees plan to reach every corner of the city.
The count is required in order for the city to receive $15 million in federal money, but Rohrer said that the agency plans to go above and beyond federal guidelines.
Besides counting the unsheltered homeless on the streets and in parks, volunteers also tally the homeless in shelters, transitional housing, hospitals, treatment centers and jails, Rohrer said.
The last homeless count in 2004 netted 2,655 homeless on the streets and 6,248 total. Those numbers were down from 2002 numbers in which 4,535 homeless were found on the streets and 8,640 found total.
Many local leaders who said the agency used methods to mitigate the homeless numbers criticized the 2005 count.
"Criticism in the past is that the methodology is flawed, but a Board of Supervisors legislative analyst report found we were well in step with federal guidelines," Rohrer said.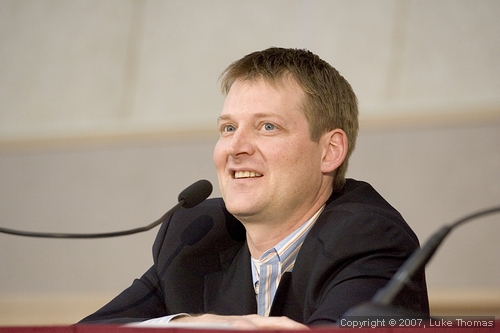 Director of the San Francisco Human Services Agency Trent Rohrer
But Rohrer did admit that it's not possible to get a completely accurate count because many homeless live temporarily in friends' homes and many who are on the verge of homelessness slip through the cracks.
This year's count is expected to cover the whole city. Police are also expected to play a role by providing security, along with the parks and recreation department, for the hundreds of volunteers.
Copyright © 2007 by Bay City News, Inc. -- Republication, Rebroadcast or any other Reuse without the express written consent of Bay City News, Inc. is prohibited.

####