Jackson leads San Francisco rally
to promote gun control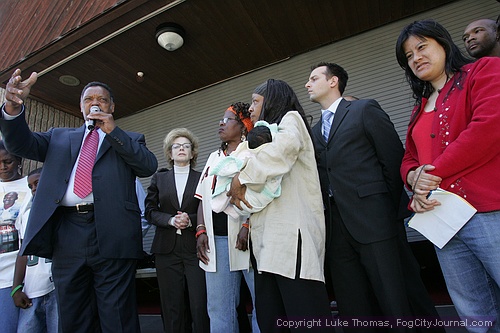 Reverend Jesse Jackson led a community rally at the Ella Hill Hutch Community Center
in San Francisco's Western Addition district today, to promote gun control laws
as part of a national effort to bring to an end rampant street violence and bloodshed.
Photo(s) by Luke Thomas
By Laura Dudnick

July 8, 2007
About 150 people joined the Rev. Jesse Jackson's call for stricter federal gun control policy today at a peace rally in the Western Addition.
But those attending the rally at the Ella Hutch Community Center weren't alone in hearing Jackson's message, according to a San Francisco-based civil rights group.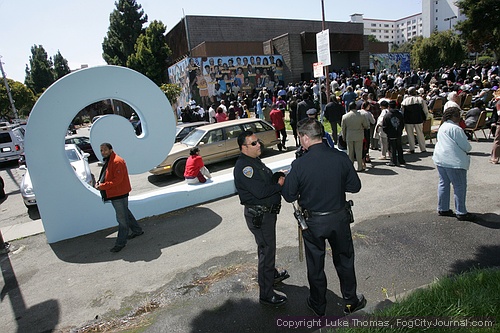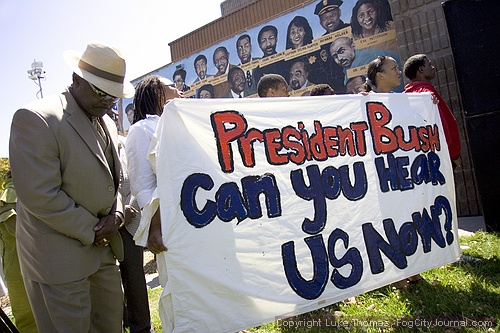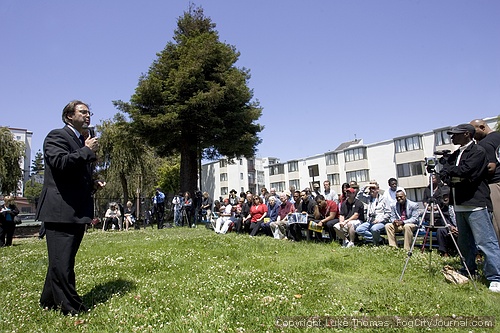 District 5 Supervisor Ross Mirkarimi
Jackson's speech was also heard by hundreds of Bay Area residents who refuse to leave their homes because of increasing violence in their neighborhoods, according to Sharen Hewitt of The CLAER Project, a local civil rights group that helped organize the event.
The rally was held amid a wave of violence that claimed at least 12 lives around the Bay Area last weekend, including four killings each in San Francisco and Oakland and more in Richmond and unincorporated Richmond.
Hewitt said she and local activists have been battling the issues of gun violence in local cities for more than five years.
"Jackson joined the work of many locals against the burgeoning issues of homicide in (San Francisco) and across the nation," Hewitt said.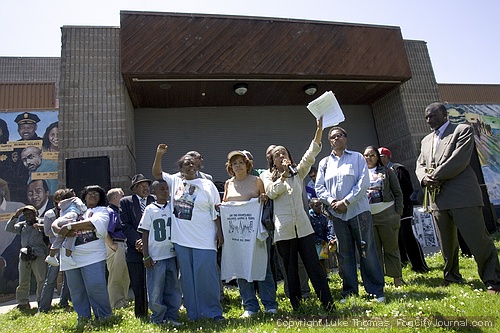 Jackson reiterated the need for stricter federal gun control policy, including a ban on assault weapons, while his civil rights group, the Rainbow/PUSH Coalition, prepares for a nationwide rally on August 28.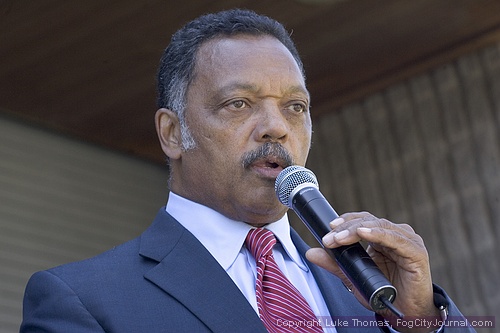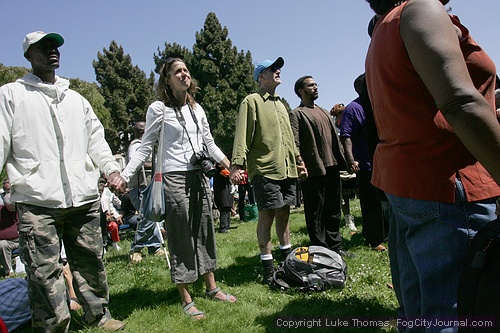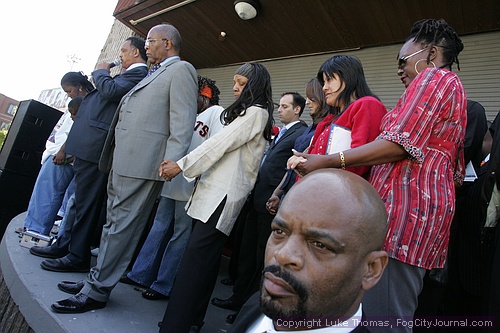 He also visited True Vine Ministries Baptist Church in West Oakland Saturday to promote the message.
"There were more people killed in the Bay Area this weekend than U.S. soldiers in Iraq," said Kevin Bard, a San Francisco State University political science student and intern of The CLAER Project.
San Francisco Mayor Gavin Newsom's office is scheduled to introduce a new package of legislation at Monday's public safety meeting, according to Marissa Bloom, policy fellow for the CLAER project.
The four-point plan includes the implementation of a registry for gun offenses, similar to the sex offense charges that now exist, according to Bloom.
Hewitt said immediate action against gun violence is necessary because the problem does not only affect those who are directly involved in acts of violence.
"People are really traumatized in these communities," she said.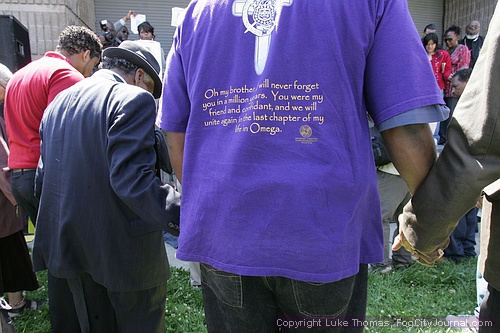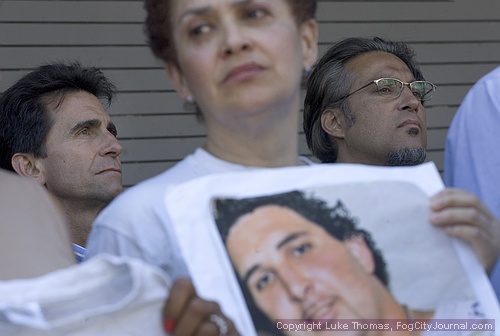 District 13 Assemblymember Mark Leno (left)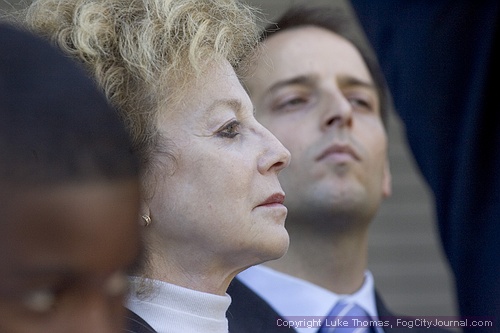 District 3 Senator Carole Migden, San Francisco Police Commissioner Joe Alioto-Veronese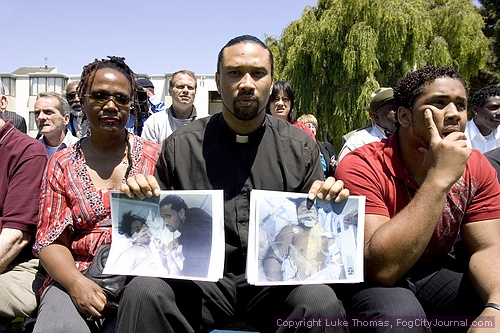 "These people just want to live with a degree of normality. There are people here who are actively living isolated and unengaged. And there are the secondary impacts, such as the mothers who don't send their kid out to play, or the elderly who fear leaving their homes to pick up medication. People should not be afraid of going outside. That should be a normal activity."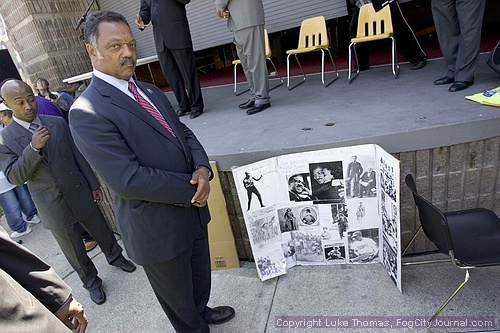 Copyright © 2007 by Bay City News, Inc. -- Republication, Rebroadcast or any other Reuse without the express written consent of Bay City News, Inc. is prohibited.
####