U.S Senator John McCain
speaks at Google forum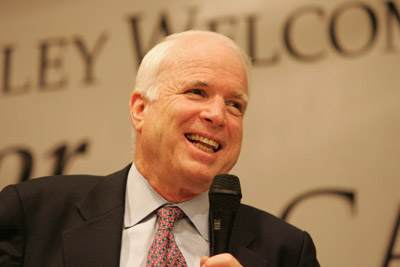 U.S. Senator John McCain
Photo courtesy U.S. Senator John McCain
By Jason Bennert

May 5, 2007
An animated Sen. John McCain spent more than an hour answering questions from Google employees yesterday at a town hall-style forum at the Internet company's headquarters.
The Arizona Republican is the second presidential candidate this year to speak to Google employees. Sen. Hillary Clinton, D-N.Y., spoke at the company in March. Google CEO Eric Schmidt began the forum by asking McCain about his background, especially how his period as a prisoner of war in North Vietnam has shaped him.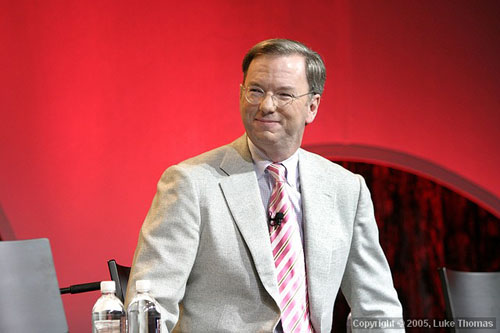 Google CEO Eric Schmidt
"I believe I can be the president for these times," McCain said.
"My beliefs, my past... Make me qualified to be Commander-in-Chief." McCain did not hesitate to criticize President George W. Bush about both the war in Iraq and his inability to control the federal budget.
In response to a question McCain promised to veto the kind of pork barrel projects that he said Bush has approved.
"I will veto it and make the authors of those projects famous. You will know their names on Google," McCain said.
McCain's forum will be posted on YouTube, a Web site owned by Google. Clinton's Arch forum is also posted on YouTube, according to Google spokesman Adam Kovacevich.
The company hopes that this forum is not the last one of this campaign season.
"We've invited all of the presidential candidates," Kovacevich said.
Copyright © 2007 by Bay City News, Inc. -- Republication, Rebroadcast or any other Reuse without the express written consent of Bay City News, Inc. is prohibited.
####