Newsom Chief of Staff resigns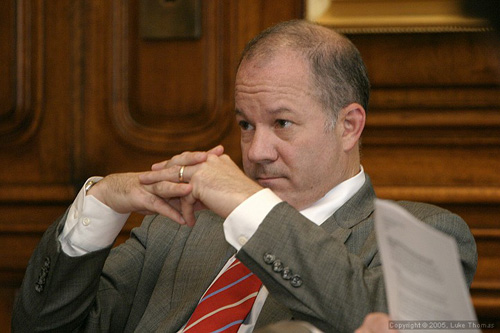 Newsom administration Chief of Staff Steve Kawa resigned his post yesterday
stating his desire to spend more time with family.
Photo(s) by Luke Thomas
By Brent Begin, Bay City News Service

December16, 2006
SAN FRANCISCO (BCN) - San Francisco Mayor Gavin Newsom's chief of staff resigned Friday after three years at the post, citing a desire to spend more time with his family.
Steve Kawa has worked with Newsom for 10 years and at City Hall for 15 years. Kawa said in a statement that he would miss the job but he needed to spend more time with his children.
"I look back with great pride in my work and the many initiatives in which I was privileged to have a role," Kawa said. "I will never forget the dedicated public servants and citizens that I have had the fortune to work with to make San Francisco such a special place."
Newsom responded by accepting the resignation with "personal sadness" and by appointing Phil Ginsburg as his successor.
"Steve is the most extraordinary public servant I have ever met," Newsom said. "His passion for the city of San Francisco and the institution of city government has been an inspiration to me and to everyone he has worked with here at City Hall."
Ginsburg, the director of the city's human resources department, will soon take over the role, which entails taking over duties such as scheduling, legislative duties and administrative efforts.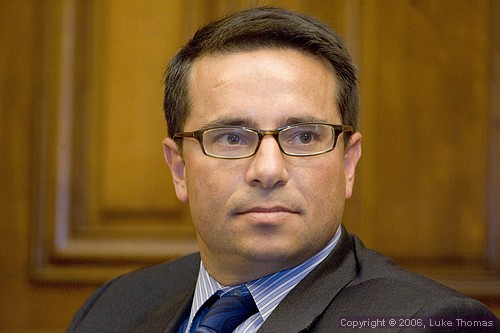 Phil Ginsburg
"I look forward to helping Mayor Newsom advance his agenda of quality of life improvements and government reform," Ginsburg said. "I know I have very big shoes to fill in this job, but with the help of the talented staff here in the mayor's office I know we can deliver for the people of San Francisco."
Copyright © 2006 by Bay City News, Inc. -- Republication, Rebroadcast or any other Reuse without the express written consent of Bay City News, Inc. is prohibited.

####